With well over 2000 recorded unique players, it's fair to say Box Guy has done pretty well for himself. But he was so lonely, so I programmed in the potential for friendship. Or extreme griefing.
I'd better state that after careful consideration we've reverted back to webplayer builds for the time being. This means we can keep the build in one place and not have the hassle of distributing standalones. Secondly, I'd like to say huge success! After many nights spent wrestling Visual Studio into submission, the Coop Update is finally shippable. Let's take a look at what that actually entails:
Multiplayer Goodness
Perhaps a tad self-evident. The main menu now gives you a menu for starting a lobby, along with optional password protection and customisable player counts. In theory, there's no limit to this figure; in practice, more than four players is a bit too hectic.
Here's a shot of the main menu, just in case you're lazy. Like me.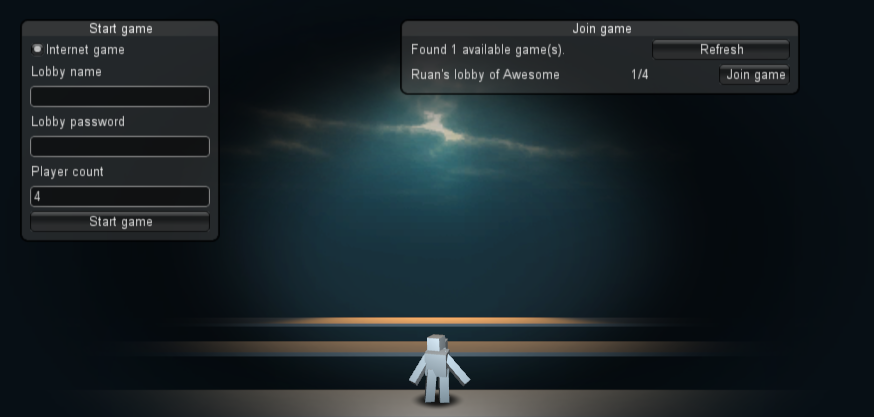 Did we mention that this menu is fully interactive? Play around whilst you wait for a lobby. I should pay someone to avoid making comments like that.
As this is the internet, before you start calling BS, look! We have proof! 100% not doctored with Photoshop proof!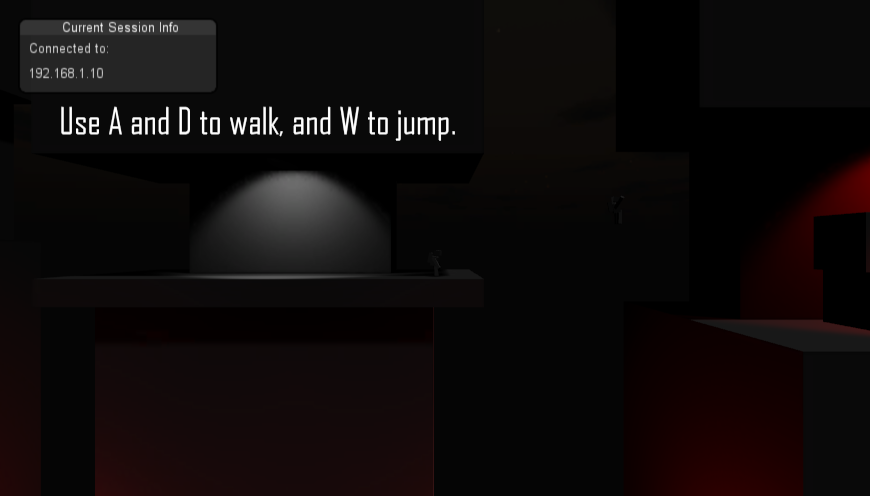 You know what else is cool about servers? Controlling them. Now, if you're a particularly hardcore PC player, this word might just make you twitch nervously, but it's ok; it's not what you think. The latest build includes a rudimentary console (thanks to Guy Somberg of bitflipgames.com for the original implementation!) that allows you to load levels and stop the server. GUIs are too mainstream. You can use the map mapname command to load any included level, where mapname is one of the following strings:
1_intro
2_enemy
3_ascent
4_physics
5_runaway
6_walljump
7_oshi
plus a special surprise; you need to be thinking with them to get this one. Why on earth would I add a feature for rotating velocity? ;)
You can also use quit to leave or end a session. To open the console, press the Tab key.
BoxEd
Our level editor has been retired from this build whilst we implement further quantities of awesome. Keep your eyes open!
The Future
That's pretty much it for this update; if you'd like to play the current build, get yourself over to Inkdev.net!
As for what the future holds, well. We'd like to start building a more permanent community, but let's see how this goes :)
Cheers and à bientôt,
Ruan, Community Dude and C# Programmer for Ink Studios
If you'd like the latest news delivered directly to your social media feeds, you can like us on Facebook or follow us on Twitter, @inkdev. I tweet personally from @returnString, with the occasional Box Guy insight.