10.
The 15 Years Update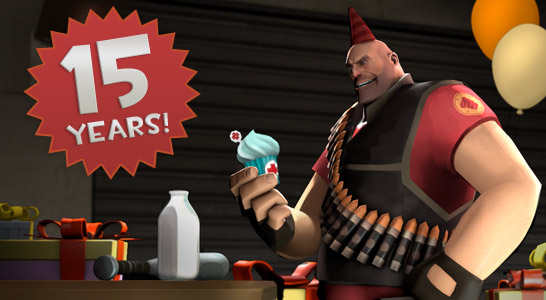 A free party hat!
A free noisemaker that will have unlimited uses on Team Fortress's birthday and can only be used each year on that day!
Free cake and gifts (in the form of remodeled health kits and ammo packs)!
You'll also see the return of the best stuff from previous TF birthday celebrations, including:
The Team Fortress Birthday Beach Ball!
The Celebration Gib, which causes gibbed players to explode in a shower of balloons and confetti!
9. The Manno-Technology Bundle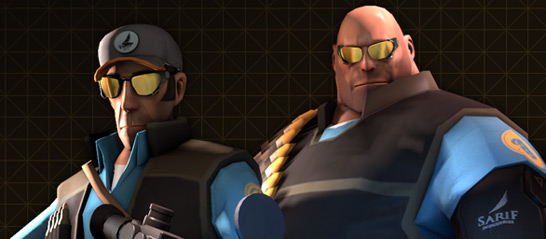 "Wow! Can you let me play it now?" you ask. Dream On, Aerosmith fan. The game's not due for a week. (Joe Perry's still coding some shaders.)

8. The

Summer Sale! Update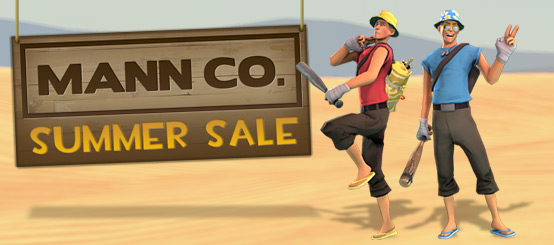 It's summertime and THINGS ARE ON SALE. If only all our writers weren't at Writer's Camp they could tell you HOW AWESOME THIS SALE IS. If they wrote something witty about the Scout's new TOWEL you would probably say "I really want to go out right now and buy a towel for MY scout." If they said something sad and revealing about the character of the Scout's new pair of FLIP-FLOPS you would probably say "I care deeply about Flip-Flops, if only I had a pair to show my deep feelings for Flip-Flops!

7. The Über Update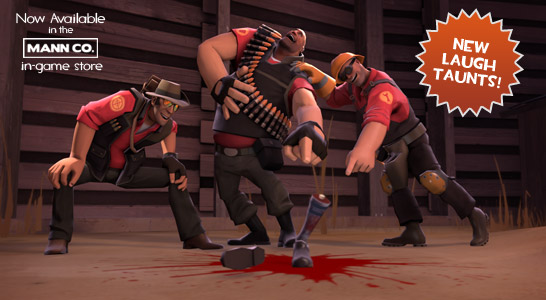 Capture a point. Shoot a guy. Walk ten feet. Think about walking ten feet and decide not to. Whatever the occasion, celebrate it with the Meet the Medic, a custom taunt that allows you to punctuate anything you do, no matter how trivial, with god rays, orchestral swells and an explosion of doves.
6. The Replay Update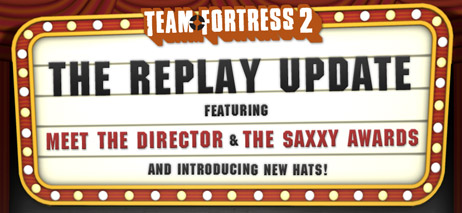 Steven Spielberg. Robert Scorcese. Socrates. The guy who made those Old Spice commercials.
5. The Mounts and Blades and Hats and Fires and Hats and Swords Update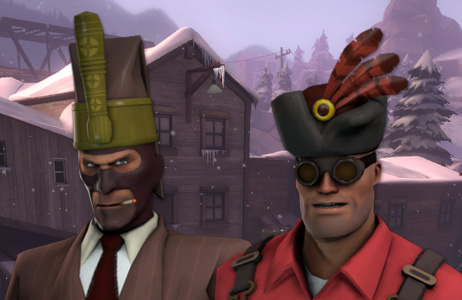 Pre-purchase the "everything explained in the title" game Mount & Blade With Fire & Sword by May 3rd and you'll receive two new TF2 hats: The Hetman's Headpiece for the Engineer, and the Janissary Ketche for the Spy, pictured above.
4. The Hatless Update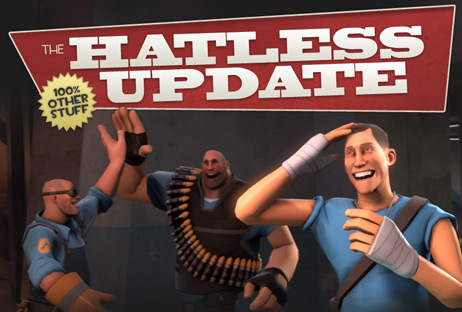 over it. We've missed sleep, meals, and loved ones for it. We've been up countless hours perfecting it. And now, finally, we've put it aside for a few minutes to slap together this update.
3. The First-Ever Three-Way Pack Update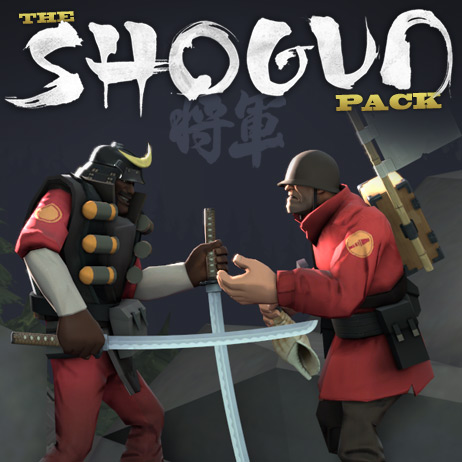 Cower, peasants! Flee, terrified ronin! Crap in your ancient Japanese bamboo underpants, feudal warlords! For something approaches unlike anything you have ever seen! The Shogun Pack -- a collaboration between Team Fortress 2, the TF community, and Total War: Shogun 2 -- descends upon you like a rising sun! (But in reverse.)

2. Community Map Pack! Update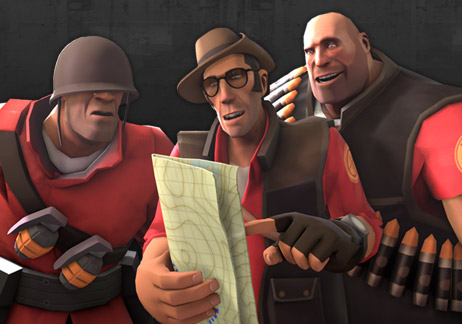 We've been listening to our community's famished cries for content, and damn it, we decided to do something about it. Unfortunately, the button that bans everybody in the community at once doesn't seem to be working (every time we press it we just get sparks and the smell of burnt fur). So we went with our tried-and-true Plan B: an all-new map pack, featuring some community favorites including a new map from the guy behind cp_mountainlab, the winner of TF2Maps.net's Art Pass Contest.
1. From Hell Update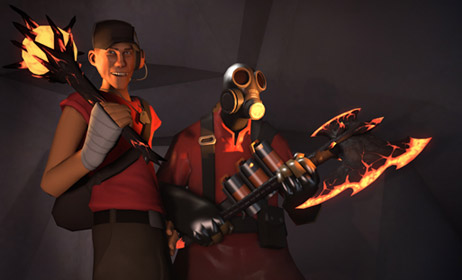 "Holy crap, this is so friggin'..." [Sounds of swinging