BLOG week 34 - It's quite, too quiet..
Since the start of TCW, we had frequently an update, often even every week. However our last update is already more than a month ago. You may ask yourself what exactly is going on. Are they still alive? The answer is YES WE ARE.
We are more alive as ever before. Our Dev. Team is working hard to get version 2.0 ready. We are trying our best to make version 2.0 better as any version before. Some already saw some pictures on our website www.multiplayerforums.com or Indiedb.com of the new features of version 2.0.
Today we will discuss a few features of the version 2.0 maps. We have increased our quality standards. This does mean that our maps will be more fun, bigger and better as ever before. The low quality maps are being remade at the moment. They will also have performance enhancements to try and combat lag and improve overall performance of the game online.
The maps that are known as maps from Renegade will be removed in our next release. They do not fit into a game that wants to be as unique as possible.
The maps that probably will be removed in our next release are:
*TCW_Mission03
*TCW_Gobi
*TCW_Nodewar
*TCW_The_Moon
*TCW_MCV_Escort
*TCW_Tropical
Our zone templates that we are using for our new maps are also worth to mention. All our maps that are being redone will fit into the Blue, Yellow or Red zone. This should bring the "end of the world" feeling of Command and Conquer 3 back.
Mauler is currently reworking most of the maps to a higher standard, Here is a Work in progress preview of the map Yulapo
Yulapo 1.52 Version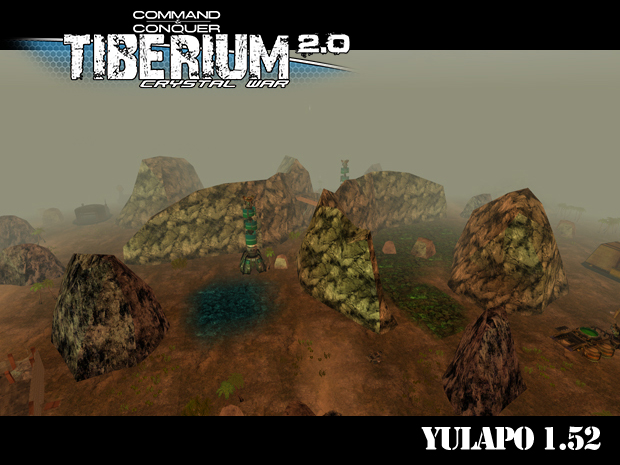 New 2.0 Version - Textures are for testing..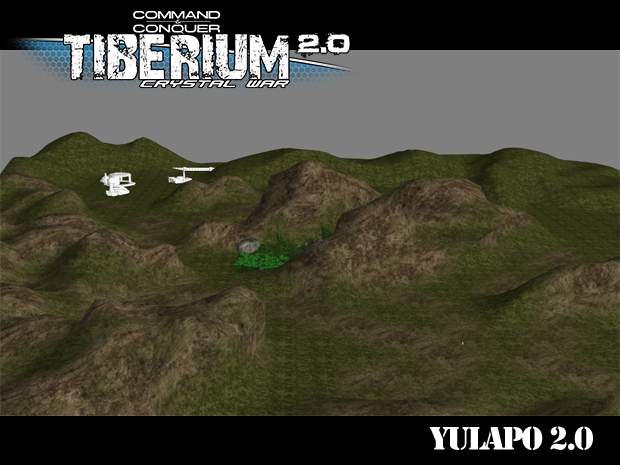 We also added newer the "Tiberium" crystals to add more depth to the ground texture currently used in 1.52. This new Tiberium will be added to all maps that appear in the future. Additionally they have LOD (Level Of Detail) applied and are animated to glow! The LOD means we can add more realism to our fields of green with many many crystals with out effecting performance!

Model: ImperialKaskins Textured: Mauler
We hope that we have informed you enough for this week. Stay tuned and don't forget to follow us on our website or INDIEDB. We try to inform you about our progress as soon as possible.