Steel Gear - Stalingrad: Dev Blog #1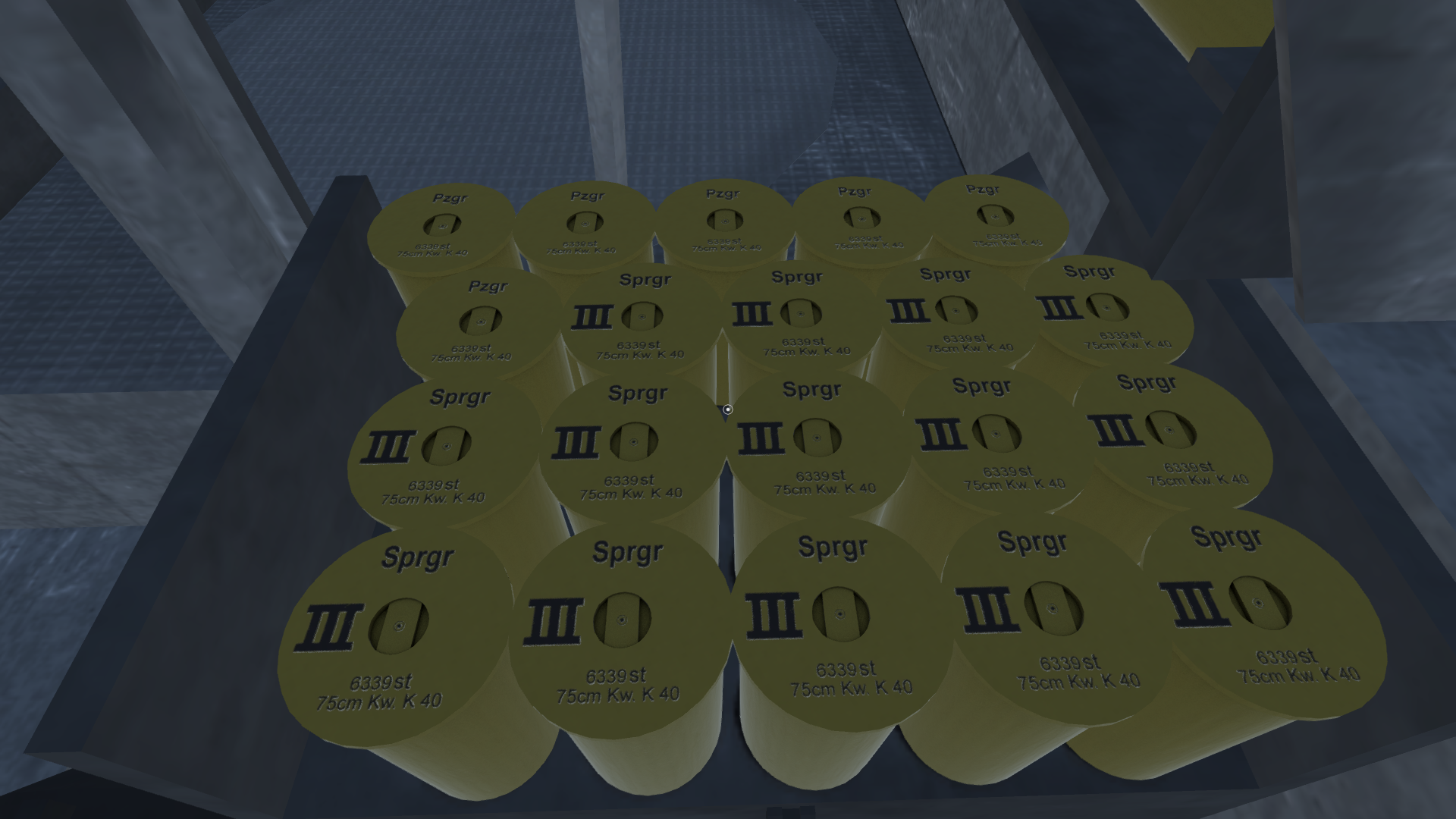 Welcome to the first Dev Blog of Steel Gear - Stalingrad. For this first post, I am going to talk about the two recently features: the loading system and the crew orders system.
The Loading System
The mechanic to load the ammo inside the tank is very different to other ones that you have seen in other games. In other games the loading time depends on the loader skill or some other numeric parameter. In Steel Gear, this is so too. The loading time depends on the loading skill of the crew member that be in the loading position. But, also, this time depends on the distance between the loader and the shell. All the shells that the tank loads are represented physically inside the tank, and this includes the type of ammunition that the shell represents. Thus, if you want to load an AP shell (armor piercing shell), the time of the loading operation will be increased or decreased depending of the distance between the loader and the nearest shell stored inside the tank of that type. You can see this functionality in action in the next video:
The Crew Orders System
One of the most important features of the game is this. The way in which the player controls the tank is a very important question, and determines the realism and the immersion of the experience of to play the game. In this case I am going to leave aside the multi-crew question.
All the tanks will be controlled by a single player with the support of AI tank crew. The players will take the role of a crew member and the others will be controlled by the AI. In Steel Gear the intention is that you feel the role of the position that you occupy inside the tank. For example if you are in the driver position you will have to deal with the full driver mechanics of the tank in which you are. This includes all the gears, steering, brakes... etc. In the other hand if you are in the commander position you have to do all the stuff that a tank commander did in WW2 to lead a tank. This includes the navigation, target designation, ammunition selection, etc... To make all this things the commander will have an order system to tell to the other crew members the things that they have to do. In order to avoid bad practices with the crew positions, the change between crew roles will be controlled by a cool down time, so you won't be able to use the commander position to spot targets and, then, change to the gunner position to shoot.
You can see a preliminary implementation of the crew order system in the next video:
You can read the original article on the official page: Steelgearproject.com
This is all for the moment. Thank you for reading.
Beral, developer of the game.