Whats Changed Since Last Time?
Its been a long time since our last news post, we've been busy trying to balance out the re-introduction of school within all of our lives while trying to maintain a steady output of updates, we've all managed to find some common ground between the two and hopefully with time we'll get more of our rhythm back.
We also managed to recruit 2 new members to our team, Claudio Andrus who will be doing most of our GUI work and Jeffrey Martin who will be taking reins of the Lead Character Artist position.
We've also released Alpha 2 and have some new information on the content within Alpha 3.


3D Modeling & Animation Department:
Aaron Dordi - I have been working on a few more additions to the weapons, I've added a pickaxe, woodcutters axe as well as an exotic axe, I also worked on creating a few pots along with a bridge.
Also managed to touch up on the chest and fence model.
Artem Daskevic - Artem has been going through his exams and they've only concluded recently, he is currently waiting on Jeffrey to finish up the Ravager model so he can start working on the animations for them.
Jeffrey Martin - Jeff has been working on the Ravager, which will be the first Daemon we will include in the game, we're really excited about getting it in game by Alpha 3.
Matthew Walker - Matt has completed his re-texture of the ruins which he previously created while finishing up the Tower for Inferno(the name which we've decided to give the lava based Survival Arena), he is currently going to start work on the next set of models for the new snow arena.
Tomas Lopez - Tomas has been a bit inactive the past few weeks due to some personal issues come up on his end but he is doing his very best to catch up, he's managed to create the textures for the strong axe, keg and a few other props.



Art Department:
Adithya Nair - Aditya has been pushing out a ton of concepts, he has completed the Ravager Daemon Concepts and the concepts for the Snow Arena and is currently working on the concepts for Draeldos and getting the T-Diagram for Duncan out.
Claudio Andrus - Claudio is currently working on the new HUD and main menu buttons and interface.
Scott Wells-Foster - Scott is responsible for the beautifully colored Ravager artwork, he will be moving onto creating concept pieces for the Orc Brute while at the same time breathing life into some of our old concepts via color.


Audio Department:
Dave Escobar - Dave has completed a new track that you can hear playing in the background while playing within Inferno.
Richard Meisner - Rick is still busy creating the ambient and active sounds that will be heard throughout Inferno, he will be finishing them up before Alpha 3.


Level Design & Programming Department:
Ian Owen - Ian has been tweaking Inferno, adding the Tower to the background and throwing in some variation to the light sources in the form of braziers, its a nice change up from having the entire level filled with just lampposts as the only light source, within the Darker lit areas the light from the lava really stand out beautifully.
Jason El-Messih - Jason has been equally hard at work, he has been tweaking the navigation of the orcs as well as their melee ability, there is still loads of work to be done on behalf of the AI but we're getting there and Jason has proven that he's going to give it his all or find some way around it.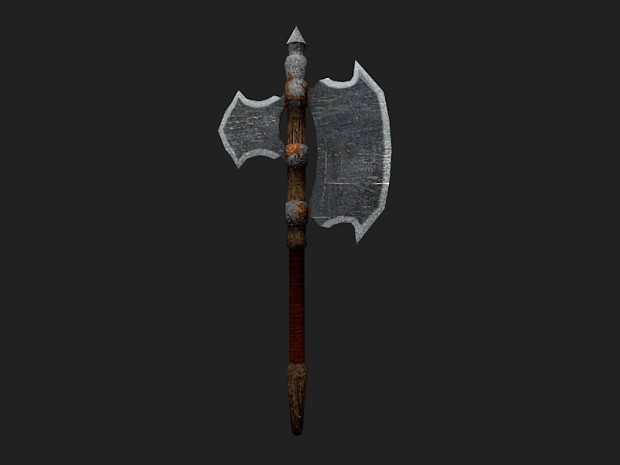 So, You Were Saying Something About Alpha 2?

Oh! Yes, Alpha 2 is out and you can find it Here or on our download page, once again I urge all of our fans to keep in mind that this is an Alpha release and should be viewed as such, the Alpha builds are mainly released to have all of you guys more involved in the process, where you can see first hand the improvements we make from version to version.
What Is In Alpha 2?

In Alpha 2 we have slightly improved navigation as well as significantly improved animation-damage(the orcs now only deal damage to you when they actually make contact with the player, we've also added a tower in the background which really adds some more personality to the level, its a small inclusion but it's the details that matter right? We've also added a small score counter, it's really basic but it fulfills its purpose, we've also given the orcs some lovely new maces and the orcs themselves now won't kill each other when they stand in each others path and we swapped out the players untextured sword and replaced it with with the axe you see at the start and end of the article, it is a temporary addition and will be replaced along with the default UDK model in Alpha 3.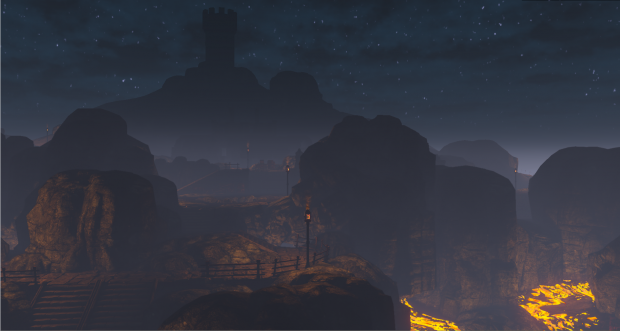 What Have We Got Planned For Alpha 3?

We plan to get a lot of content out for Alpha 3 in the form of a new HUD, a new Survival Arena, Duncan as a playable character(instead of UDK's default character) along with his animations and the Ravager Daemon as an enemy also along with its animations, we also will be including more improvements on the navigation for the enemies, along with all those features we intend to have ambient sounds as well as active sound effects for Inferno and the new Snow Arena if we can manage it, we also hope to implement a block mechanic for the player.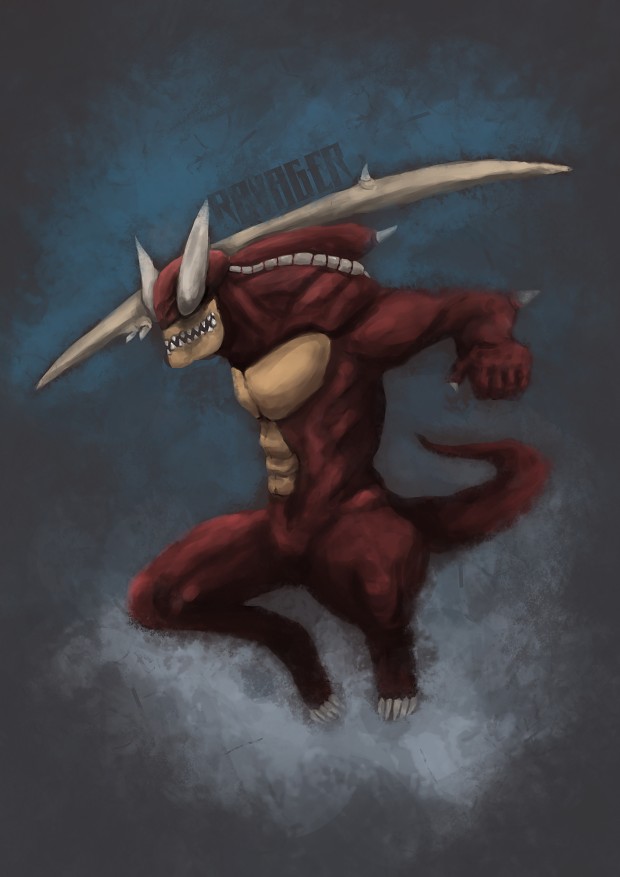 What's This Talk Of A New Survival Arena?

Adithya has been busy doing some conceptual work on the re-imagining of the Snow Based Arena, Ian is shaping out the initial terrain while Matthew is going to start on the 'gate' and 'tower' models(that's all the hints you're getting), while I will be creating additional props that would be suited to this particular Arena.
We're all looking forward to showing more bits and pieces of it as we near Alpha 3.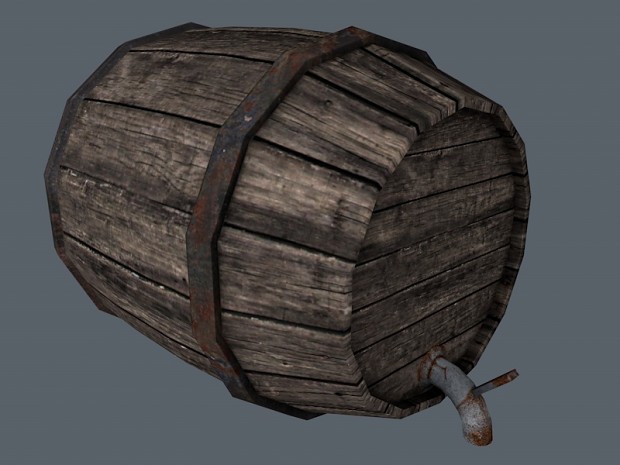 What Else Has Been Going On?

We had the fantastic opportunity to be interviewed by Take Initiative, in the interview we share a small insight into the personal drives of some of our members as well as what they hope they hope to take away from the project.
Be sure to hit that like button on their Site, it really does help!
Also many thanks to Kayleigh Oliver for taking the time to interview us.
Also special thanks to Scott Wells-Foster for doing the fantastic coloring job of the Ravager Daemon.



Like What You See?Want to more know about Siege of Inaolia?
Check out our

Official Website

, Like our

Facebook Page

, Track our Game on

IndieDB

or Subscribe to us on

YouTube

to get the latest information and media when it happens.