Another Update?! Well...deal with it.
You might have noticed that yesterday was the deadline. And guess what? I
didn't make it.
I really didn't have the time.
The game is slowly advancing in its betastate and the release is...whenever its done. Most likely very soon.
Please note that the LAR (that rifle where there is the blue-purple screen) has no adjusted shadermaps yet. No need to point that out, thank you :D
Some images appear empty, but that is only because there will be teambattle and I had to save the framerate and limbo under some FPSC obstacles.
Other presented areas are still in WiP stage. The finished version will be revealed in the final product and not on screenshots. Thanks for checking by again, and please leave some comments on the images. Thank you.
So, I still have to put up with writing the dialogue, sending the dialogue to the voiceactors, creating 3 more puzzles, finetuning the firefights, deleting media from maps that are too large, creating an additional level to finalize it, sound for the weapons, additional sound besides the music for the levels, some extra tunes for the loadingsscreens, the loadingscreens, interface for interactive mapobjects, the airmodsettings for the guns, additional muzzleflash effects, the introvideo, the outrovideo, the gameoverscreen...yeah! Its a lot of fun!
You wonder what I'm suddenly so busy doing? Well, taking over the world and raising up my global empire. What else? ;)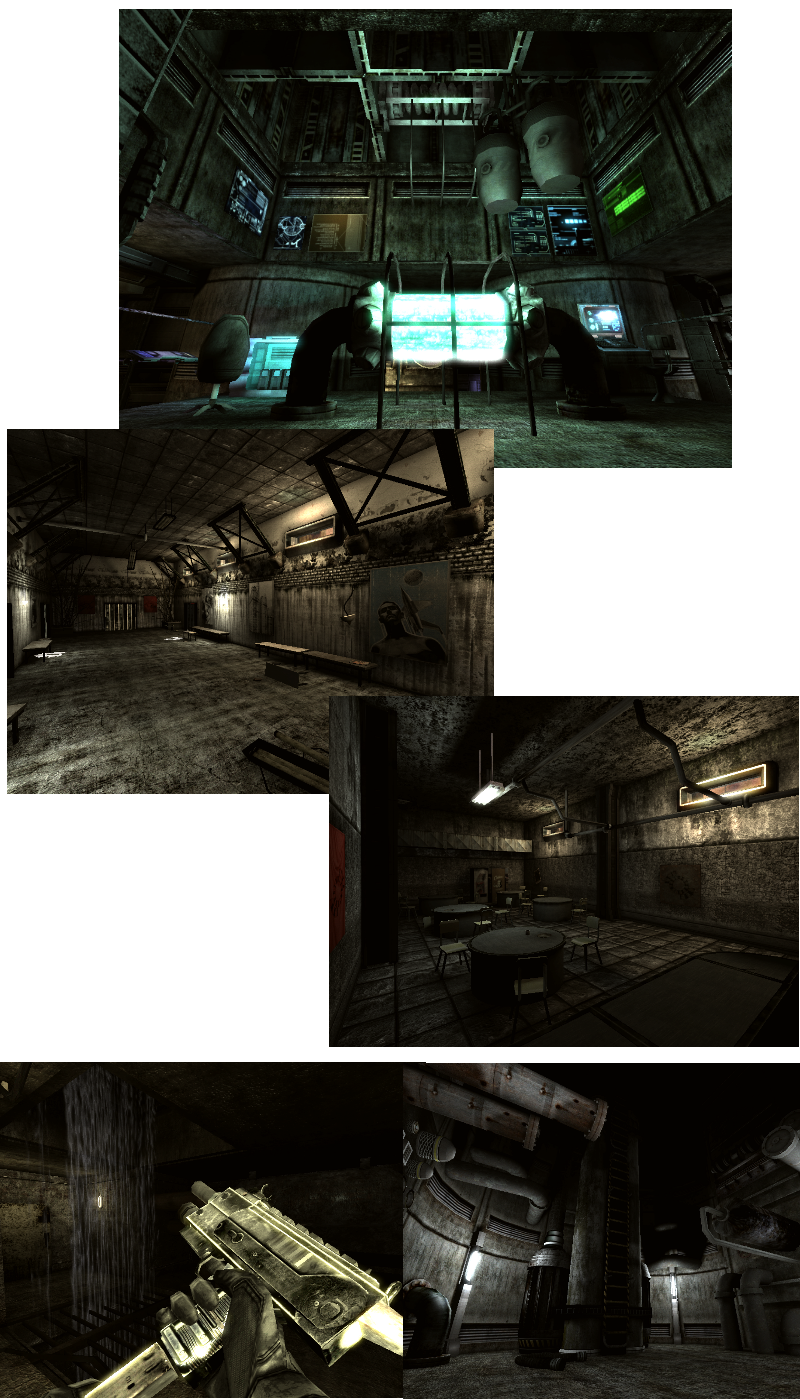 Have a nice day
-Serygala