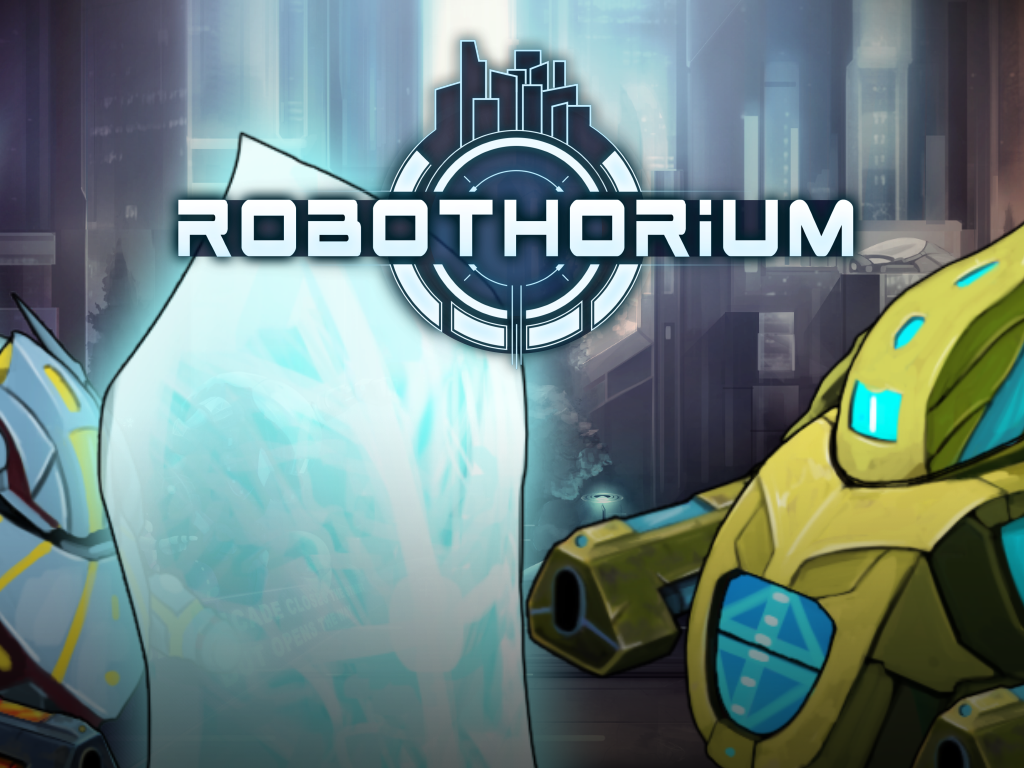 Welcome aboard AIs,
It's time for our 5th Open development issue about Robothorium. Our weekly rendez-vous where you can see what we are working on, future updates and pretty much everything we have in mind.
Subscribe here if you want to receive our news by mail: Bit.ly
Mythic items

Mythic items are here!!!
All the equipment items are now implemented and you now have a chance to drop mythic items at the end of fights, missions and demonstrations.
Don't forget to get fancy during your uprising!!!
The R.E.P.A.I.R.

The L.A.D.Y.

The R.I.O.T.

The S.C.O.U.T.

The W.A.R.

The Z.E.R.K.E.R.

Gamescom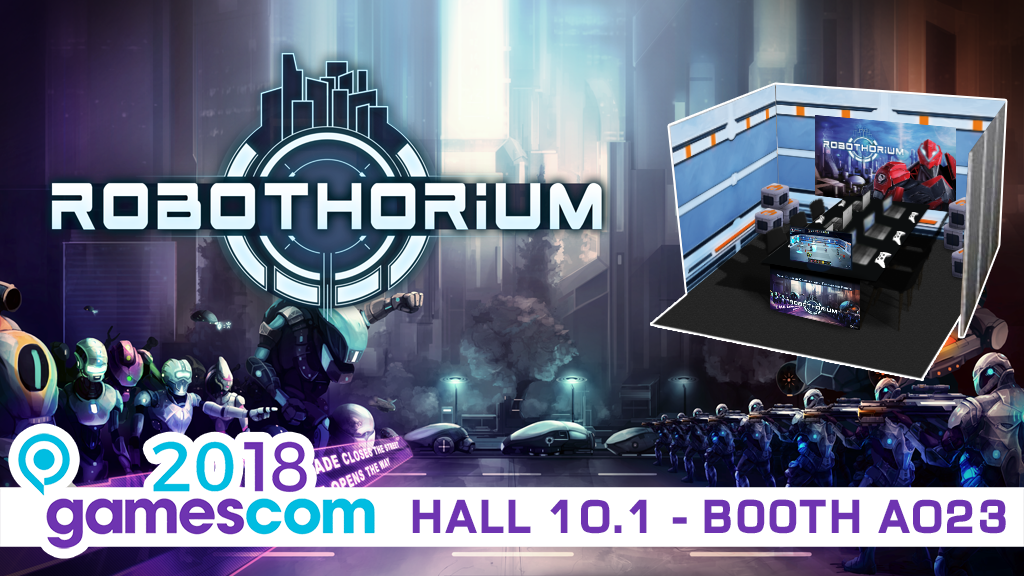 Like we've already told you, we're going back to Gamescom next week, from 21th to 28th of August. Our booth will be in the Hall 10.1 - Booth A023 with all the other indie studios.
And we've prepared some surprises just for you:
A new robot will be playable there, the S.O.N.G. from Senegal!
We'll do a focus on this new unit in a special update in the future, but the only thing that I can say for now is that its gameplay is based on Overload.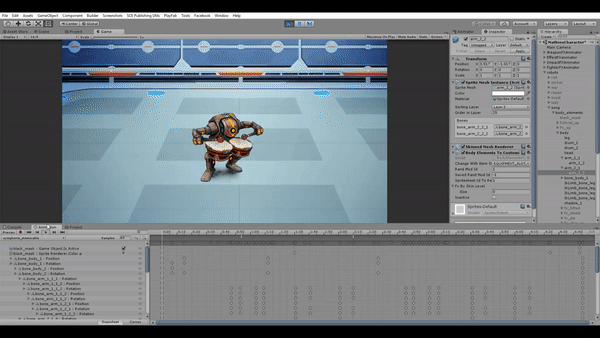 And last but not least, here are all the goodies you can pick on our booth to bring them back home: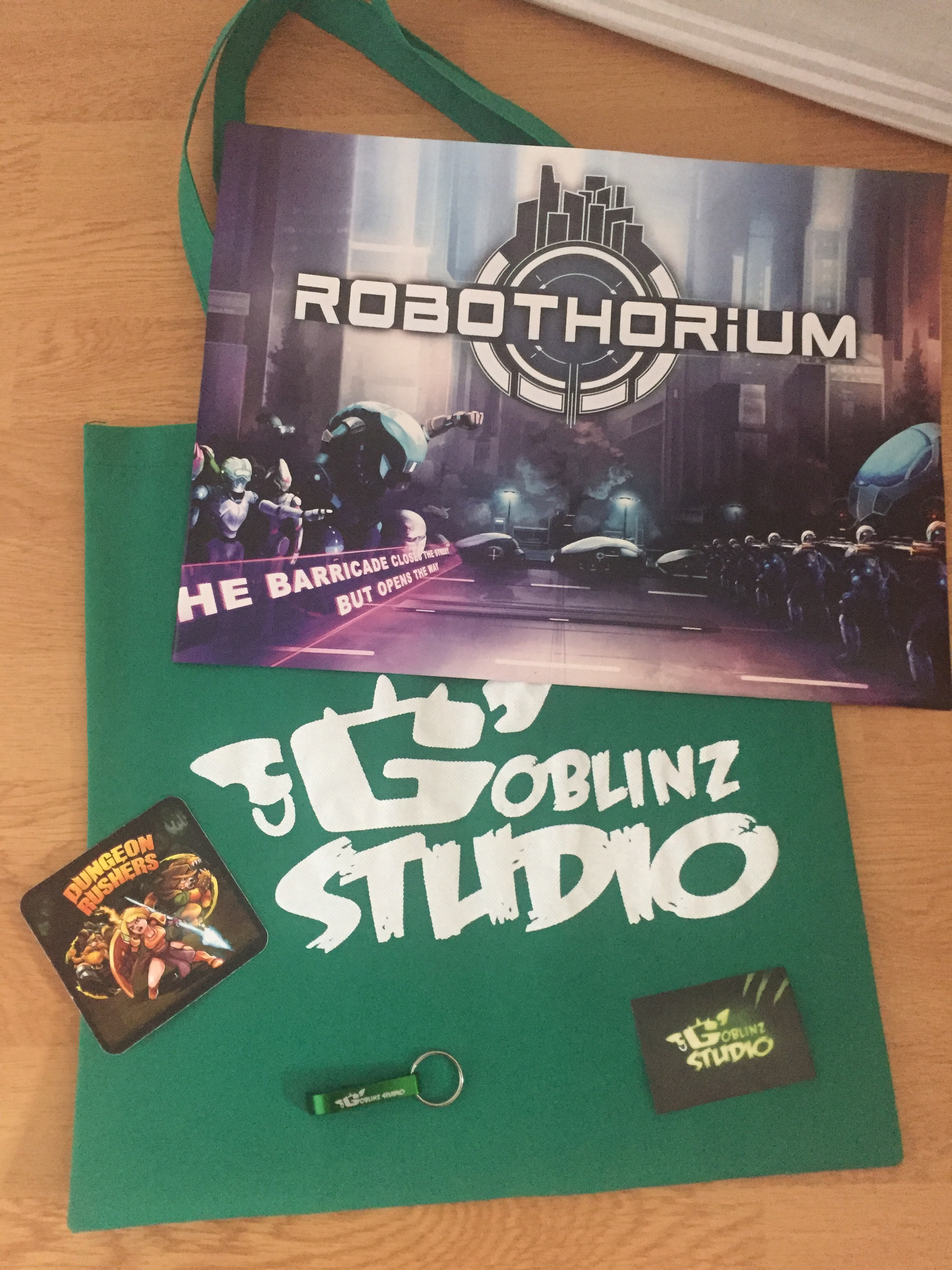 So if you're around, come to our booth to meet us!!!