RANKED GAMES & LEADERBOARDS
That's right, you heard it! We've added one of the main features of our road map. Your skills will be ranked using with "elo" points and showcased on the leaderboard. There will be seasons games too.
New Starting Quest
A new quest for completing the tutorial has been added.
Notification System
Always be aware of what's going on on the game: Quest progress, server maintenance, store sales, etc. A new system that allows us to push notifications from server side.
New scene loading system
Loading is now centralized, solving issues with multiple loadings at the same time and unifying loading screens.
New server reconnection flow
Bad internet connection? Have micro cuts? Now the game will reconnect to the servers in case of problems, instead of having to quit the game and restart it.
New Input System
The input system from the game has been rewritten from scratch. Allowing us more flexibility in the future for support for controllers and new platforms.




Matchmaking and Queue times. Improved queue times, allowing users to wait less to start a match. If the system doesn't find a match, it asks the player if they want to play against the AI or keep waiting.

AI. Improved and optimized AI. Now it¡'s able to kill and destroy you!

DataBase Stats. Improved the database structure and stat recollection. Useful for debugging and analyze problematic matches.

Server stability and security.

Object instantiation and performance. Improved the code performance in several places. There¡s still a long way to go, but we are establishing a system that allows us to do it easely in the future.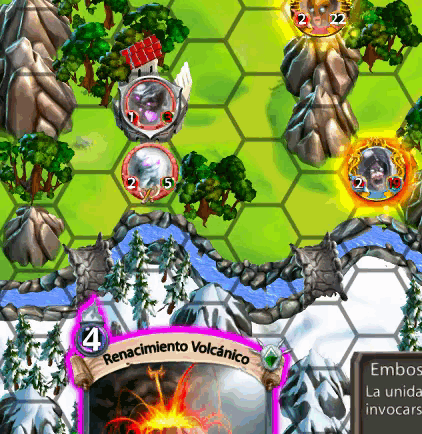 Pathfinding. Solved some errors with pathfinding System that could lead to unplayable situations.

Tutorial and Practice Matches. Solved an issue that could lead accidentaly to a practice match against AI that didn't allow specific moves from the human Player.

Quests. Solved an issue that allowed users to complete quests without fulfilling the requirements.

Multiple match starts. Solved an issue that allowed users to start multiple matches, caused by bad input handling.

Follow us on social media