Hey Everyone,
Check out the video below for our 7th video log. This Update is about the minigun, player death and a rescue mission.
We are hard at work with getting a version of Recruits that is working well enough for you guys to try out. We are not far off a demo and we hope to really impress you all with it.
Our programmers are going strong adding in new features and improving old ones everyday, and we are busy with art and level design to make the game fun and interesting to play. Especially for multi player :) We are updating our menus, HUD, and Camera, which we hope will really make Recruits feel abit more polished and clean.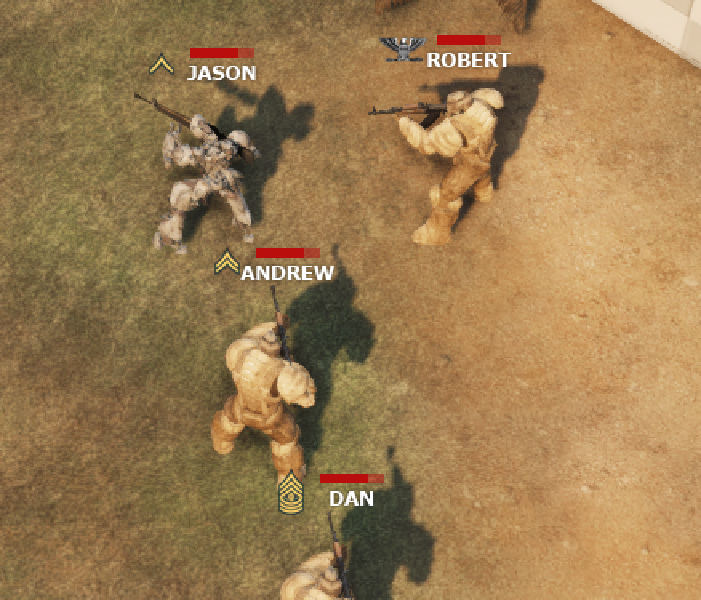 Preview of the new overhead HUD, a lot easier to read and with names!
We also hope to have some wallpapers to download soon in the same theme of our new banner and logo, so make sure to check regularly for those!
Thanks for checking us out, we hope you like what you see, and don't forget to watch us for the latest updates and follow us on Youtube and Twitter.
Let us know if you would like to help out with Recruits, we are always looking for talented people.