Hey everyone, Recruits Alpha v0.030 is ready to download and play now!
The Survival game mode is a new addition to Recruits, so please, we ask that you give us as much feedback as you can in our forums so that for the next update we can improve on this game mode and make it even better.
Post up videos of you playing the survival mode on youtube etc, show us how long you can Survive for!
My current record is:
Wave 7 / Time - 5:34 (I'm a n00b I know)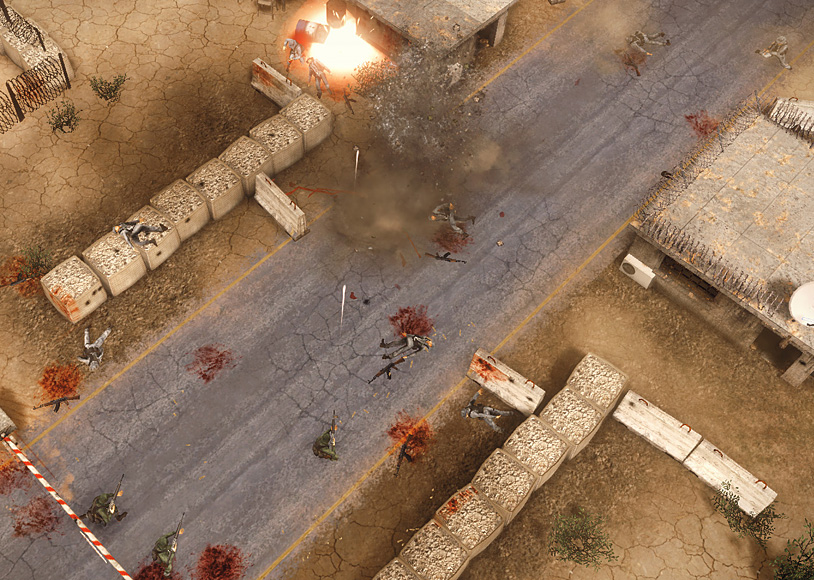 Changes for Alpha v0.030:
Added Survival Game ModeAdded Desert level
Added Sprint bar to playerAdded basic stamina
Added Carpet Bomb ability
Added Chemical Spray ability basics
Added minefields
Added 'high score' type of display to end screen
Added lots more screen resolutions to options
Added Total number of Recruits display on main menu
Added weapon fire modes to rifles 'X' Burst, single and auto

Bug Grenade enemies sometimes display as black

Fixed general Player related touch bugs
Fixed Player cooldown for sprint
Fixed Decal materials on explosions
Fixed RPG speed
Fixed Sprint while standing still
Fixed Default weapons of revive
Fixed centre camera code basic
Changed enemies to throw grenades
Changed Claymore particle
If you haven't already, head over to the game page on Desura to preorder and support Recruits, giving you instant access to the latest alpha version of the game that includes all the features we have been showing. Also vote for us over at our Steam Greenlight page to help us get on steam!


Vote for us!
If you like
Recruits
, don't forget to like, subscribe and follow us on the links below.