Welcome to the first installment of
The Puzzleverse Game Elements Series.
The purpose of this series is to introduce you to the elements that can be found within the puzzles of the Puzzleverse. Each write up will cover one or two elements and give a brief introduction of what purpose they serve in the puzzles of the game.
Kicking this series off, we start with the Spawn Point and the Goal.

Every puzzle located in The Puzzleverse starts with a spawn point: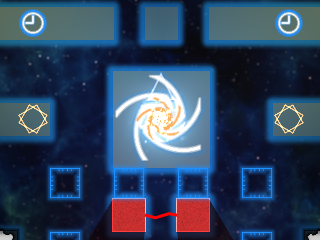 The Puzzleverse: Spawn Point
Your mission: Reach the goal of each puzzle without dying, without costly mistakes, in the shortest time, and shortest amount of moves possible. This is the goal: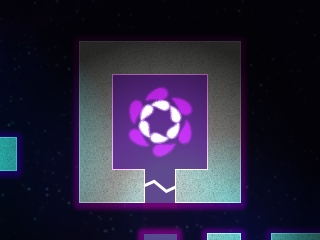 The Puzzleverse: Goal
The Puzzleverse is a ruthless puzzle game, at times I refer to it as the Dark Souls of Puzzle Games given that you will need to complete each sequence of play without dying. The bigger the puzzle, the more intense the fear of making a mistake or of dying becomes. Upon completing a puzzle your time and your move count will be recorded. You can use these stats to re-challenge yourself in the varying game modes the puzzles have to offer. That being:
Zen: Take your time, don't worry about your moves
Time Trial: You're up against your best time, so you'd better move quickly
Accurate: You're up against your lowest move count, so accuracy is vital
Panic: You're up against both your best time, and your best move count, don't panic, you'll be fine.
Short and sweet :-)
Next week, I introduce you to Light Blocks.
Robert