News:
We're currently on the lookout for press for The Cinema Rosa. If you're a gaming journalist please see our presskit here: www.indiedb.com/games/projection/presskit
A demo is available for journalists and streamers, so get in contact!!
We're also currently on the look out for more alpha testers. Comment below if you're interested!!!
Screenshots:
Here are some new internal (development) screenshots of the game.
First is a picture of one of the main hallways. There are a few secrets here that need to be unveiled with careful exploration by the player!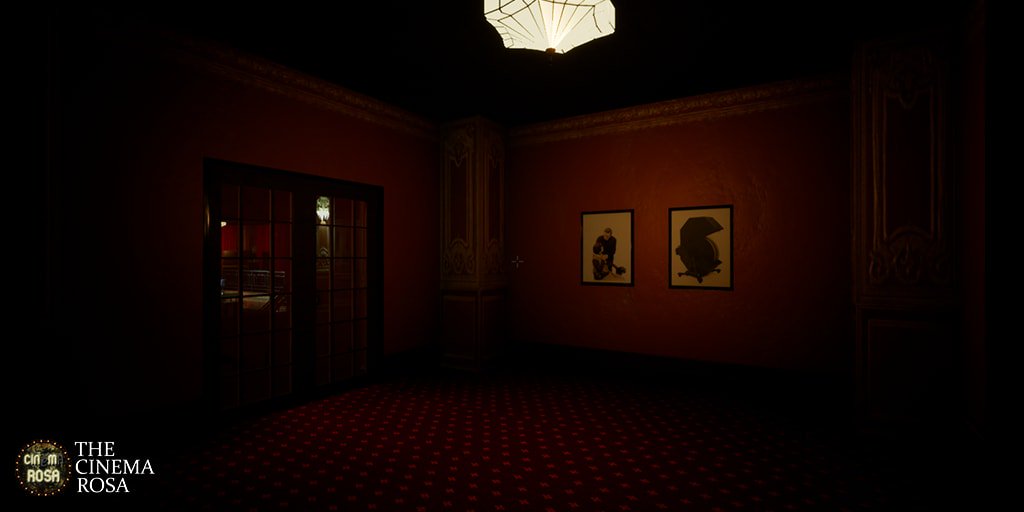 Below, we've created a few artistic renderings of our scenes to use towards marketing. Let us know below in the comments if you like this style!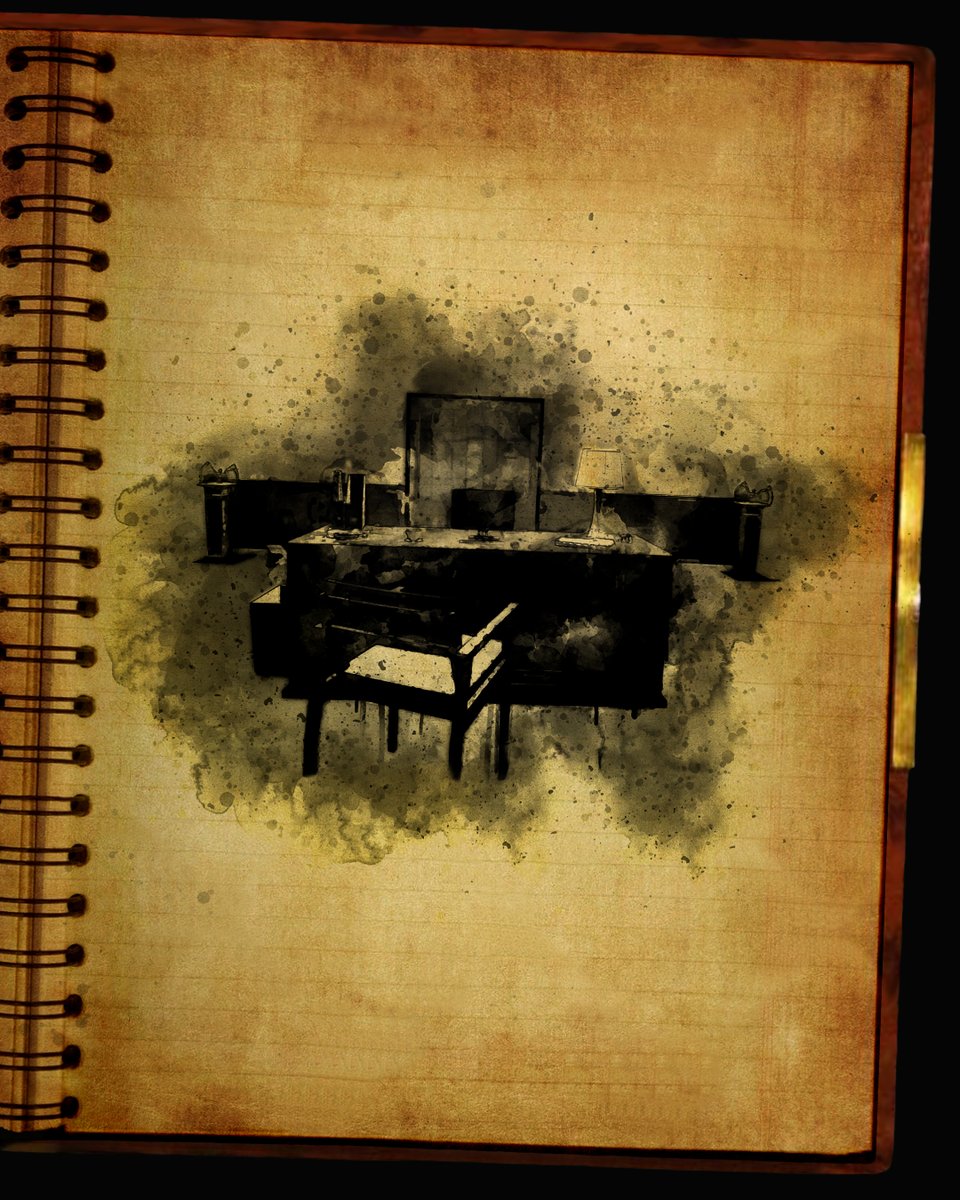 Here, we find an internal dev shot of the lobby. We're working hard to add small details such as signs and interactive objects: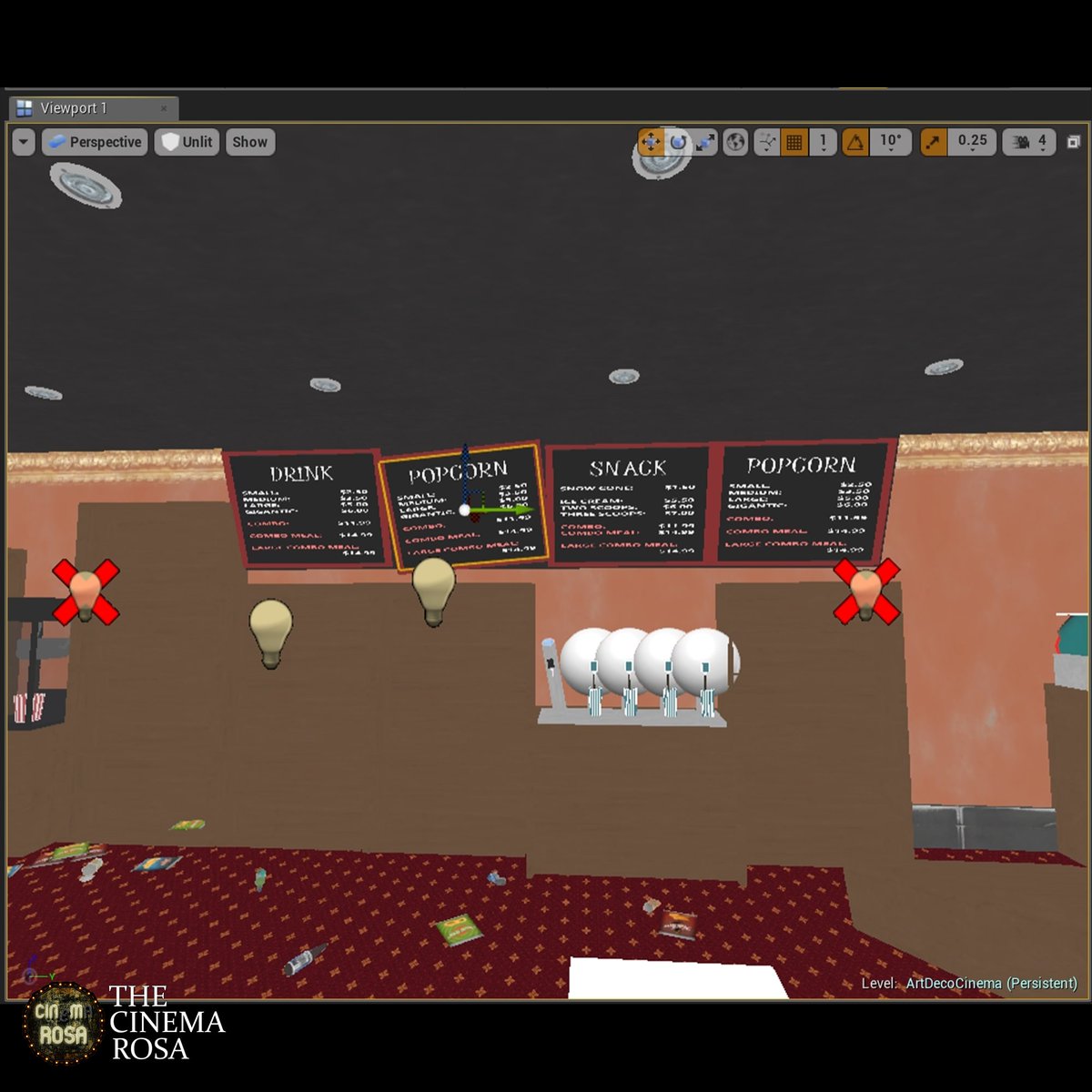 One of the main features of the game is the interactive movies and films. Below, you can find an image of a projector, something that you'll need to use to unlock certain portions of the game.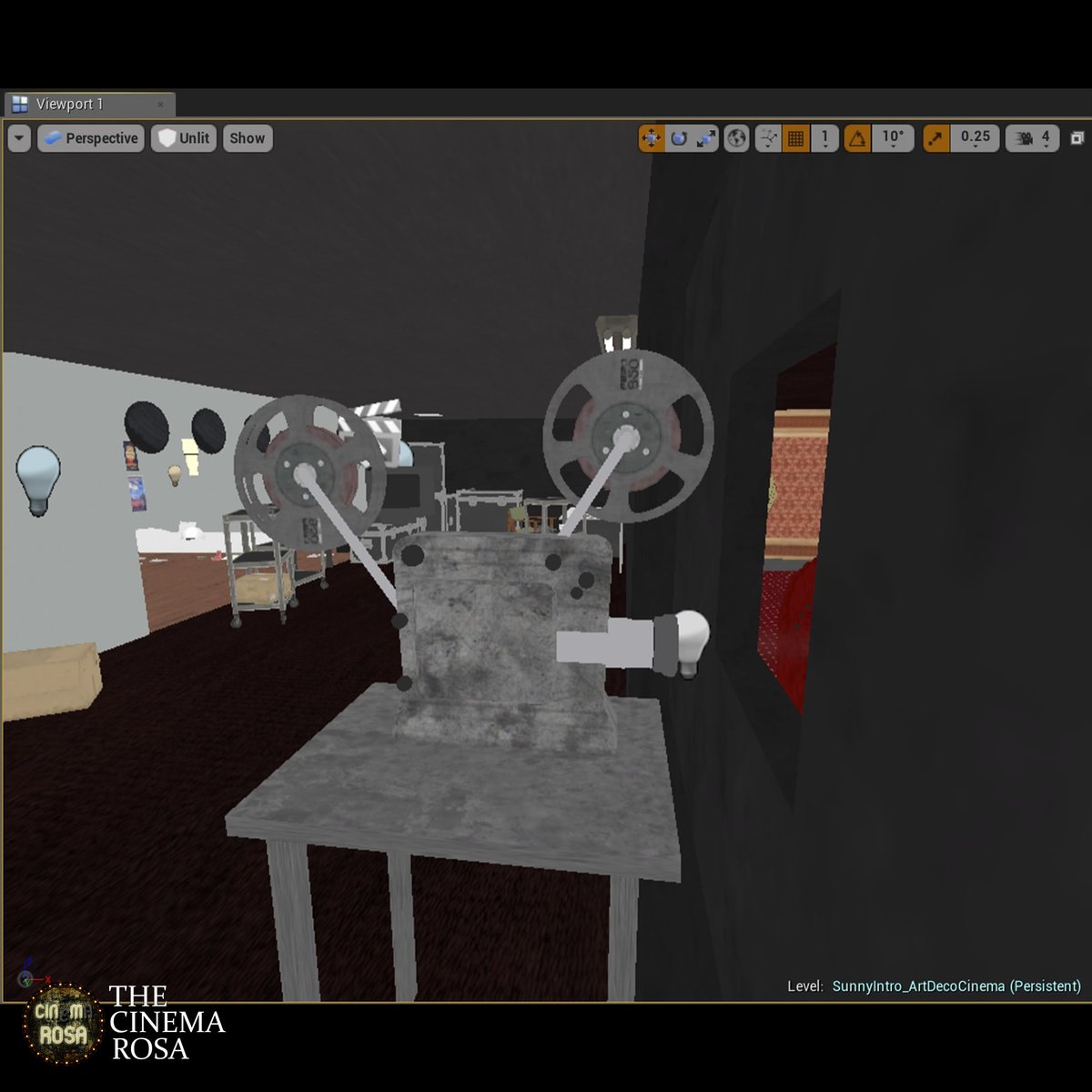 Below is another dev shot. This time, we're showcasing our 3D models we've used in the game. The game has been in development for over two years, so there's a lot of new and unique content to explore!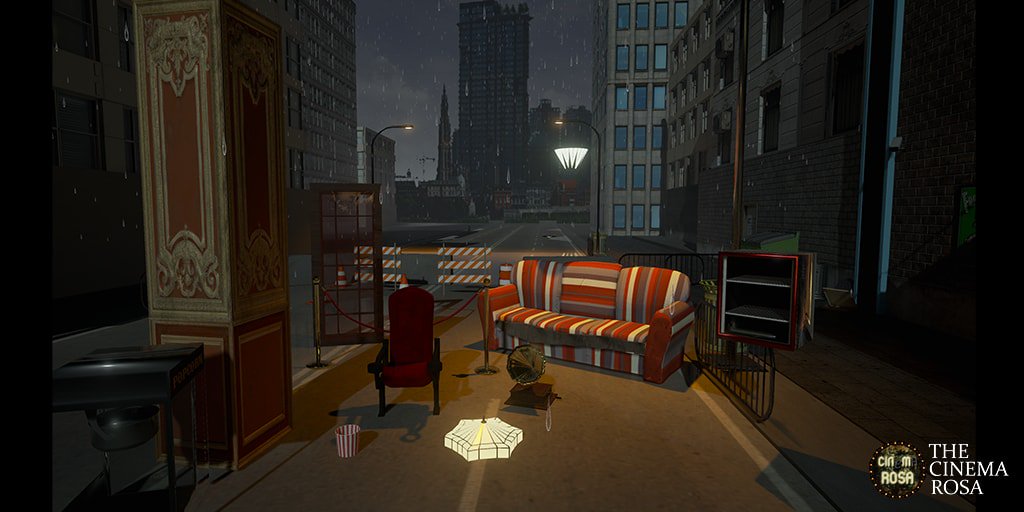 Below is a screenshot of a side-room. In the 1930s, cinemas had lots of these small rooms tucked away for after parties, dances and to lounge in.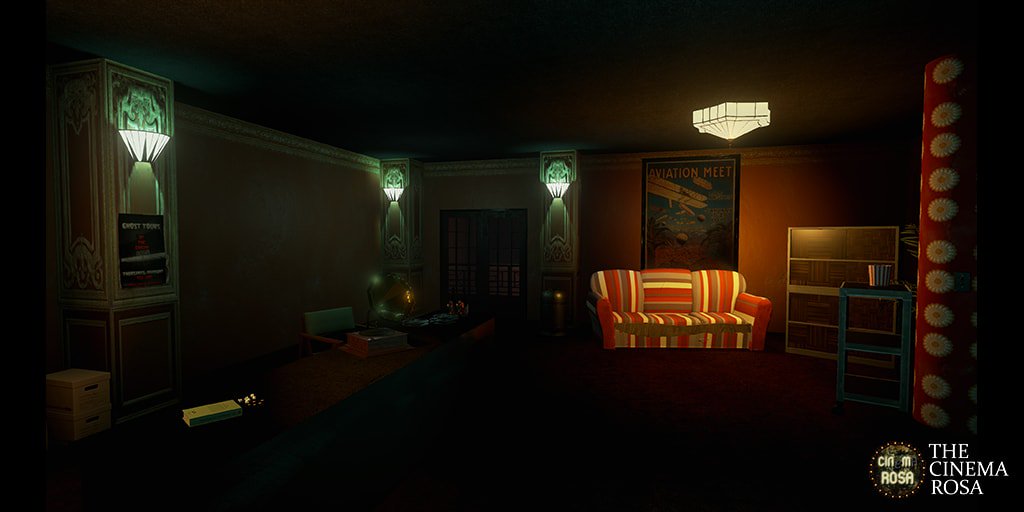 Please post your thoughts and comments below!!!