Okey, game on, download a single level playable alpha PC demo NOW!
Oberonscourt.com
Some info:
There are no missions, quests , storyline or even a game over screen. It's just a single level alpha test version. (sorry!)
You can however try out the core gameplay and capture a small selection of souls..
WARNING: it's basically a sandbox without objectives, stuck in an infinite loop of 1 level. So take the time to experiment and find whats in there..
Controls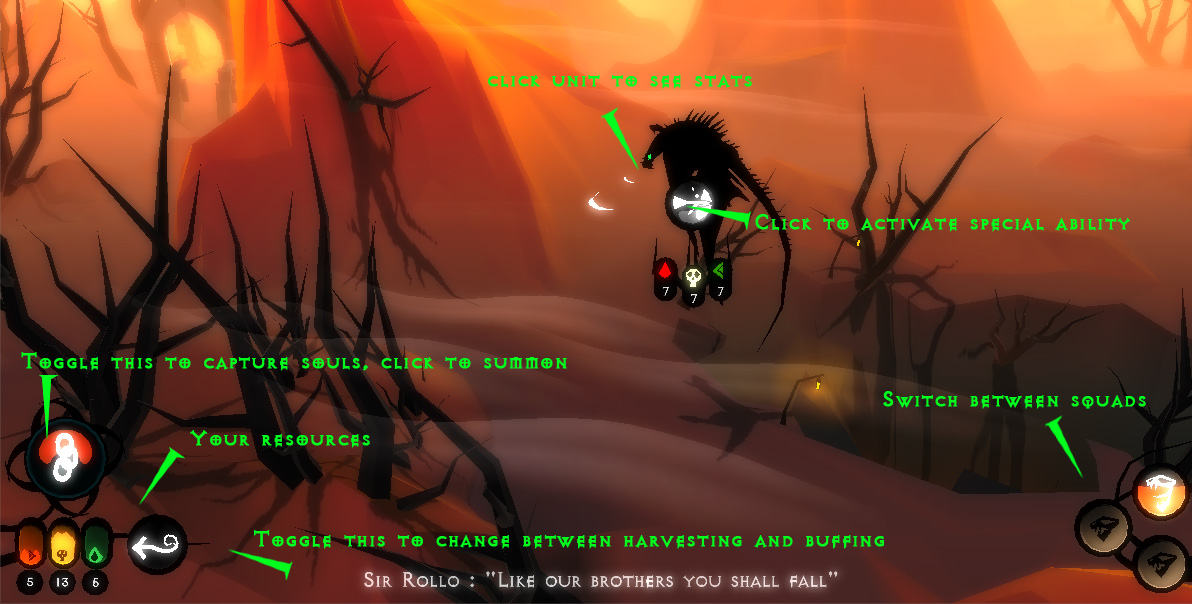 When ingame the objective is to grow your squads (3 units per squad) when you toggle the capture button, you'll capture the souls of defeated enemies.
you can find resources for buffing or summoning, near graveyards and green pools, once there the toggle next to the resources switches from harvesting to buffing if you click it.
you might also enter a mini-dungeon for a 3rd resource, bone..
Here's a video showing some of the things in the demo (and some of the levels which aren't)
Let the feedback flow through you, happy hunting..