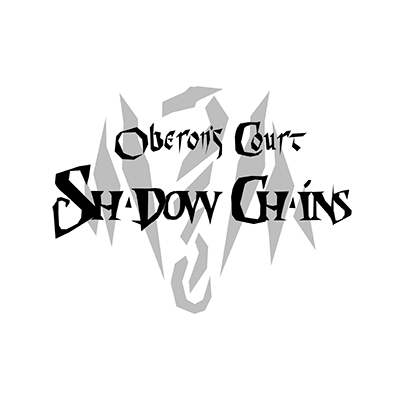 "The battle was short, a flutter of bravado, the soft embrace of muddy ground . The sound of wooden wheels sloshing through it , as you silently thank the looters for taking your body away, a reprieve before the final indignity. Night is coming, all is lost. Time for carrion to dream, the dream eternal, surrender or rise a shadow"
Oberon's Court is Coming to Steam

Steam
Thanks to some great fellow devs and the awesome people of Valve, Oberon's Court is now coming to Steam. This is great news and will push Oberon's Court to a whole new level. However this also entails a heavy overhaul and tweaking of systems for PC. Starting with the control scheme, but also a higher quality of visuals and content. This also means I'm switching the release platform from mobile to Steam/PC to make maximum use of this opportunity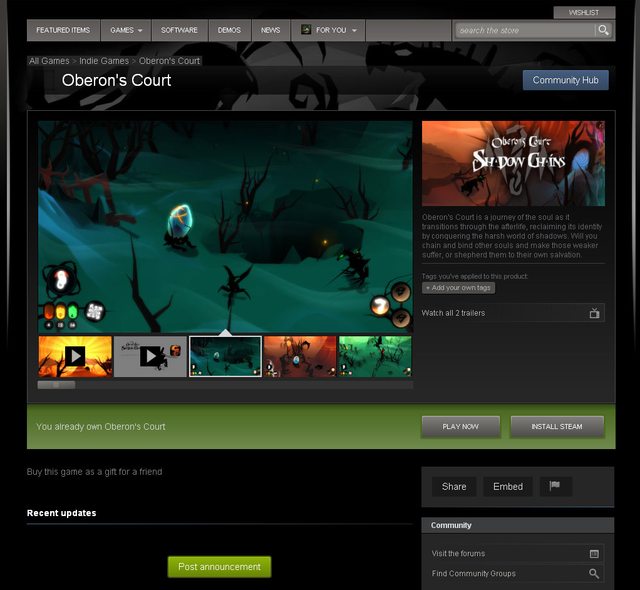 Release/Development Timeline
Releasing on Steam means the intense juggling between Oberon's Court and my regular work will reach new highs. I've pushed a tentative release date to Q2 of this year. Early Access is under discussion, but not decided yet, I'd prefer not to have the game languish in Early Access for very long. Currently the major to do is adding a solid dialogue and mission system, as I'd like to add a heavier adventure layer to the game's storytelling. This also means employing more Voice Acting which has already been arranged(sorry), as the goal remains to keep the game fully voices in English at release.
What about Mobile?
I hope sincerely that launching on a high profile platform such as steam and its associated means for user feedback and testing, that the game will improve in quality. And ultimately this also means that the game delivered to mobile will be of a higher quality. Release will be some time after PC launch, and I'd rather not commit to deadlines I can't keep. I hope mobile users waiting for the game can wait a bit longer..Mobile and touch controls are still in the game's DNA and I'll make sure to keep it that way.
Development Video
Mouse controls: A fancy new cursor system a la "the 7th Guest".
More responsive units:Control and AI felt sluggish, completely revamped
Shorter loading times: yes…. indeed.
Increased Unit Cap per squad: for PC version up to 4 per squad.
New theme:Necropolis, a place for the player to meet some of the more established souls in the afterlife.Possible Hub Location.
Development images
New Units: There's the Cottle Knight(airborne fast unit), the Bull Bodger (basic infantry) and the Saurly (unreleased class)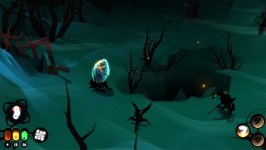 New Harvesting: We now have fancy undulating tentacles.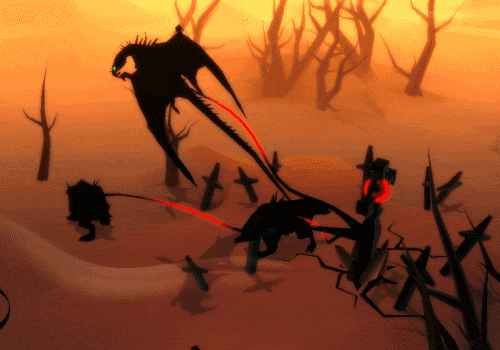 Dialogue: Dialogue is the main to do, but the first designs are done.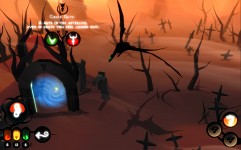 Grass Experiments: Experimenting with various PC exclusive graphical enhancements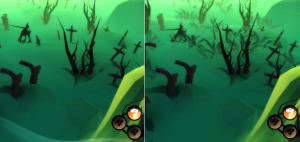 Mushrooms: you gotta try these… or not, but a sample of some of the mission specific effects. New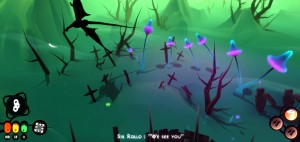 Themes: Bone-yard and Necropolis are now added to the existing Dream-time,Flagellate Bowl and Battlefield themes.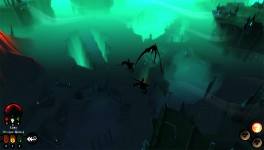 About Oberon's Court
Oberon's Court is a journey of the soul as it transitions through the afterlife, reclaiming its identity by conquering the harsh world of shadows. Will you chain and bind other souls and make those weaker suffer, or shepherd them to their own salvation. Oberon's Court mixes RPG elements with a RTS control scheme and combat to create a streamlined strategical adventure experience. Combat is quick and fierce, no mulling over stats, two souls go in, one comes out as a master, the other a slave, or worst.
Oberon's Court is being developed by Tomas Sala under his own label: Boof games.