Sorry for the radio silence, uni just went back and I've had a whole bunch of stuff to sort out. That doesn't mean game stuff isn't happening!I have a whole load of images for you guys today, so I'll probably just post them then explain after each screenshot what you're seeing.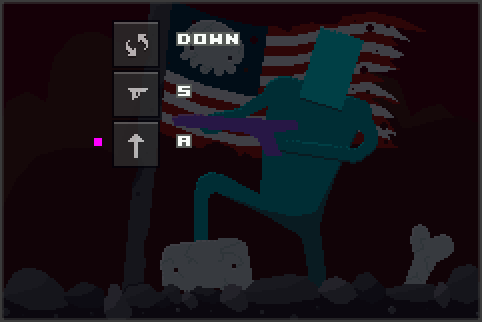 So here is the beginnings of me having customizable controls! The framework for that's pretty much all done for keyboard remapping, joystick is next.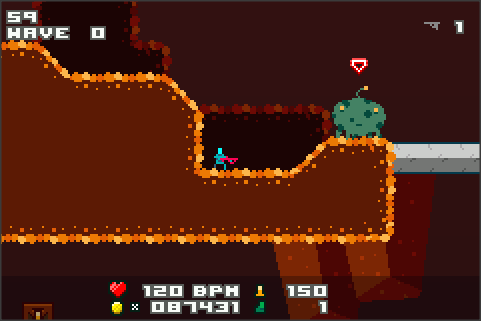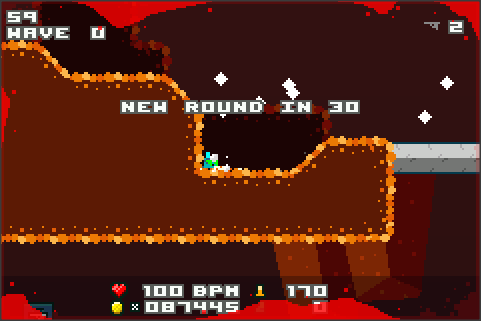 This guy is a new enemy, he wanders about pretty harmlessly but when you kill him, he explodes pretty violently and shoots out some particles. They're a bit hard to see here, but in game they flash and are pretty clear hazards.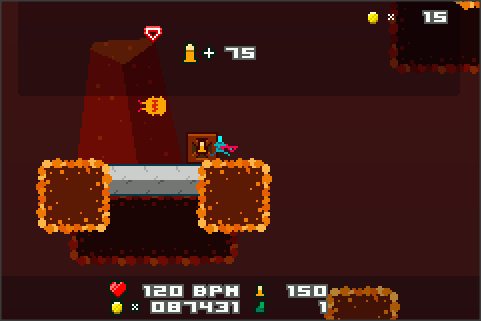 This is another new enemy, he leaps around from wall to wall while spinning.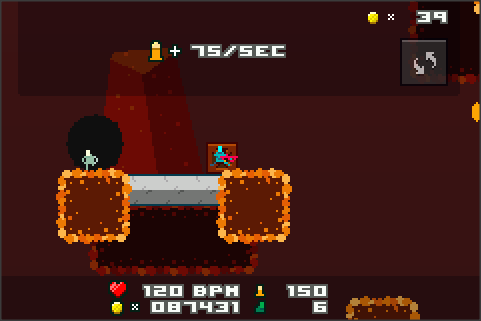 This shows a change to the way ammo (and health) crate work. Now they are infinite, and you can buy as much or as little health/ammo as you like by "charging up" at them.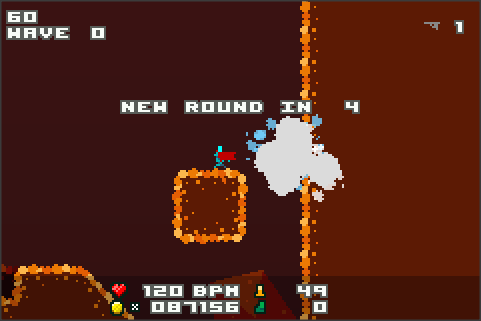 There are two new special weapons, the rocket launcher and the grenade launcher. They're very powerful and do splash damage.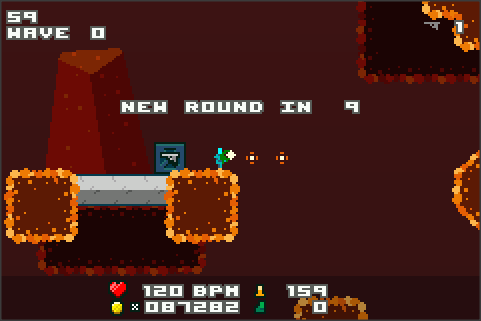 Bit hard to see here, but I've done some new gun images to add to the diversity.Okay so, the alpha testing went pretty remarkably well I think. We got quite a few people interested and got good feedback. TouchArcade seemed to really like the look of what we've done so far so that's always good!
We have a big list of features to work through, and a lot of things to consider based on people's comments.