Hello dear fans.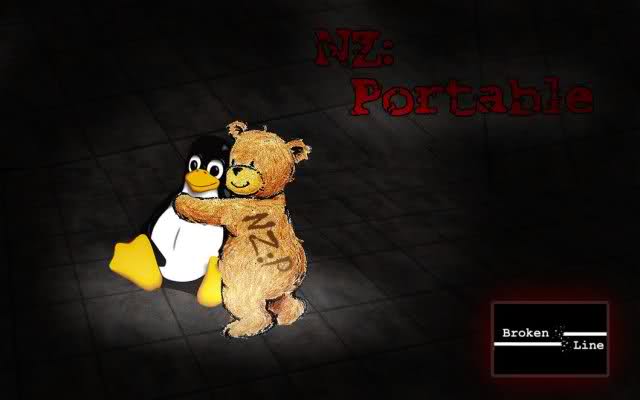 Btw THEY ARE JUST HUGGING, i know you thought about it. Dirty mind...
Well I have finally managed to put dual boot Ubuntu 11.04 and windows 7. How does that matter? Well check our info from ----------------------------------------->
You may notice it says PSP, PC, Linux.
So if you didn't get this. Nzp is coming to Linux now (hopefully)
Well linux fanboys. You may had seen this weird game in your page. Don't worry, Come in and soon you can enjoy this nice clone of nazi zombies game mode from call of duty world at war and black ops made on quake.
And here is a a little screenshot of NZ:P running on Linux: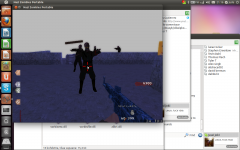 Pretty sweet huh?
---
Well, We have done a lot of other things as well. Blubs started working on a new verruckt. We have done body part gibbing. Whic is a little buggy on the psp (we have yet to fix the bugs). Also we have added in the type 100 (and samurais 1001) in. We have changed the colts pack a punched counterpart to the Mustang & Sally, instead of c-3000. Well we also have multtilayer in psp SOMEHOW working. It still needs a lot of fixing though.
---
Also some of you have noticed something about broken line studios, bls or broken line. Well we came up with name for us. Nowadays, nzp team is called broken line studios. Why not just npz team. 1) it adds a little professional feel 2) the logo is cool 3) for other games we might develop later on, we want to keep same name. More info about bls here: Nazizombiesportable.wikia.com logo and list of devs too :)
---
Wait whats this? Nazizombiesportable.wikia.com Well a fan-whose-name-i-cant-remember-now-in-22:22 (or 12:22 pm, stupid America) decided to make a wikia for nzp. We have been thinking about making one. So we have adopted this as the official wikia of nzp. Visit, edit, make and enjoy. Lets hope it grows bigger and bigger :D
---
So no VOTE Spam? Well, since you reminded me
Please VOTE for nzp. we have only 2 days until voting ends and this is going to be a fight. Obey the rules and dont cheat. But tell ANYONE you know to vote. We seriously are in need of psp, I mean money. This money is put towards our website so we can keep it running, AND PLEASE do not cheat, they see it and we lose it. link here Forums.dashhacks.com
And you probably ingonred it since the log in. Well shame on you.
got it? good. now here is a cookie :D
-broken line studios