To alter the radius of actions in MyCraft 3D, you need to:
Find a mouse with a scroll wheel on it.
Launch MyCraft 3D.
Scroll up or down to make the radius larger or smaller.
This is what will happen when the radius is up to 8.50 and you click on a block to destroy it: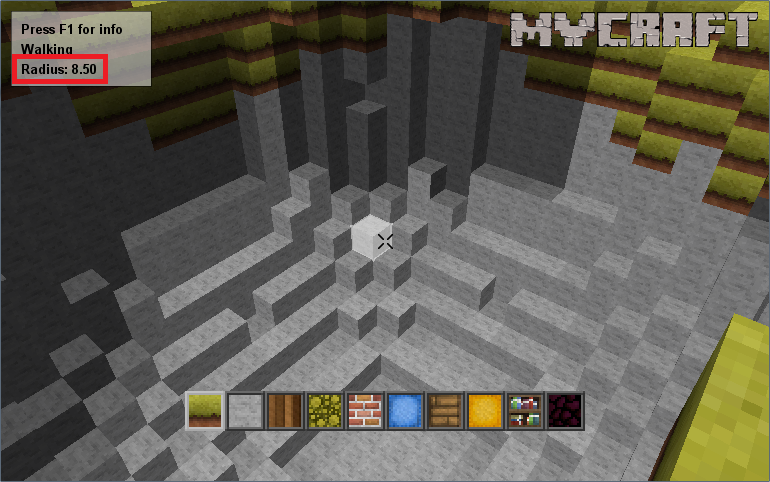 This works both ways though, you can also right click to insert a block and get this: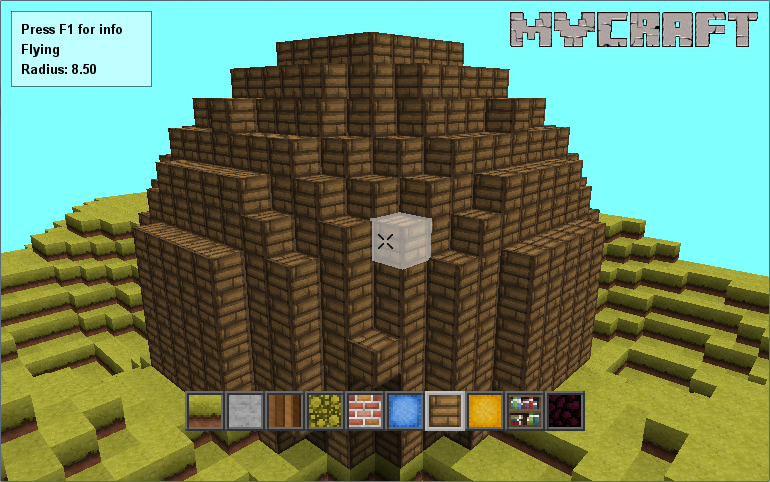 Top Tip: Using the radius to create a huge circle like the second of the two pictures will create a big sphere. Then lowering the radius, for example from 9.50 to 7.50. Now destroy the top centre block and this will create a crater in the sphere but slightly smaller than the actual sphere itself! This makes a cup like shape which can be used for arenas or houses!
Have fun using the radius tool in MyCraft 3D!