I'm really proud to tell you about something amazing!
The Voxel Box was invited to be part of The New York Film Festival's Convergence event. They'll be representing the gaming community at the event with their amazing panel.
The incredible team of KupoKupo and Ridgedog have been working together for almost two years to create truly unique experiences within Minecraft. They create incredible adventure maps and astound everyone with what they come up with together.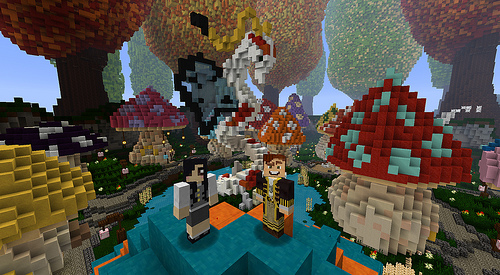 On Saturday, September 29th @ 2:30pm, they will be joined by Frank Rose to talk about Creative Storytelling within Minecraft!
If you are in the New York City area, grab a ticket to go see these two! You can purchase an inexpensive pass just to see their panel or go for the whole event.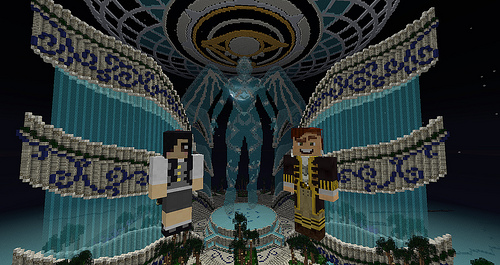 If I was ANYWHERE near New York, I would be there in a heartbeat.
Congratulations Kupo and Ridgedog, you both are really making the Minecraft community proud!
Have a great weekend!
Lydia
P.S. Check back next week for… PAX art winners, a new FB cover photo contest, and much more!