Here is a quick video of the new engines Fluid Simulation, which will be key with Mine Tycoon from the Designers YouTube page.

---
Gameplay basics

As you start your adventure in MT, you will be given a simple task.
•Form a company, and make it profitable.
Multiplayer games are the key focal point of MT, where you compete in a business like world with the help of friends.
---
As you start, you will be given the following:
5 basic workers that are new to mining
1 Bulldozer
1 Excavator
1 Wheel Loader
1 Wash plant
1 Small Cabin (holds 5 workers)
---
There will be up to 7 other players in the match with you, each with their own mine and basic starter pack.
As you start, you can invite friends to join your mine, as a helper. Your friends can do anything you give them access to, based on a permissions sheet on their profile.
The goal of these matches is to be the last mine standing. Do that by finding the gold, investing in what you feel you need, and take over the stock of other companies.


---
Company Stock
As you start your match, your company will be given a value of $250,000. This value is the assessed value of your company. Every company is given 10 increments of stock, each worth 1/10th the total value of the company. Other companies that invest in your stock, gain 10%(or as much as they invested) of revenue, which can add up fast, leading to a quick demise. One mistake everyone is sure to make, is to quickly invest in other companies, but by not building your company value, you take a risk of being overtaken yourself. As every stock you buy of another company, takes the cash you spent on their stock, and removes half the purchase price of that stock off your companies value, lowering your value for others to quickly nab. This keeps fast overtakes from happening in the first few hours of gameplay.
---
Realistic Equipment – Free Dig

Other simulator games that deal with digging and earth moving, only allow it in certain areas,
restricting creativity and ruining the mood with boundaries. With MT, our first goal was to allow complete free dig with realistic equipment. If the equipment can do it in real life, the equipment should be able to do it in MT also. With this goal, we push the boundary between gaming and simulator, forming a simulator/real time strategy game.

---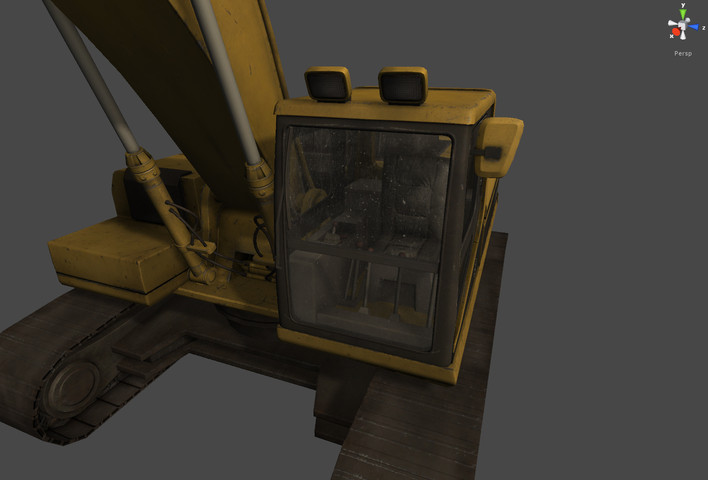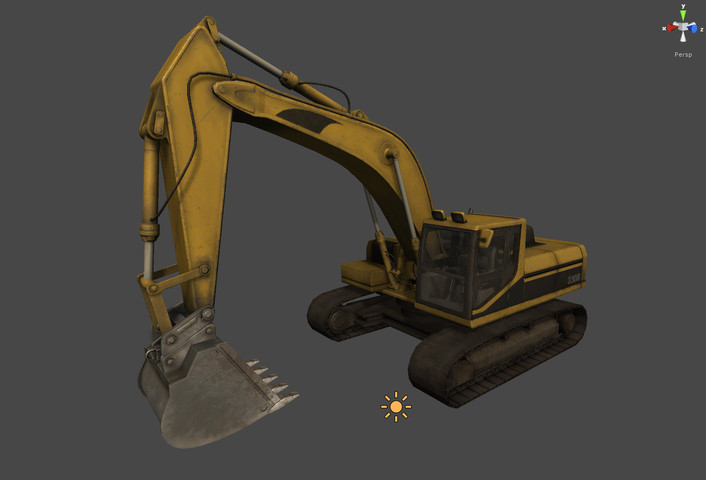 ---

Workers
Your mine workers can make or break your mine while you're away. Controlling everything from their ability and speed on equipment, to safety and honesty. The last thing you
want is an unsafe worker, or a thief handling your gold. Workers are less likely to steal from your mine, if you log in and check on everything daily. Workers are given a list of Statistics, which includes the following:


---
Characteristics

Knowledgeable - Less likely to do dangerous/damaging actions
Honesty - Will not lie to you
Hardworking - Will do what is told of them
Safe - Less likely to get injured
Fatigue (less sleep needed when higher) - Will not need to rest as much
Moral - (Based on buildings/equipment- Can't be bought) - Will have high spirits allowing them to work better

---

Equipment

Bulldozer - D6T Track Dozer - Caterpillar
Excavator - 330B Excavator - Caterpillar
Wheel Loader - 950K wheel loader - Caterpillar
Wash Plant - MSI T5X Portable Trommel
Drill - MD6290 Drill - Caterpillar Drill 2 - MD5050 Drill - Caterpillar

---

Worker training
Workers can be trained on anything in the list above by placing them on task where they learn on the job, or by accelerated training. Learning on the job, workers learn at a rate of 1 point per hour.
Accelerated training cost $100 per point, and is 5 points per hour.


---
Claims
As you begin to exhaust your claim, you will be left to spread out to other claims. Some claims can vary, from flat with plenty of water, to mountainous and dry. Claim owners charge between $7,500 -$30,000+ per claim, plus take between 5% - 40% of the gold found.
All claims will be 400 by 400 meters (roughly 40 acres.)
---

Equipment Buying & Selling
Equipment can be purchased new, leased, bought off other mines, and bought through the auction.
As players begin to buy new equipment, they will need to regain the money they have in their old equipment, they can trade it on new equipment, or sell it for roughly 20% more money to another mine.


---
Mining Camp Buildings
As your mine expands, you will eventually need more workers. To handle these new workers you need to offer them lodging. Build more housing, garages to store equipment, and shops to repair equipment. The nicer the buildings, the higher moral! Will this be all the buildings?
No! Only just the start!


---
Player profiles
As you win matches, you will be ranked with other players from all around the world.
The overall rank, is done by accessed wealth of your company.
Other ranks are done by win/loss.
Winning Matches gives you a bonus, which helps you, not only in wealth, but also in the matches themselves. When you become the final standing company of a match, you get a 10% discount on all equipment during the next match, along with better starting workers.
After you gain a total wealth of over $50,000,000 (between all your matches) you can open up
large mines, with all new equipment lines and buildings!


---
Summary
As you can see, Mine tycoon will do various things never before seen in games. With matches that can last days/weeks to complete world digging.Here is a quick example of the New Engine, from the designers YouTube page.
MULTIPLAYER MATCHES RUN WHEN NOT PLAYING MT, ALL WORK DONE BY WORKERS
WHILE AWAY.