We are proud to announce about collaboration with Neoaxis Group - authors of Neoaxis engine, that we use for our game. Our team implemented and continues to implement new effects for the engine, that improve graphics of the game, for example SSAO, DoF, Lens Flare and Light Shafts. Such collaboration brings us an opportunity to optimize the game properly and to speed up development as well, avoiding internal engine problems. You could admire new graphics effects on these screenshots of new map - Onyxion:
And simple Lens Flare demonstration:
Currently we don't have proper maps for Light Shafts effect, but it looks like this in the engine :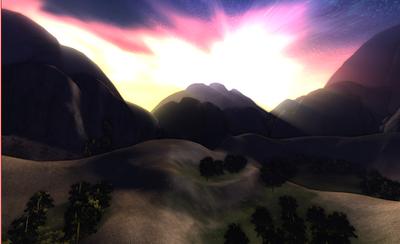 Keep on track of the project, guys :).