We finished all Izanam's state animation (run, jumpUp, jumpDown, attack, idle) and we're working on GUI (buttons, lifebar and other stuff).
Oh...yes...We also finished the endless level and now we're working on the platform levels.
We'll write the dialogues next week together with enemy animation and dialogues animation. Next week we also open our funding page on IndieGoGo and we'll offer a lots of perks.
Here a pic of one of the enemies: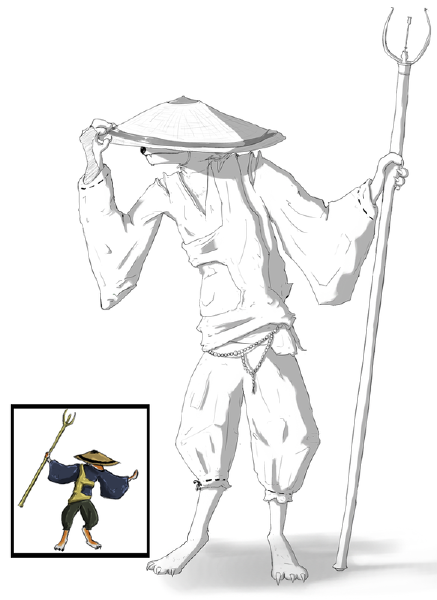 And here the MainScreen!: