While there are a ton of previous features I'll be backlogging in the near future, I just wanted to touch on some of the current features I've been tinkering with for Kage.

First is the Camera.

While the default camera works fine for Kage, something custom would make the game more dynamic as suggested by a good friend of mine. Thus I've started refining the camera for combat.

So far it looks rather promising and very CPU efficient. You can check out the camera in action below.
The second feature for today that I'd like to touch on is theSpirit Egg. Spirit Eggs are a "final form" that players can unlock via playing the game. This form is essentially that of a divine, or a demon - based on player preference. The differences are aesthetic at the moment, divines wear a blank mask, while demons wear a set of horns. Below was the first attempt at setting up the visuals for Spirit Form.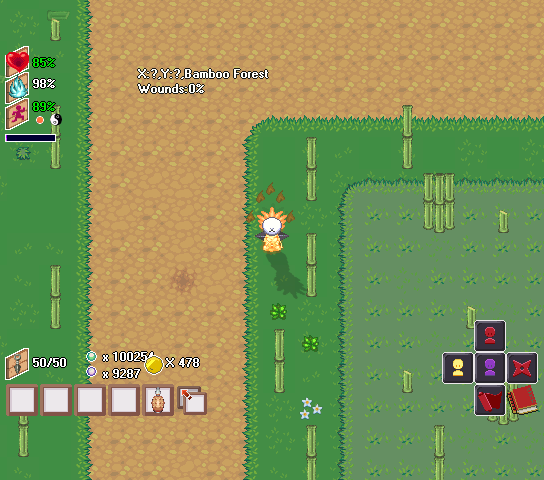 The spirit eggs will enhance every parameter of your player, from health to power and then some. This means an instant "powerup" effect.

In addition, unlocking your spirit egg also houses a spirit (hence the name) within your player. This spirit will occasionally chime in as you play the game and you will have chances to bond with it as you play. Successful bonding will allow you to more quickly unlock the powers of your spirit egg, which can be leveled up with use.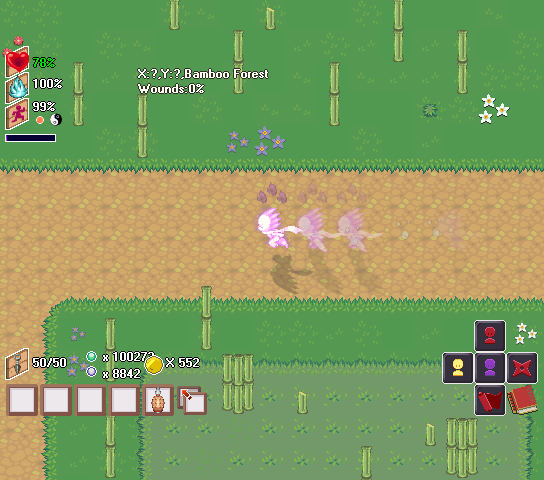 The Spirit Egg requires mana to be activated, making mana a coveted resource for players.