Dev Diary 2
We have created a new dev diary for you! This time around we wanted to give you a small glimpse behind the scenes. Similar to how we do it with the rest of the team internally, we casually share some of things we were working on. Hope you enjoy what you see! Bear in mind that all footage from the game is still pre-alpha, and does not represent the final quality - we are also still working on improving our movie making skills as we go along with the production.
Since the internet in the new offices is going to be a lot faster, we will be looking into the possibility of making Live Team Streams as we really like the concept and think it's a good way to connect with the community.

Mercenary Competition Winner

671 backers chose to vote for their favourite mercenary and you can see the result below: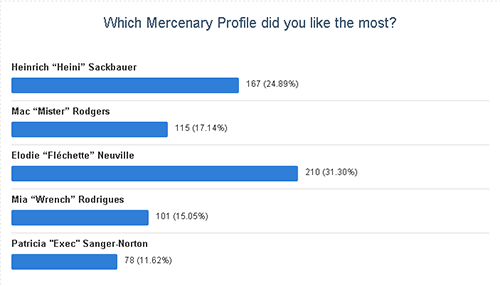 Congratulations to ccohen33, who submitted the Elodie "Fléchette" Neuville. We are looking forward to give the knitting mercenary a place on San Hermanos. We will do our best to get as much of the content submitted integrated in the game. Thanks to all the backers who submitted Mercenaries - it was a great read!

Wallpaper Girl

Our concept artist Jesper recently createda wallpaper version of a poster he made to be used inside the game at a gas station. Since not all backers are on twitter and facebook we decided to add it to the update as well. It was made for fun, and the resulting wallpaper is pretty cheesy and tongue-in-cheek. We think our concept Artist Jesper really liked the task...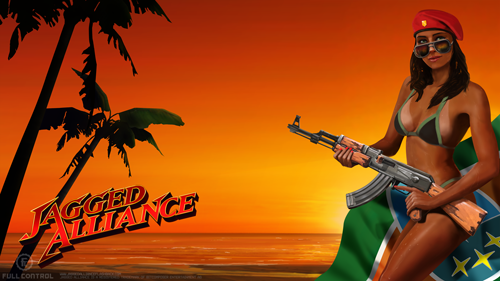 If you don't want to miss some of the content we share along the way then follow us on Twitter or like our Facebook page.
You can also find more info about the game on our website www.jaggedallianceflashback.com
Until next time!
The Fullcontrol JAF Team