Welcome, Commanders,
At first I would like to terribly sorry for no updates for last 2-3 months. Some things required my full attention (exams, as always ><), some other still require (they are personally important but they are nice :P). The second thing is that I had to organize a bit this game's development because of some people interested with cooperation. Well, it was a mistake. For a few weeks I had 3 extra members, but the more I had, the less was done. Perhaps I don't have luck in finding members for "Reactor Factory" team. Anyway, the only one additional person I cooperate with (because he does his tasks :P ) will help me in future development, so I can focus on real work for now.
All 2D concept arts are created by s0lar1x, you can find this awesome artist at S0lar1x.deviantart.com
New 3D models - AUT units! - (in next 2 weeks some buildings)

First and third are done by my cooperator Mosze (out of indiedb.com), the second one you probably remember (yeah, it's mine :P).
1) Heavy fusion tank "Pacifier"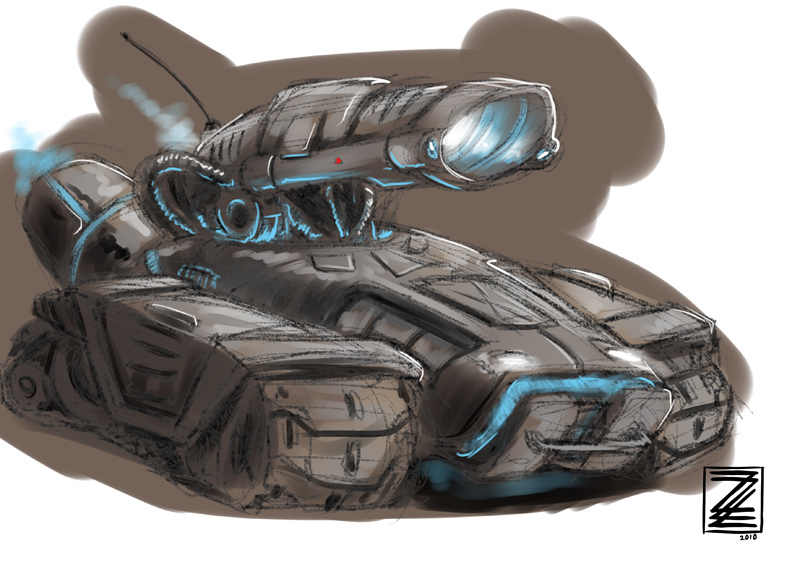 Heavy-armored, slow, but powerful machine of death, used mainly to crush enemies' structures in a couple of shots. But if it hits slow enough enemies' vehicles ... not much rubbish to collect, I can say :D
2) Hover tank "Alaris"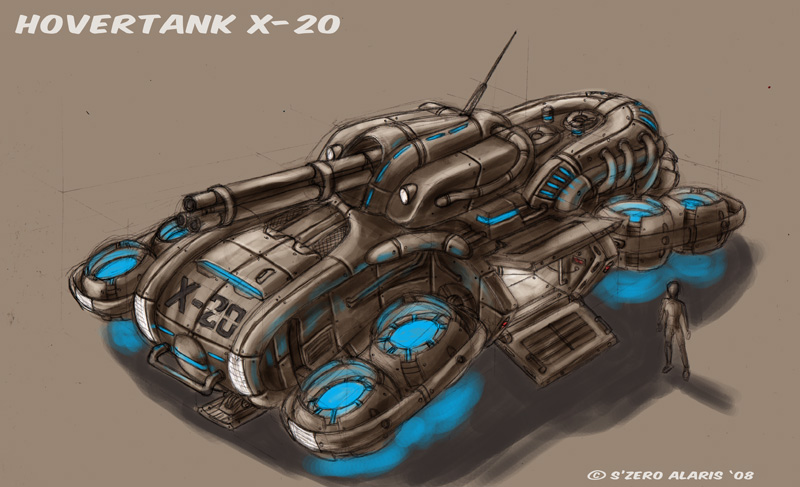 Light tank, especially useful against infantry. It can move fast in various ground conditions, it can even cross not too deep water areas.
3) Medium hover tank no name specified for now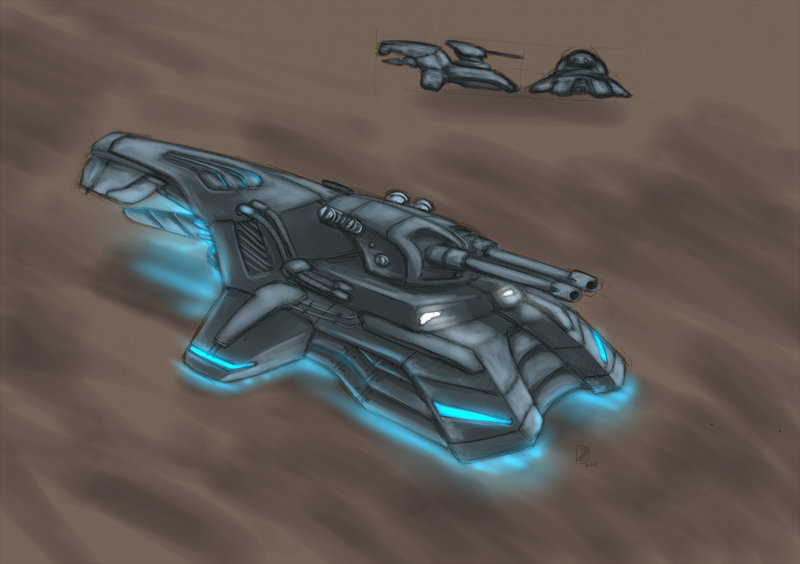 Quite similar to "Alaris" (mobility), but its main task is to eliminate enemies' machines. A bit better armored.


UI elements - Minimap borders, selection panel (image about selected object)
Soon I'm going to add dynamic panel which will show stats of a selected object, imported from "ObjectStats.cs" script and a design will be improved (image resolution).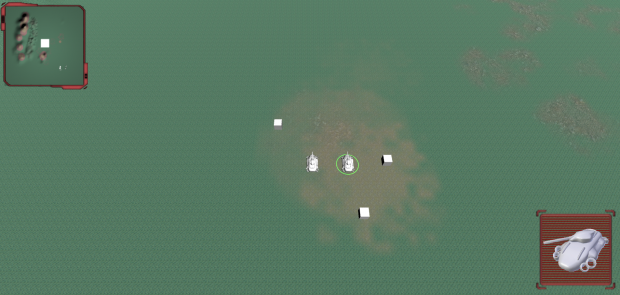 Still, ground textures are ugly, but I'm working on it, hope in next two weeks it'll look like much more natural and realistic :)


To sum up - what next?
- Coding -> implementation of some things declared previously which don't work still (like Health Bars)
- A* Pathfinding -> I got much practical problems using free version of Aron Granberg's A* Pathfinding, perhaps I'll try default Navmesh system. Formation system is repaired and works fine, so this stays.
- 3D art - buildings' models
- OST - at least one new track will be published soon.
Good luck, and see you soon. REALLY SOON this time!