One night, out of nowhere, my wife told me to make a game about a mouth catching stuff and eating it. It was something very simple what she wanted. It was fairly easy to make, so I made it. While we were playing it, we were discussing what else could we do with it, and we said we could make it do drugs and drink alcohol, and depending on what and how much the player consumed, one could suffer hallucinations, blurry vision, objects seem to move from side to side, and so on... But then what? So I asked my brother to do some drawings to simbolize drugs. We had beer, lsd, weed, coke, shrooms... it was all to obvious. Here are some of the sprites used, and some gameplay.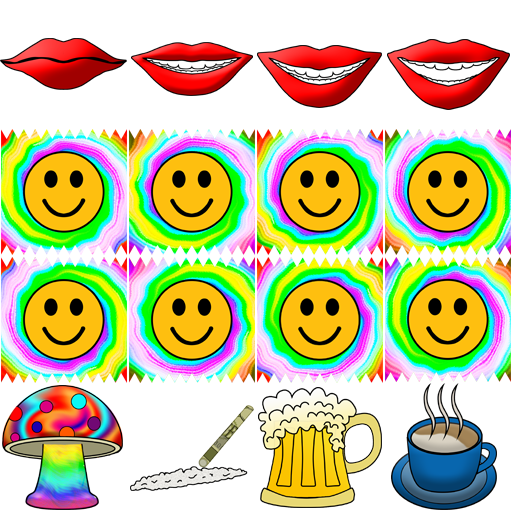 My wife was having fun with the game, so I decided to add a scene where you have to drive home, avoiding cars, sidewalks, cyclists... This added a lot of challenge to the game. Once I added this scene, I kept on working to make it a real game. When I saw my friends and family having a good time playing I decided to upload to the PlayStore and called it DONT DRIVE UNDER THE INFLUENCE. After a few days I got notification that the game had been
suspended. Yes, I had not looked carefully into the things to avoid when publishing on the storefront. I argued that it was meant to discourage you from driving under the influence. It did not pan. So I decided to make another version, simply changing the explicit drug sprites
for something more symbolic, so I added hearts instead of beer, clouds instead of cocaine, leaves instead of crystal, and some psychodelic stars instead of lsd and shrooms. So the game stayed the same in substance, with just some changes. I wanted to call the game LOVEDRUNK, but then I thought there might be a problem for including the word DRUNK, so I decided to change it for something lamer, TO EAT LOVE, because the goal is to eat love (hearts) and make it home while inhebriated because of love. these are the sprites used in exchange of the drugs.