By Reto.Lusa, Production Coordinator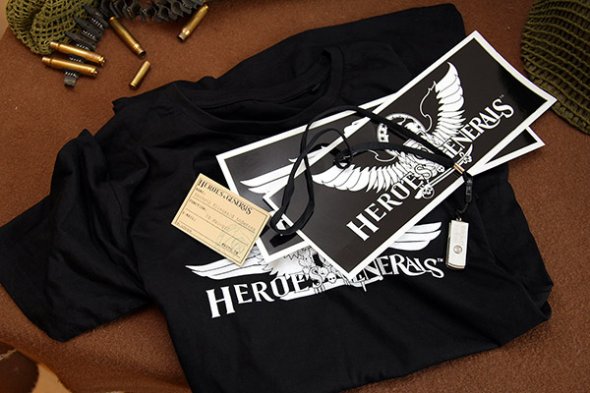 Up until now we have tested prints on t-shirts, stickers and USB-sticks.
We're currently looking into setting up a Heroes & Generals Merchandise shop, but we could really use some great ideas for what to put in it! All ideas are welcome – both serious and more crazy… So please post your ideas as comments to this blog-post and add a link if you have seen something inspiring elsewhere.
Thanks!
(We can't promise we'll be able to sell 1:1 scale Tiger tanks though ;) )