Zaku Marine
So it has been a busy month, well not in gundam but with my professional life. Most of this month I have been trying to get the zaku marine done and out the door, man bandai cannot make up their mind about how it was supposed to look, there are like 3 distinct versions of the zaku marine, we are not even talking about the blue zaku mariner. None the less as always I settled on something and completed it: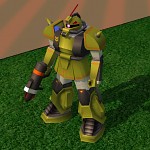 ( Click image for a larger version )
---
Tech Tree Update
I also continued work on sorting the zeon and federation tech trees.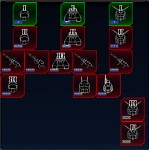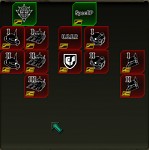 ( Click either image for a larger version )
---
Spring 84
The engine has been bumped up to version 84.0 from version 0.83. Changes were made in the engine which cause gundam to error. The only solution for this is a rushed 1.28 release. So I have done some work towards that this weekend and will try to make some head way with it this week as well.
for now, DO NOT UPDATE SPRING, you can still play singleplayer if you stay with the installer version of spring. I will try what I can to get 1.28 out the door for you guys, there will be bugs and imbalances but my hand is forced here.
Aside from the changes in the engine also there have been issues with older/low end video cards having issues with it. Namely you lot playing with laptops and the intel video cards. Mainly their issues seem to be with luashaders(according to KALAKA). So what you can try is:
go into springsettings.exe
choose expert mode
choose the renderquality/video mode section
uncheck enable lua shader support.
THIS WILL BREAK MANY VISUALS OF THE GAME but it might get you in game.
Peace out!