Introduction
For those unfamiliar with the game, Griefhelm is a 2.5D side-scrolling dueling game like Nidhogg with a combat system similar to For Honor, and Mount and Blade. In Griefhelm, 2 to 4 players fight with an arsenal of different melee weapons in gamemodes such as Tug-of-War (Nidhogg-like gamemode) and Skirmish. The controlled characters move at realistic speeds and jump at realistic heights making movement less "arcade" and slightly closer to games like classic 2D Prince of Persia The overall combat system relies heavily on animations and timing is key for players to be successful at it.
Features included in the Demo
Gamemodes
Skirmish (2-4 players)
Tug-of-war (2-4 players): Nidhogg-like Gamemode
There is also a Tournament Mode to structure the sequence of matches.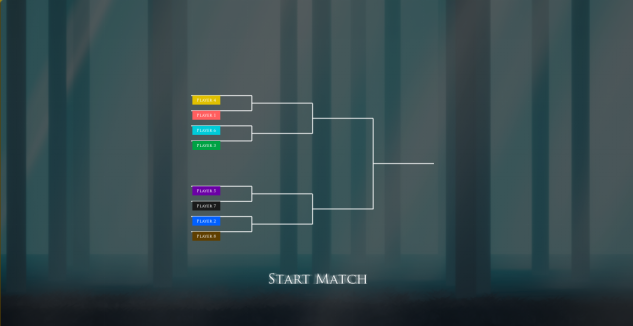 In the full game, Gamemodes will have modifiers to tweak speed, health, etc, and rules to set friendly-fire, match time, number of rounds, etc.
Player Customization and Unlockables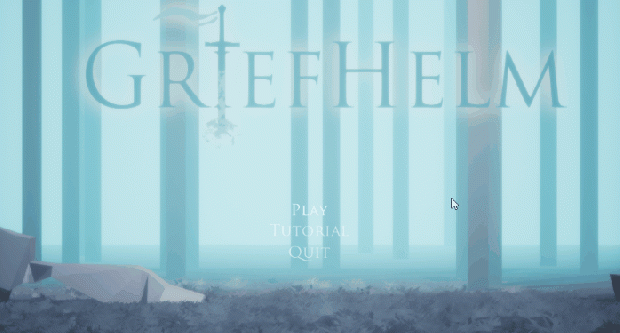 Characters can be customized by changing Helm and Armor. New Helms, Armors, and Weapons are unlockable by defeating foes that appear at certain points of the game depending on a set of stats (as seen in Super Smash Brothers). These foes will carry new equipment and will challenge the player to a duel.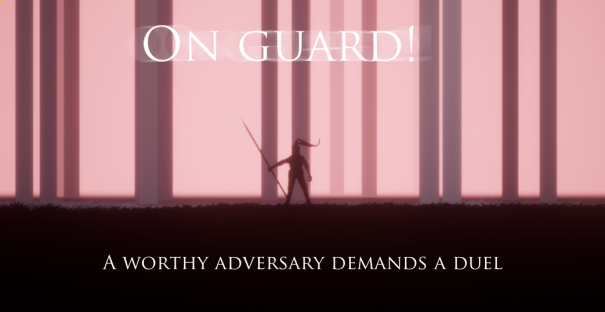 All items are unlocked in this demo, so the above screen will never appear :(
Movement and Combat Mechanics
Directional Combat
In the directional combat system, you need to choose the direction of attack and to avoid getting hit, you need to block in the correct direction.
There are three attack directions (Up: Overhead Slash, Mid: Slash, Down: Thrust). The directional blocking is done through a stance system. For example, if the player is in the stance with the sword up, he'll block incoming overhead slashes
Melee
When two players are up close whoever attacks first performs a kick to "reset the distances" and obviously giving a slight stun to the opponent.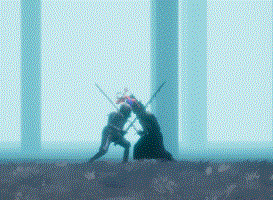 Athletics
As mentioned earlier, to avoid making the combat system useless I had to reduce the speed and jump height of the players. This is because if players were too fast and jumped too much then blocking was pointless since dodging was so much easier. So the game has more of a classic Prince of Persia approach to side-scrolling: with semi-realistic speeds and jump heights. While this fixed the combat problem, it brought up a new one: platforming. In order to achieve a bit of vertical variation in the game's movement I had to add ledge climbing and ladders.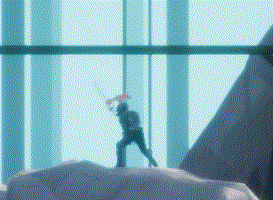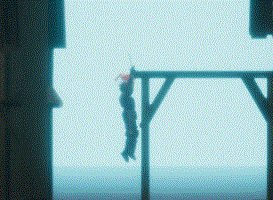 AI
It is possible to add AI bots to your matches. You can change their equipment like any other player, choose their team, and set their skill.
Since the last build, the AI has been noticeably improved. Bots will now try to attack only when they're close enough with a probability of miscalculating the correct attack distance (which changes based on its skill), it also tries to charge and strike whenever it dodges an opponent's attack.
Weapons
The weapons included in this demo differ in:
Range
Speed
Impact on parry*
Animation telegraphing**
*Impact on parry means that some weapons won't allow the opponent to riposte after a successful parry.
**The last point refers to how many visual cues the animation gives before a strike happens, which makes it easier for someone to understand the direction of attack. The spear is the most effective weapon in this aspect, since all attacks are thrusts, so they are pretty similar.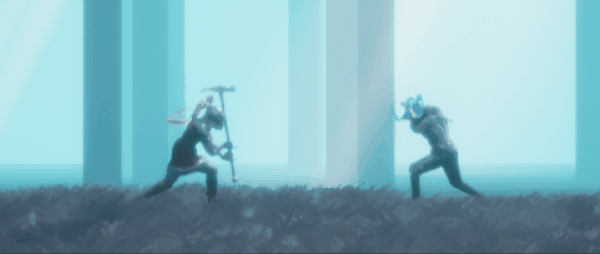 Greatsword
The Greatsword is very balanced in terms of range and speed.
Warhammer
The Warhammer is slightly shorter than the Greatsword, it is slower, but can't be counterattacked.
Spear
The Spear is substantially longer than the Greatsword, it is hard to use at close ranges, it is hard to predict.
One-Handed Sword
The One-Handed Sword is short and very fast, also kind of hard to predict.
Mace
Slightly longer than the One-Handed Sword, not as fast, but still fast, and can't be counterattacked.
Levels
I'm back with a new update! Spent a lot of time on modeling, designing, and finding the right mood for the two new levels: Throne and Aftermath.
Woods
The emblematic level of Griefhelm, the cold forest where it all started.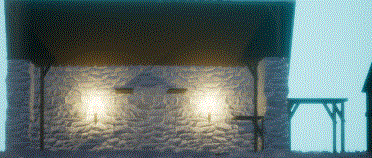 Beach
This level brings you in a beautiful beach at sunset. This level is minimalistic and asymmetrical, just dunes, rock and water placed in different ways throughout the whole level.
Throne
You'll get to fight in the Throne room, the bedroom, the dining room, and the castle walls. This is currently the only level in which you can fall to your death since there are gaps between the different sections of the castle.
Aftermath
The aftermath of a bloody siege. Duel between catapults, trebuchets and corpses, from the landed ships to the gates of the castle.
What else has changed
In the non-team skirmish mode, you now have colorful plumes to distinguish your character better :)
Your feedback is crucial!
It is so important for me to receive feedback and suggestions, so if you feel like trying the demo out and have something to say, you can hit me up in any of the channels listed below. I hope you enjoy the new release! :)
Website: Johnnylonack.wixsite.com
Discord: Discord.gg
Facebook: Facebook.com
Twitter: Twitter.com
Instagram: Instagram.com
IndieDB: Indiedb.com
Itch.io Johnnydale.itch.io