While far from actual HEMA (Historical European Martial Arts), I put a lot of focus on making fights look as realistic as possible. The main reason why it is very hard to make a combat system that is a simulation of medieval fencing is given by the complexity of control fighters have over their weapon and the speed at which the combat takes place. A very interesting Kickstarter project that wanted to achieve this was CLANG, but unfortunately, the project failed with the reason being that the game focused so much on realism that it ultimately failed at delivering fun gameplay.
That being said, I decided to avoid making a similar mistake and prioritized gameplay over realism while not making it look stiff like in Mount and Blade: Warband ...
...Or clumsy like in Exanima...
... Or hacky and weird like in Chivalry: Medieval Warfare ...
So I decided to not only give weight to the characters' movement so that it wouldn't allow for overly jerky swordplay but also tried to look at manuscripts (and a lot of Skallgrim videos) to get the guards and strikes as accurate as possible.
I made extensive use of the manuscripts by Fiore de Liberi "Flos Duellatorum" and I'm so happy I did since he lived in Udine which is where I live! :) I think he'd be super happy to know that 6 centuries later he was the main reference for a videogame built in his hometown!
Below I made some pictures to show you how I was inspired by these manuscripts
"Posta di Finestra" - "The Window Guard" (for long swords and polearms)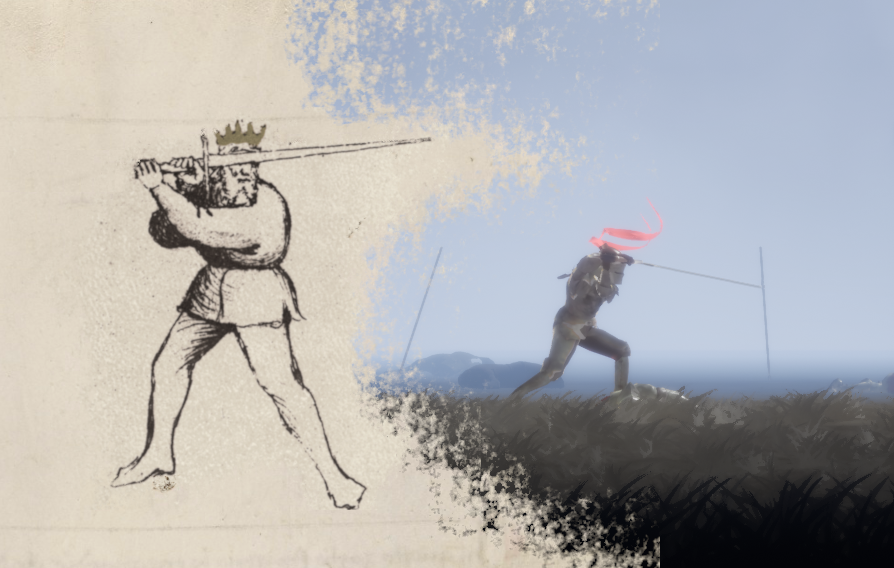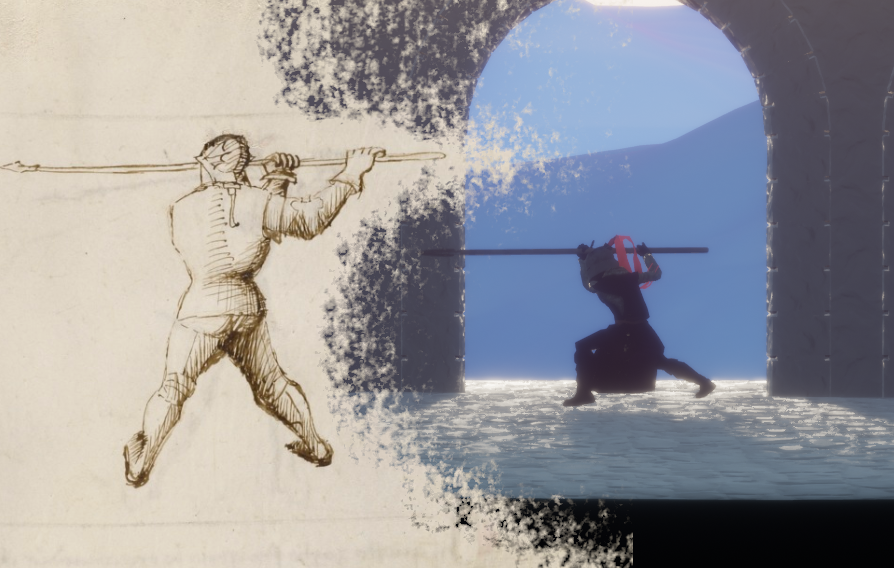 "Posta breve, la serpentina" - "The Shortened Stance, the Serpent" (for polearms)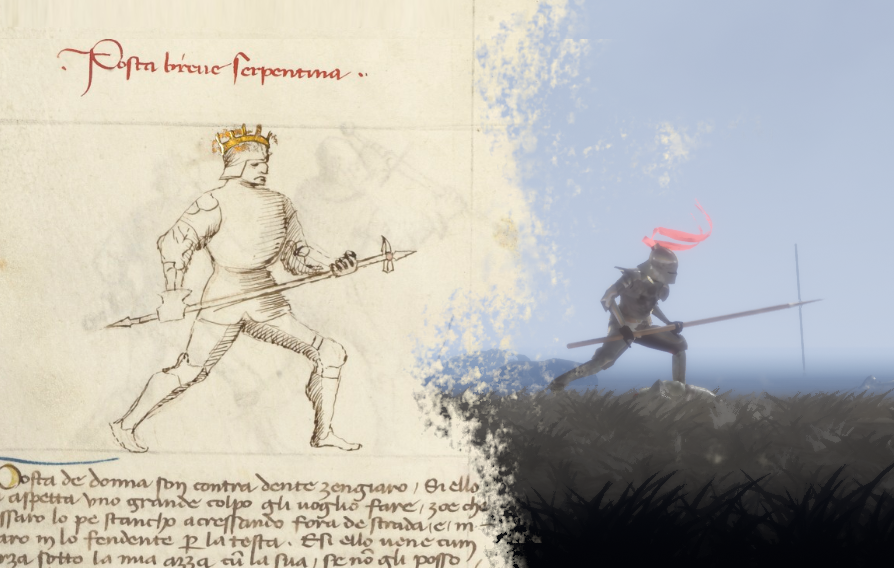 Till next time,
- Johnny Lonack

---

Website: Johnnylonack.wixsite.com
Discord: Discord.gg
Facebook: Facebook.com
Twitter: Twitter.com
Instagram: Instagram.com
IndieDB: Indiedb.com
Itch.io Johnnydale.itch.io