New levels!
I'm back with a new update! Spent a lot of time on modeling, designing, and finding the right mood for the two new levels: Throne and Aftermath.
Throne
To not make this level look like just a bunch of bricks and walls I worked on some simple architectural models which give it a more interesting spin.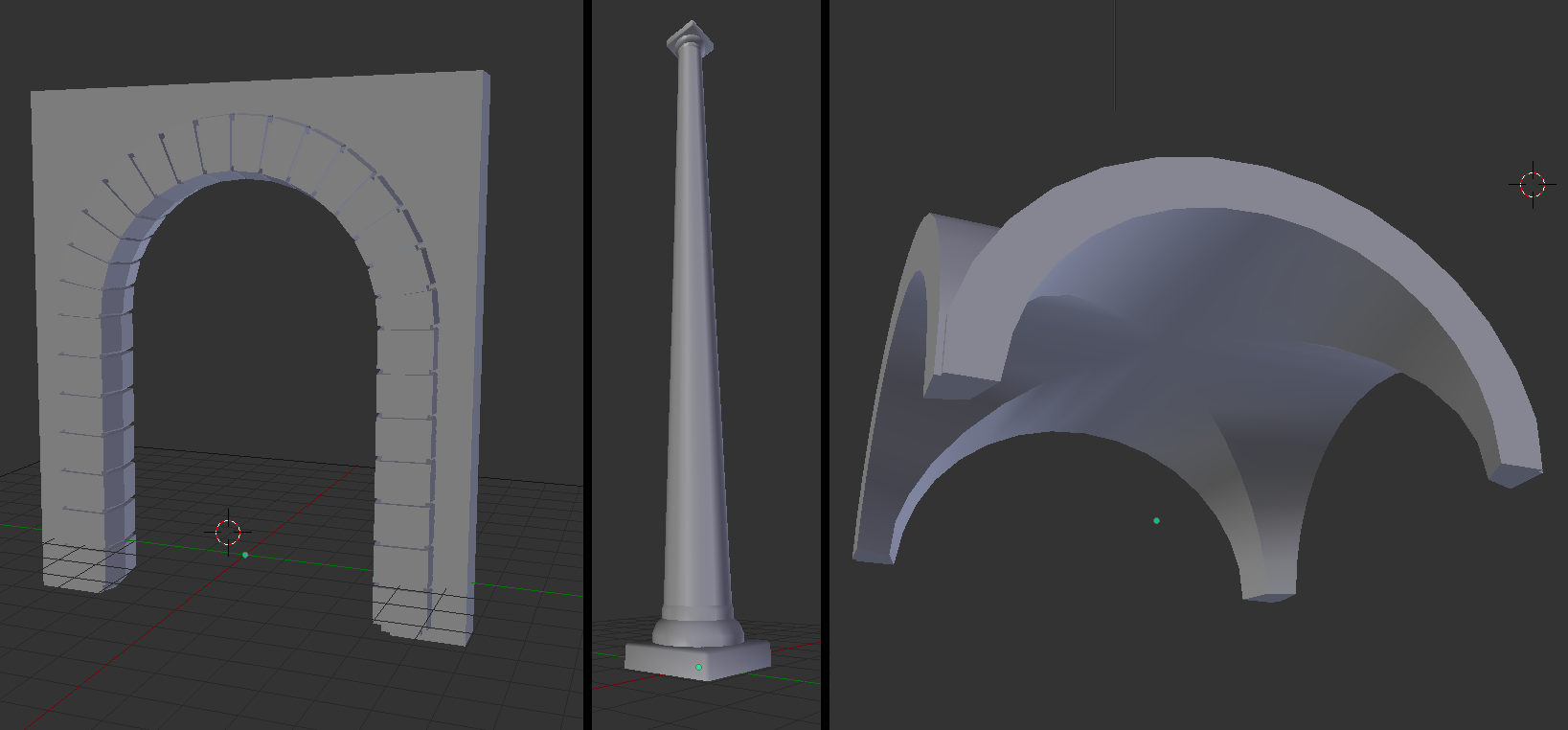 You'll get to fight in the Throne room, the bedroom, the dining room, and the castle walls. This is currently the only level in which you can fall to your death since there are gaps between the different sections of the castle.
Aftermath
What else has changed
Many other little things were improved and fixed. For instance, the UI has now a darker background so you can actually see what you are doing. The selectors for armor, helm, weapon, and team are now direction based and not just buttons. There are now options to change the AI's equipment and bigger map thumbnails :).
The AI has been noticeably improved, it now tries to attack only when it is close enough with a probability of miscalculating the correct attack distance (which changes base on its skill), it also tries to charge and strike whenever it dodges an opponent's attack.
The skirmish gamemodes' spawn logic has changed, it now randomly chooses between 5 spawn locations within a single map, which makes this mode a lot more dynamic.
Your feedback is crucial!
The new levels are of course still in open development, and It is so important for me to receive feedback and suggestions, so if you feel like trying stuff out and have something to say, you can hit me up in any of the channels listed below.

I hope you enjoy the new release! :)


'Till Next time,
Johnny Dale Lonack
You can follow the game here:
Website: Johnnylonack.wixsite.com
Discord: Discord.gg
Facebook: Facebook.com
Twitter: Twitter.com
Instagram: Instagram.com
IndieDB: Indiedb.com
Itch.io Johnnydale.itch.io