Gold Runner is now available to download for free on the Google Play Store for all Android Devices!
On top of this, a pro version is available for the price of 50P, which removes all advertisements.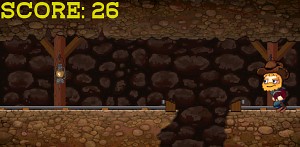 Gold Runner is an endless running game based on the Wild West ages. Whilst searching for gold, our Prospector has hit water!Escape the mine before he drowns!Avoid holes to survive through this runner with a twist.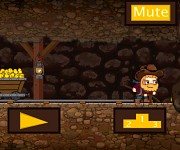 We also have offline and online leader boards that allow you to play against your friends! The Google Leaderboards are public allowing you to see everyone's progress!
How many endless running games do you know that run to the left? Ours does! Whilst this may be seen as an attempt at just being different, it's also a very confusing aspect! Changing the norm and making your brain think differently as it reads the screen in the opposite way to which you would normally expect! Making a somewhat easy task quite frustrating and challenging! Good luck.
Also why not visit our website? Which will give you all our social networking details!
Greenlight Games
Download via our IndieDB page or from the following link:
Google Play Store

Lastly, iOS users don't worry! We haven't forgotten about you..
We intend on releasing Gold Runner to the App Store over the next few weeks, as well as Facebook integration.
Thank you for reading.