The next update for Enola will be big. It will, again, offer some changes on the visuals (including a new environment for The Island, as you may already know), but it will also include a new level, sounds, some music, and voices (keeping fingers crossed for the voices).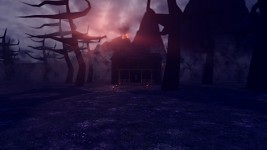 It should be ready sometime in September, and the changes that apply will make it to the demo as well. I'm very excited about this update because it will give an even broader image of the game we're making.
So far I've been funding the game with my own money (meaning now I'm kinda broke) and selling the alpha of the game has been raising some income to continue the development of the game but unfortunately that's no longer the case. Everyone can tell you games cost money to be made (which is true), and I've managed to keep the development costs really low as pretty much everyone working on the game is working for free, during their free time (I'm the only one working full time, thus I don't have a full or part time job). This can be a good thing for keeping costs down, but not a good thing when a certain element for the game needs to be done and nobody has the time to do it because they either have jobs/studies and I can't do it myself because I'm working on a different part of the game.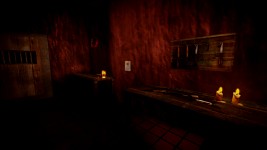 So, the scenario I just described made me think of different ways to raise money, and one of them is a Kickstarter. The plan is to use the money to hire 1 or 2 dudes full time so the game moves forward more smoothly, paying bills (mostly electricity because Enola is being born and raised in a relative's 6 square meter room, heh), and hiring some voice talent. No "help me get a booth at PAX" or something here, because the top priority here is to finish the game, not attend an event. I'm still going over the numbers so I can't tell what the goal for the KS will be.
So here's what I wanted to ask. I like physical rewards as much as the next guy, because I like souvenirs and I also remember how cool it was to unbox a game and get all sorts of goodies. There's also the fact I like "special editions," so I was wondering what kind of rewards you think would be cool. I have thought of the usual t-shirts, signed posters, signed physical copies of the game and OST. What else do you think would be cool? I was thinking an art book but I haven't checked the book printing places here in this country (and to be honest there aren't tons and tons of sketches so the book would be really thin). Someone gave me the idea of a physical greeting card, and the idea sounds cool.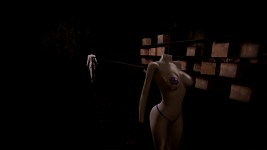 Besides the physical rewards, I was thinking of interesting rewards like having your name and photograph in the game, or even using your name for one of the characters (one of the characters doesn't have a name right now, and he's only referenced to as "Dear Boss" much like that famous letter from Jack The Ripper). On Facebook someone told me something like "get a dinner with the team" (I'd gather all the people working on the game for that) could be cool as well, but I'm thinking if someone's coming to El Salvador it only makes sense to take that person and try all sorts of salvadoran food and not going for that steak which will probably not be any different from the steak you get at home (I mean, you don't travel around the globe to eat the same food you eat at home). So I was thinking a cool twist for that "dinner with the devs" rewards could be something like "we take you out to different cool places in our country for one week" or something like that.
And that's it. Leave your comments below, and if you have any questions, also post them below.