The bigger they are, the harder they hit.
Vehicles come in all shapes, sizes, densities, and are integral for most army compositions. At the top of the food chain, you're going to find super heavy vehicles types slugging it out with anything within their grasp. These vehicles are not featured in every faction. Common traits for super heavy vehicles is that they are slow, have a lot of health, and pack a serious punch. Due to these factors, they are very cost effective in direct battle. There is a trend of damage types lowering in effectiveness when used against increasingly heavier vehicle body types.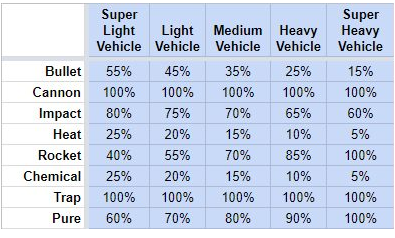 Vehicle body types and how they react to damage types against them.
Try to estimate the proper amount of your heaviest vehicle to a field. This decision should be made based on intelligence on your enemy. While more of your heaviest units generally means you bring more health and firepower to the table, it also means your army's response time may be more limited. Faster units can run circles around slow units, strike their rear end for bonus damage, or circumvent your fighting force entirely to strike a sensitive target. Furthermore, artillery has an easier time hitting slower targets to soften up these particular combat assets.
To really get your big and heavy units to shine, you want to force engagements where your opponent takes you head on and your cost-effective units do the heavy lifting in a kind of slug-fest battle. Back your opponent up against a wall or force an engagement around key targets so they must fight you head on. Bully them with superior armor and firepower. In this position, the usefulness of their speed is diminished. Keep faster units that can prevent flanks on hand so your super heavy vehicles can bully properly.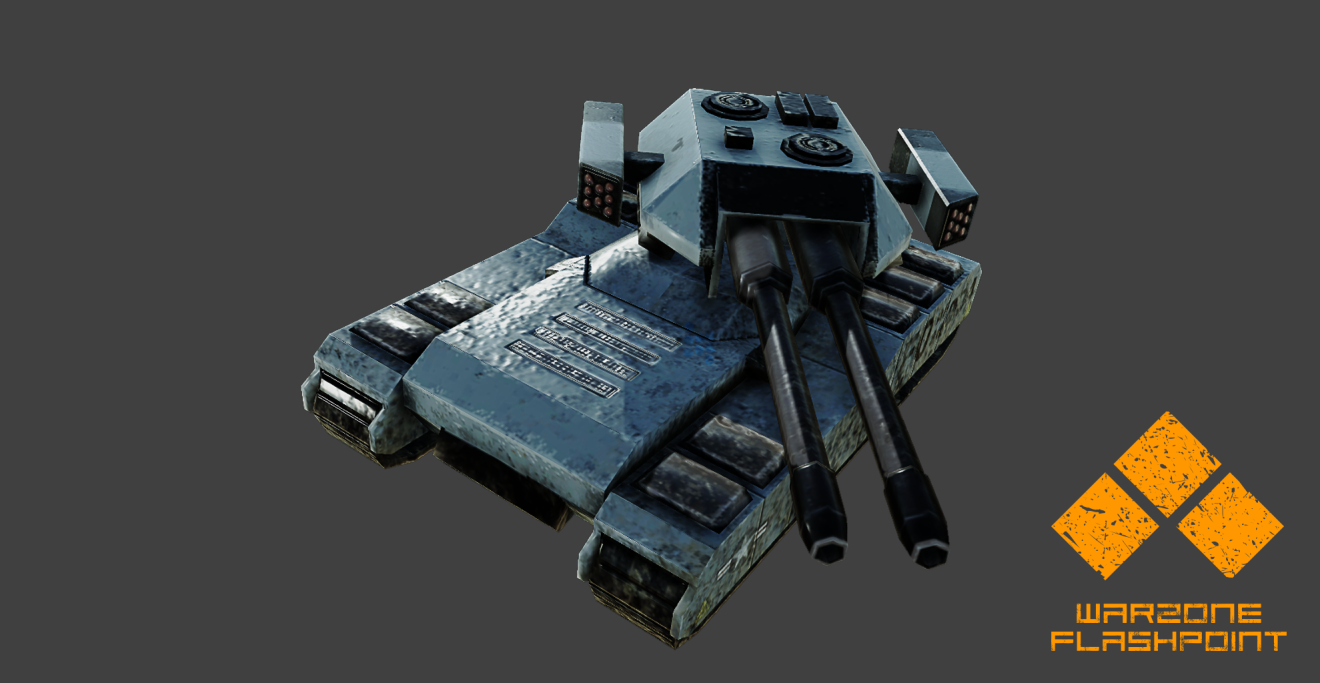 The Goliath, a bully.
Vehicles that fall in this category create points of interest in combat. While not as micro-friendly due to their slow and methodical nature, they create anchor points for friendly units and are capable of very cost effective engagements. To counter them, deploy flanking maneuvers, soften them with artillery, or go around them to strike another target entirely.