Hey there! This time we will try to skip the usual apologies. If you want you can go back to one of our previous posts and read those there again! Instead of looking to the past, let us look at the present and the future.
As a little overview of where the game stands, we present all of the points from our Roadmap after the alpha testing, and whether we implemented those already. Additionally, we have added even more features that you can also find in the list below.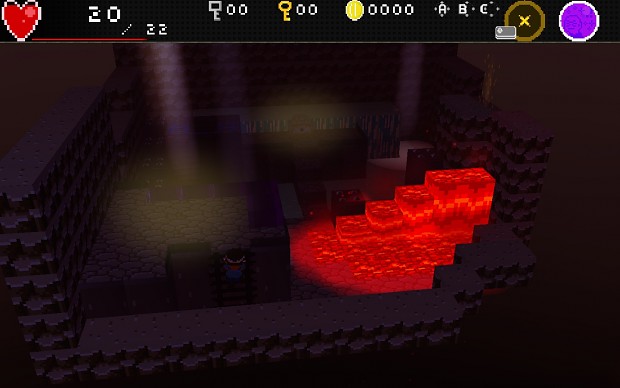 Implemented features
New Journey Types –
We have added Verification, Destiny and Invitation journeys. Verification journeys will send you to dungeons that have not been verified yet - the loot you will find here is much better than in normal journeys (and you will verify it in the process). Destiny journeys allow the player to experience the story quests of Dungeon Deities. Finally, friends can leave you a message to invite you into their dungeons.
Status ailments Dungeon explorers will now experience status ailments when fighting enemies that cast elemental attacks. You can be set on fire or get confused during a battle.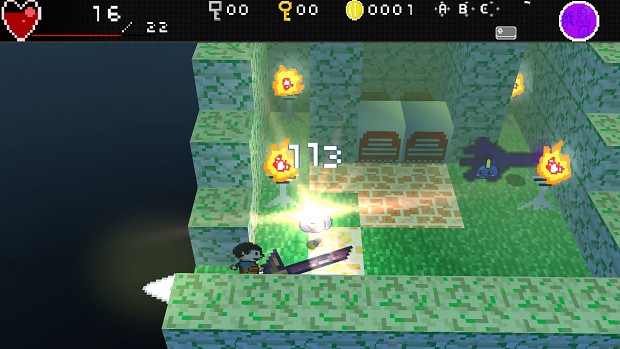 Dungeon Decoration – A complete new class of parts you can now add to your dungeons! Decoration elements can be placed like items, but do not serve a specific purpose. They just make your dungeons that much prettier.
Signs – Add signs to your dungeon with custom text on them. Tell stories with your dungeons, or give your rooms some unique flair.
Konyak – Experience a strange smell? The shop got more expensive? Or do you find yourself weaker than usual? You may have been cursed by another player with the help of the resident witch of Violet Land: Konyak!
Curses make your adventures unpredictable, and are just a cool way of getting back at the player who stole your favorite orb.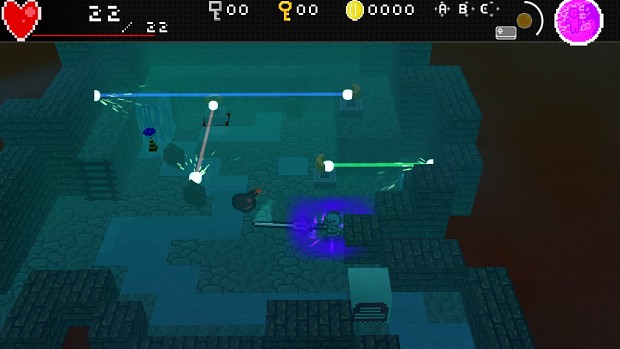 But wait - there's more! These features are not (fully) implemented yet, but will make it to the final version of the game:
Foe List – People who steal orbs from you, curse you or steal gear from you can be added to your foe list. These players can then be chosen as a target to be cursed or stolen from. Revenge! It keeps Violet Land's economy going.
Minimum levels to use specific features or content
Quests – Some dungeons you will traverse will be part of quests that tell you a little story and give extra XP and items for completion. These might get postponed to a later version.
As you can see, there's quite a lot of features! And those aren't even all we've implemented.
From now on we will try to keep you up to date with monthly IndieDB posts. Once we can estimate the time scale on when we want to start a beta test, we will inform you in these posts and on twitter. Additionally those of you who signed up on our mailing list for beta test invitations we'll get information on how to join. Feel free to join the mailing list to be part of this club of amazing people!
As always, any feedback or comments you have are much appreciated! We look forward to them!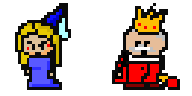 Want us to notify you once we start the next public testing session?
Subscribe to our one-time-newsletter at www.dungeondeities.com - or watch us on IndieDB or Twitter for the news!