We're rushing more than ever for the last things to do before the alpha release of our Doctor Who Game. We will be able to bring you all the six audio themes we've chosen for the game, they are still at a very experimental stage, but we will hope this will be enough for the alpha.
Since it's long and complicated to include sounds in flash, (because of the player who can change the volume controls), we won't be able to get all the sounds in time. But the main ones will be integrated, like tardis sounds. Or Gallifrey explosion, as well many of the basic HUD ones.
In the meantime, a sneak peek of some older doctors :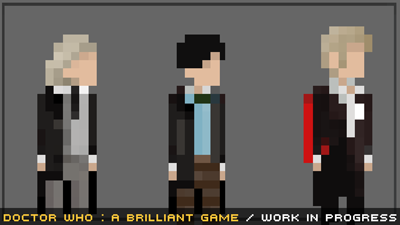 Only one mini-game remains on our schedule, it's about some red button in a desert farm, an important scene which was finally implemented whereas some cuts are still needed in the game.
On a last teasing breath, here is a scene that you might only expect in the final version (well not finished here, but we're still rushing for the alpha last time I checked..) :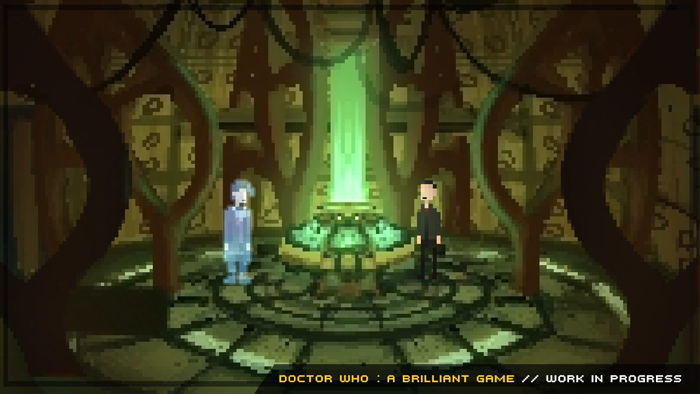 As a final word, we will do our best to bring you the alpha on Monday, expect it for a release around 6:00PM (in France). We aren't really used to publish on newgrounds, so we can't really now if it's gonna work in time.