News broke today about Diablo 3's brand new player controlled economy allowing players to sell their hard earned loot for gold and cash. This means a few things for players, the first is that there will be no "offline". The entire game will require an active internet connection to make sure that players are not gaming the system, and unfortunately this also means the death of modding for the IP.
Blizzard_FAQ wrote: For a variety of gameplay and security reasons, we will not be supporting bots or mods in Diablo III, and they'll be expressly prohibited by our terms of use for the game.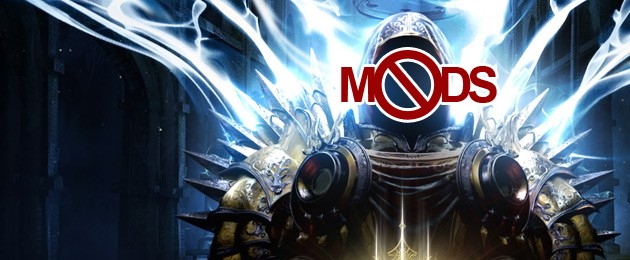 Expressly prohibited, not just unsupported but illegal by the Diablo 3 ToS. A sad day considering how big and active the Diablo 2 modding community still is. Will we still see new mods and updates for Diablo 2 in-spite of this announcement or will the players merge over to the game similar to the Left 4 Dead and Left 4 Dead 2 modding scene?
Source: Pcgamer.com
I suppose it is good news for indie developers, with top indie games like Minecraft, Mount & Blade, Amnesia and most others, really focusing on their modding tools. Will be great to see awesome mods continue to come from the community for those games.