Deadbuild 1.0.0 is here!
(Or has been a week now,I have been pretty busy with a school right now.)
You can download it from the download section.
I made this so if anyone ever tries it, could tell me what he / she thinks about it.
Is something too unbalanced, what you would like to see more, less? Is there some bugs?
So please if you test it tell me what you think about it, pros and cons.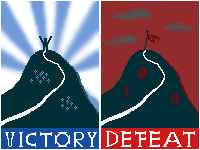 You decide the outcome.
What has changed from the latest video:
I have added a menu, options and tutorial for better testing experience
and some minor tweaks. Like updated particle engine and fixed some bugs.
I have already made some progress on new features what is not included in the 1.0.0 build.
And they are called heroes.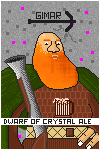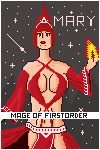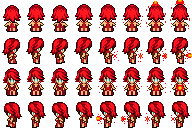 The fearsome heroes (WIP).
Heroes will be the other attacking unit besides with towers.
You will need to micro your heroes at night if you want to get the best use of them.
Heroes will also have some special effects to your towns economy, or technologies.
(And maybe I'll add a experiece bar to heroes, not sure yet).
Next featrues I'll be adding on:
-Heroes...
-Bosses.
-Save / Load.
-More and different enemies,maps,towers,technologies.
-Balance.
Thanks for reading!