Be warned, this is very picture(content) heavy:
First off, I would like to make it clear about our new plans. The PSP version of conscript will not
be the same as the PC version, it will not have all of the enemies,features, and levels of the pc
version. In fact, it will be using quake mdl and the quake C code. It will have psp-exclusive
survival and coop maps, smart bots, and a bunch of multiplayer game modes. It will be named
conscript:survival or something, name still pending.
The PC version is now using a nearly-build from scratch engine developed by kieron, it is similar
to how goldsrc runs, infact you can even run half life 1 as a mod off of it, very impressive. You
can see some of these features in the video below. A few to name are hl1 mdl, half-life 2 like water
shaders, most hl1 entities coded in by-hand, an awesome particle system, and much more. We have upped
our limits, instead of the max being 1000 tris, we are going for 3000 tris, animations will be much
longer, idle animations, etc., less limitations for all.
Anything Half-life 1 or Half-life 2 content you see is temporary. All entities, weapons, etc. are coded by kieron.
We are moving away from using any beta content, many sounds have been remade, models, etc.
The only thing we may still use are a few heavily edited WC maps, but even those will be very limited in number.
Juniez has switched from mapping to modeling and texturing, and he has been doing a great job of it!
We have the OICW and the Spas 12 remade, with more soon to come. All of the v_models will be remade
in time. Both models are mirrored in-game. We are trying to keep the weapon models under 1.5k tris, minus the hands.
The new OICW(ignore the right image, 512 will be used):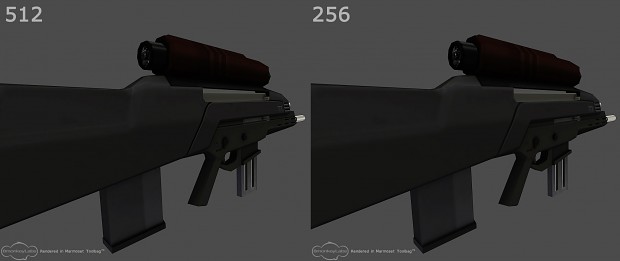 The new spas12: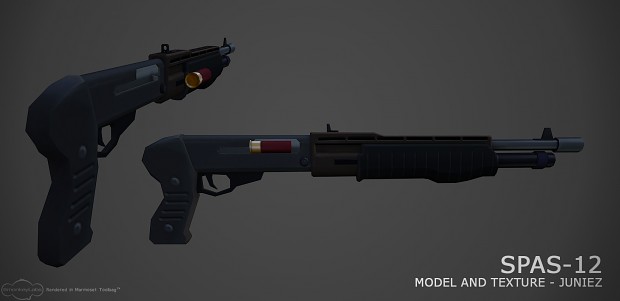 New hand model by colossal dragon: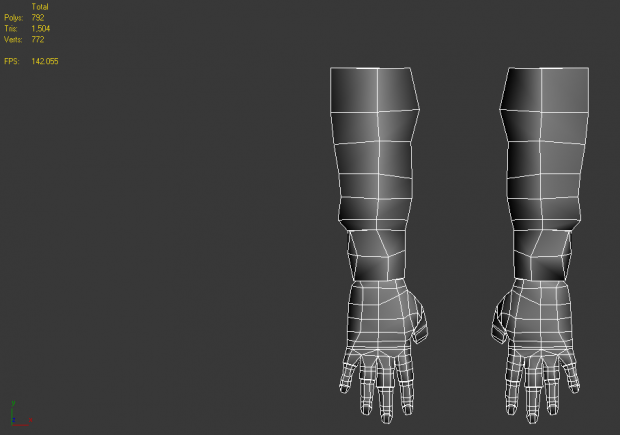 New Sniper model by yams,WIP(will have scope ofc):
We also have lower poly models for the psp survival made, by orange_tomato:
Our mapper instant mix made a new DM map named velocity, a Rapid-core reimagining for the fans of the original half life map:
We are looking for the following:
1.mappers-can work with hammer 3.5, we have support for most hl1 entities.
2.modelers- can make character models, enemies, etc.
3.C++ coders, can work with visual studio 6
4.Animators- Can animate character models, with animation blending(think hl1 player model)
5.Texture artists- ability to make character/map textures.
Hope you enjoyed the update, we will be having much more updates and gameplay videos soon for you guys.