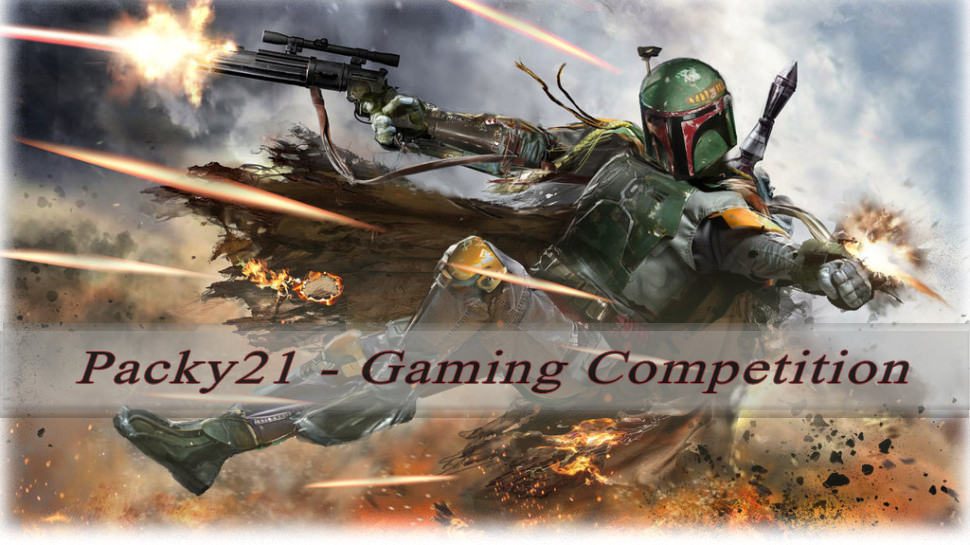 Games competition hosted by Packy21
Alright so i wanted to give away the company of heroes collection
Hey guys, Packy here,
For many months i have enjoyed Kark-Jocke's competitions and i think he is an awesome guy for doing this. I knew that I would eventually do this so now, the time has come to host my own competition. I have chosen to give away the Company Of Heroes complete pack. It contains the original game, and both expansions: "Tales of Valor" and "Opposing Fronts".
In Company of Heroes players relive the second world war from a birds-eye perspective as a commander. They fight alongside two factions: America and Nazi-Germany, both with unique playing styles and tech trees. The goals of the game can differ from capturing all strategic points on the map, gaining control of the central control points and holding them untill victory is achieved, or just straight-up death and annihilation. Blowing up enemy tanks, mowing down infantry, calling in air support or artillery strikes, defending a position from an onslaught of enemies, it's all in this game and much more. in the two expansions players also unlock the german Panzer Elite Faction, or the forcess from the Brittish Army, both bringing in new and unique playstiles, tech trees, units etc.
I think that COH is a great gaming franchise well worth your time. i enjoyed quite some hours in it already and will have a lot more in the future.
"But Packy," i hear you thinking. "How do you win this game? what is standing between me and one of the greatest WW2 RTS games ever?" well my friend, it is these three questions! Since i am more a man of challenge, i do not intend to make them easy for you >:D. unless you know some things about ww2 you will have to google search. The game will be given as a steam key to the winner after the winner of the contest have been selected!
---
Answer these questions to win the Gaming Contest
The churchill Ark MK. II was an experimental tank design. what was its purpose?
What is generally seen as the turning point in word war 2 in the pacific theater?
After Operation: Market Garden, the idiom "a bridge too far" came into use in multiple languages. what does this mean and what does it have to do with market garden?
ALL AWNSERS MUST COME IN A PRIVATE MESSAGE! One winner will be selected. The competition will close saturday, the 28th of may, at 19:00 hours
I wish you all good luck. the competition will end one week after going live! Act quickly!