Hey people who like indie games (or else you probably wouldn't be reading this), I'm Figro (Eric), EpicToast's lead graphics designer, and I'm here to announce that EpicToast Interactive's first game "Can You Survive" has made a huge leap in development, that is because we have finished most of our core game-play mechanics!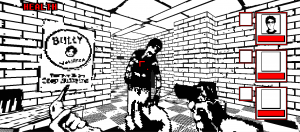 (picture, because everything is better with pictures)
Triumph - That's right, after the long hard .... (stop giggling...) road of trying to establish our core game-play mechanics with the limited resources of only one programmer (his name is Ethan, please clap for him and say out loud "good job Ethan" ... I know your not doing it... cant fool me...) , we have finally reached the point where we can safely say that the game is "playable" (barely).
Design - Now that we have our game-play mechanics to mess around with, its time to get our hands dirty and start molding the weak defenseless fetus of a game that it is right now into a man.... with a beard... (metaphorically of course... software cant have facial hair), we will try our best to make sure our game is meant for the player, supplying them with everything they need to beat this game and hopefully get a kick out of it, while at the same time appeasing the very heart and soul of CanYouSurvive... to make them suffer! Wahahaha... *cough cough*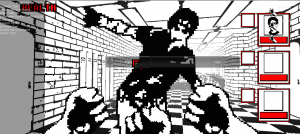 (more pretty pictures, this one is a zombie)
The Beta - Now, after reading those exciting announcements your probably thinking "Hey... when am I going to get to play that amazing game that I know very little about" , kidding, your most likely thinking "...why does your character have three arms?" But seriously, there will be a Beta release, and it will be awsomenessness...ness.... and it might be sometime this month, we don't know for sure yet how long it will take to design enough content to feed the masses...
Anyway, I hope you guys are excited, for more information about what this game is, visit our main page here Indiedb.com