This is the first entry in this blog and it's about the minesweeper - some people hate it, others - love it.
Why people don't play minesweeper? Probably because it's boring? The idea of our game is to unite people in solving logic task in classic minesweeper.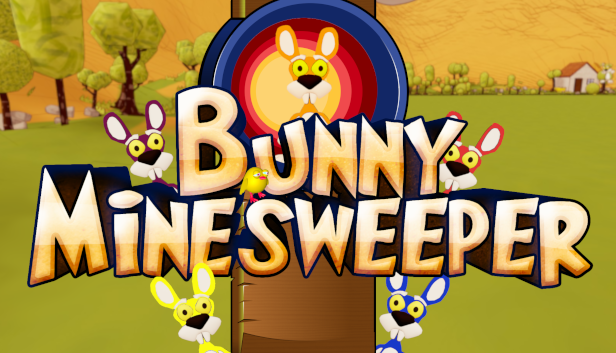 It is not solo experience anymore, It's cooperetive game where you can gather your friends (up to 4) and win together or loose together. And this is not a flat 2D picture it's full 3d environment which you can explore (play mini-football or find some hidden places, or just kick chckens).
It's not about minesweeper it's about challenging your friendship and your mind if you accept the invitation.
How we came to it?
It's simple: we like minesweeper and we like 3d games and we like games from third-person and we like puzzles. Why not to combine it all in one game?
Here it is!
What's new?
Bunny Minesweeper have 2 game modes: classic and crazy.
Classic mode offers 3 classic types of difficulties which you could see in traditional minesweeper
Crazy mode offers 3 crazy types of difficulties - the biggestfield is 60x60, that is 3600 cells and 396 bombs - and we really tested it and it's damn hard to win in party!!!
You can play solo if you want to - there are 3 matchmaking opportunities: solo, random and friends.
As the game is only in steam - the friends matchmaking is your steam friends.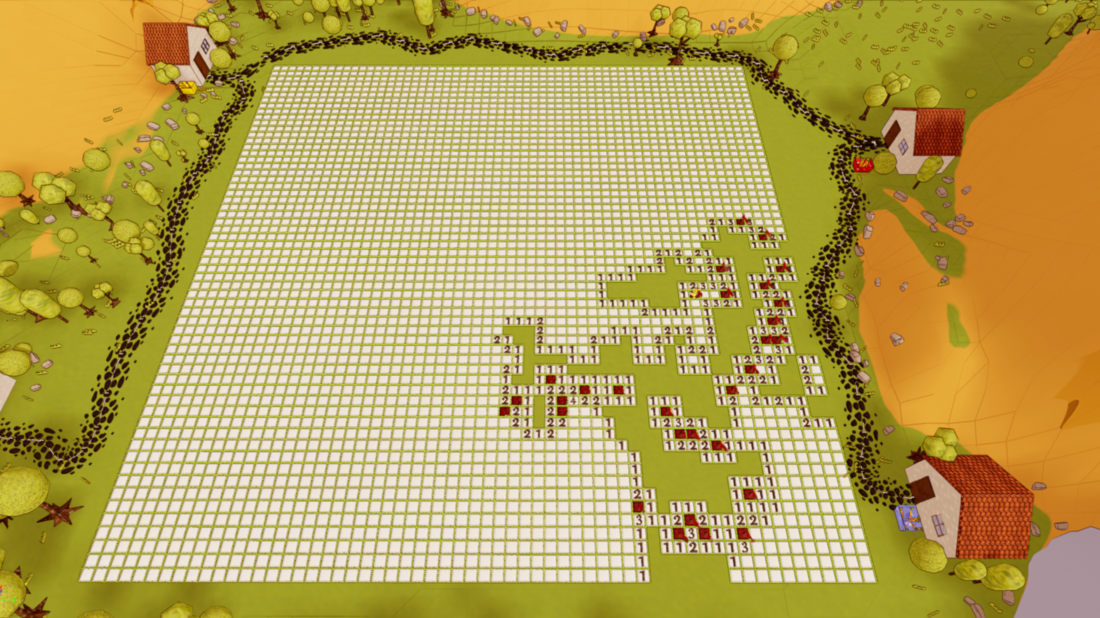 Mini-football?
And why not? It will help to rest from the main task and have some fun with friends. BTW you can play football not with the ball but with your friends to get more scores - just kick them into the gate!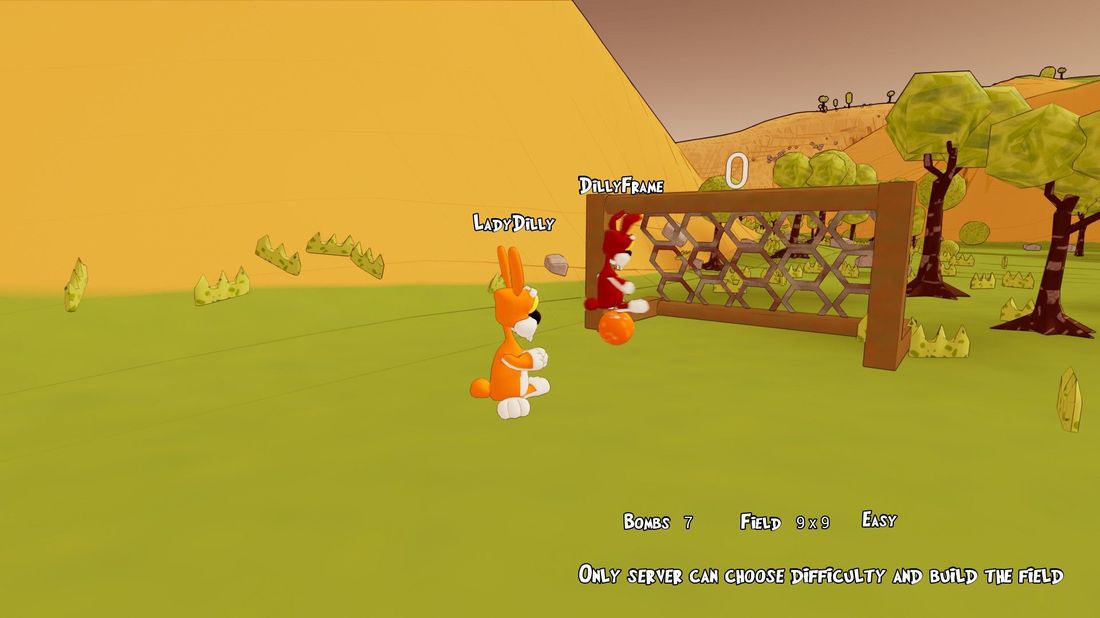 Statistics and Leaderboard
At the end of the match you will see some statistics of the match - how many cells each player opened and how many flags they put.
There is also a Leaderboard - separate for solo and coop modes for each difficulty - the faster you complete the game the higher your position will be.
Customization
For now you can change the color of your bunny before joining any game (in the menu). This color serve to identify the flags you put, so at the end of the match before building another field, everyone can analize where and who is responsible for the defeat.
Future plans of customization are huge - from some parts of clothes (like hat or gloves) to full unique skins. Some of parts you can see in the main menu - those strange dancning bunnies. And - YES! - you can dance in game pressing 4 button.
Why kicking?
The main idea of kicking players is to force them to go away from the cell they could occupied when afk or bother you to play. You can use it in any way you like. It's just a possibility.
Conclusion
So if you love minesweeper you should definitely try this one and if you hate it - well... give minesweeper a chance to change your mind by playing it in 3d enviroment with friends - hard and fun simultaneously!!!