Hi everyone,
2019 has just started and what a better way to start the new year than sharing a new dev diary with our community. Below you will find an overview of the latest few updates.
New area, boss, enemies
New area called Dungeon has been added into the game. It's full of creepy enemies hiding in the darkness. It should be explored very carefully, because the danger might come from any side unexpectedly. It has 5 new enemies with various attack capabilities including one static enemy: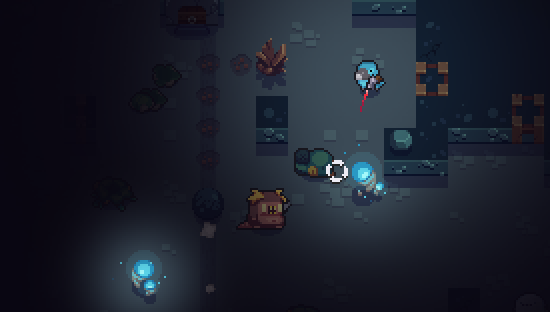 Dungeon area has it's specific objects - boulders. Stepping on the boulder's lane makes it start rolling. Deals touch damage to any character or enemy: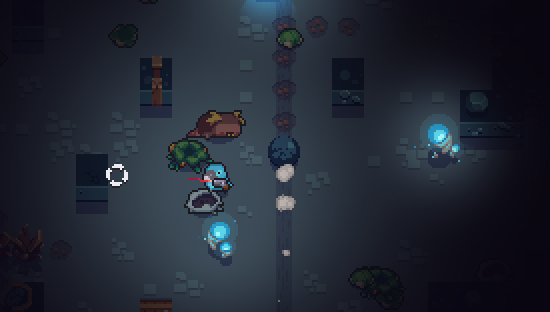 Dungeon boss is called Larva. Most of the time Larva is digging tunnels and hiding deep down under the ground, but as soon as it hears any steps on the ground, protects it's territory and tries to kill any invaders by popping out from the ground or sticking out it's ugly tails spawning Zits.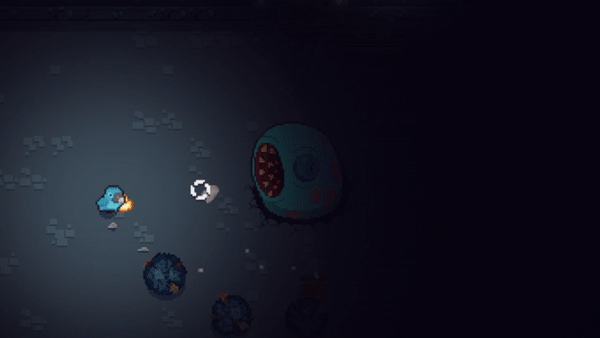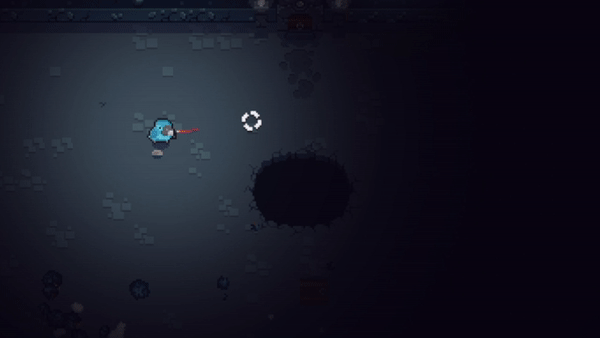 Seeds & Difficulty
Now players can play not only normal runs as before but also seeded runs. Players can enter seed number which will be used when generating levels. Although the same seed entered guarantees the same levels layout, the same amount of enemies, the same type of enemies and even which enemies drop loot - sometimes the outcome of loot dropped will be different. This is because loot drop depends on various things and player actions - for example, if player decides not to pick up any artefact, decides exchange them into items or not and etc.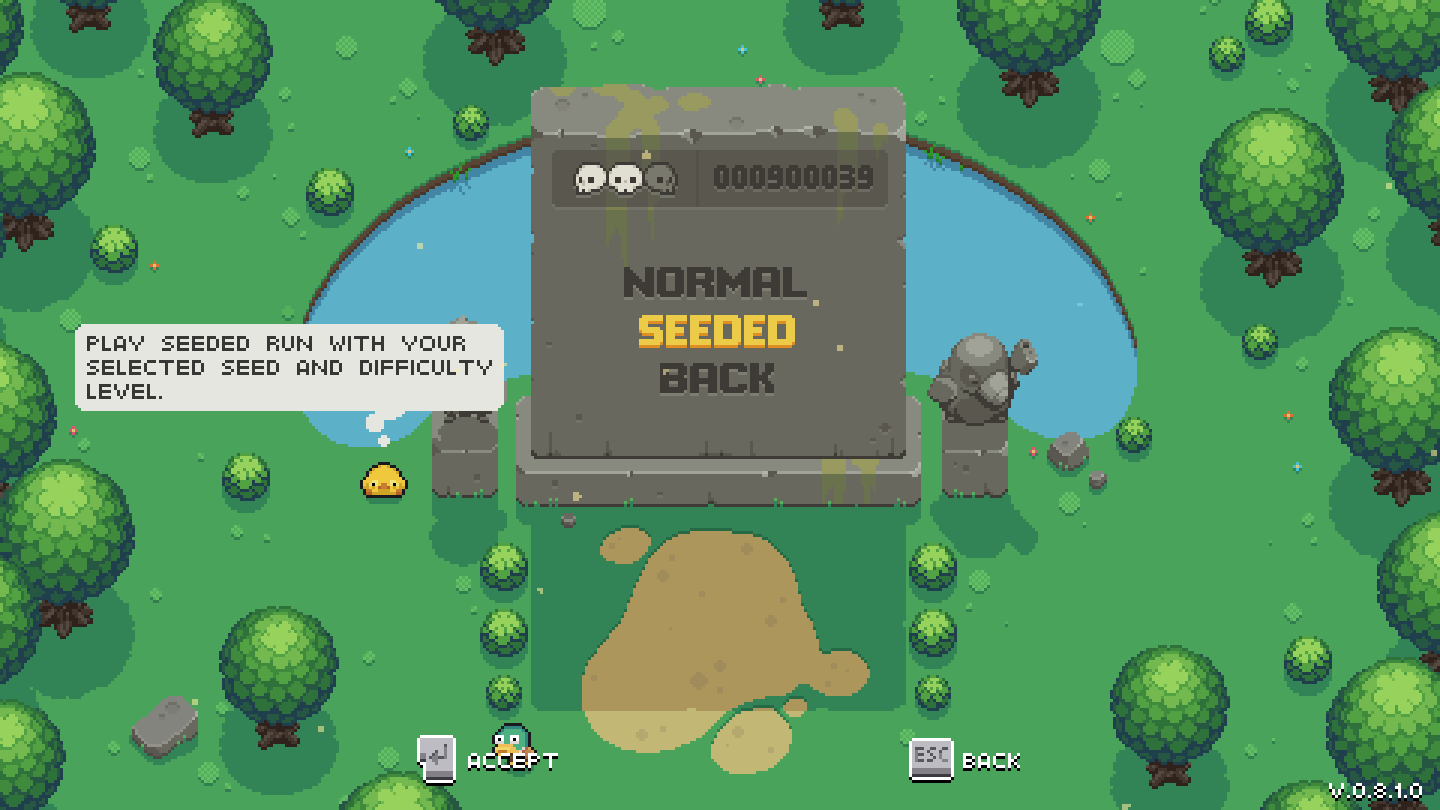 As there are players to whom the game is too easy or too difficult we introduced new feature. Players now will be able to select game difficulty level of their choice. Normal difficulty is the one was usually played before introducing this feature. Easy - enemies have only half HP as in Normal difficulty. Hard - enemies are more aggressive and deal twice as more damage as in Normal mode.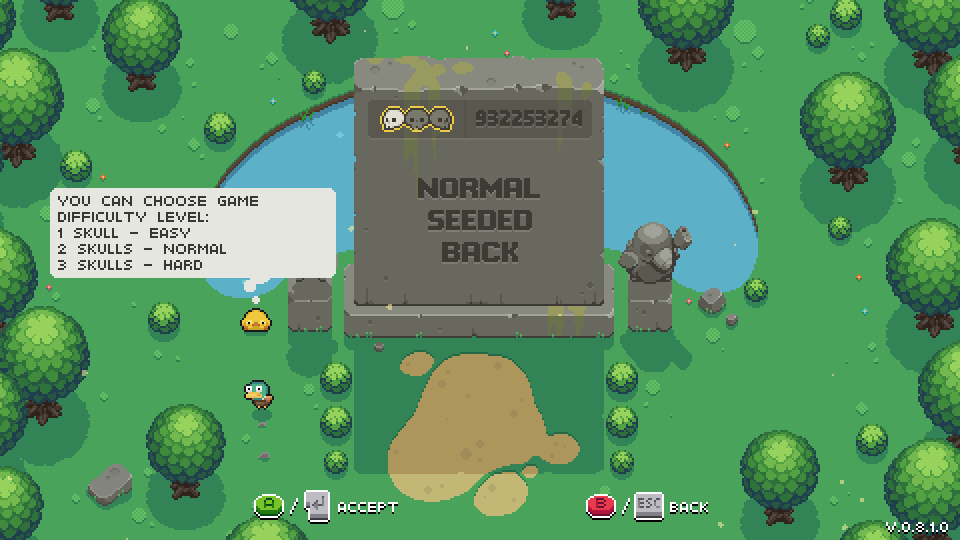 Aim Assist & keyboard keys binding
We want Blazing Beaks to be played and enjoyed by as many people as possible so making some assist features and making controls more convenient was in our to do list as well.
Aim assist feature lets players choose the amount of aim assist helping to aim at enemies. If it's set to 100%, then it will aim at the nearest enemy.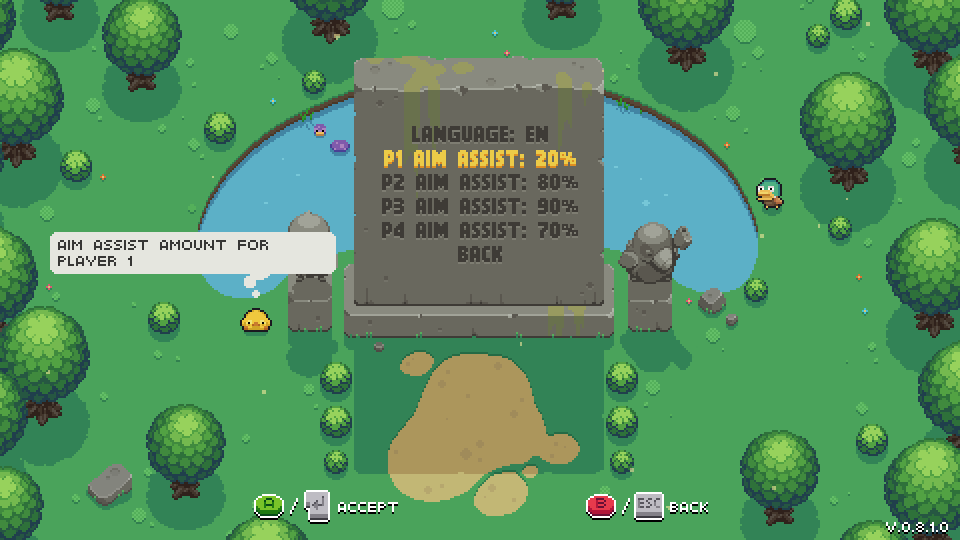 Players now also can bind keyboard keys of their preference to make the controls more convenient.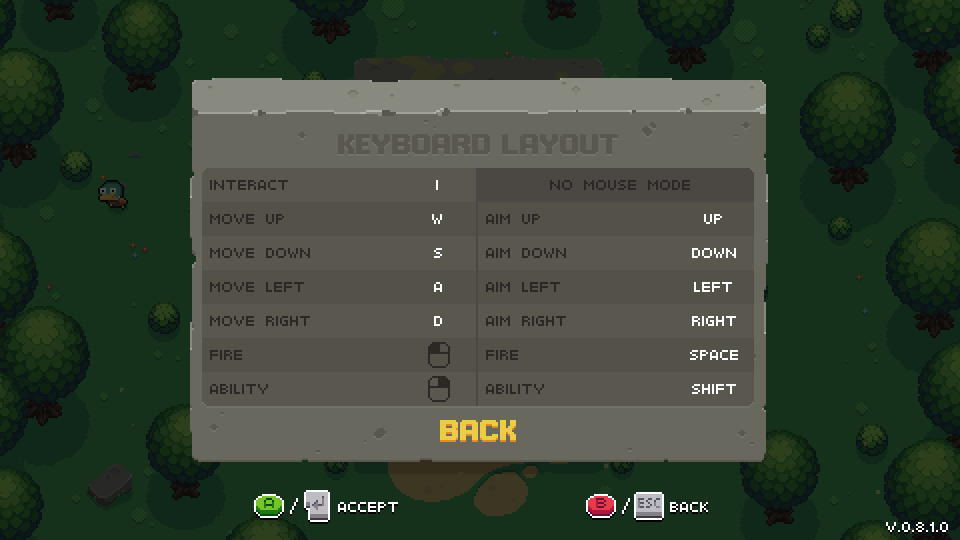 Other
Also we made some bug fixes, balanced a game even more and also in the mean time we've been working on the new area update which is close to finishing. So stay tuned!
Detailed information about each and every update can be found here:
Steamcommunity.com
We constantly keep adding more content and improving the game and are very keen to see how the game will look in the future. And most importantly we want to say a big Thank You for our community for all the support and help. It's the biggest motivation to keep going and making the game that you like and enjoy!
For those who would love to get more information you can check these resources:
Twitter.com
Blazingbeaks.com
If you have any questions or suggestions, feel free to email us at: support@blazingbeaks.com