Kinda cool with the similar green-planet logo thing we got going on!
Anyways, with our IndieGoGo campaign just a day away. The timing of Steam Greenlight couldn't have came at a better time. If you head on over there, you check out what Steam Greenlight is all about.
BIONITE: Origins on Steam Greenlight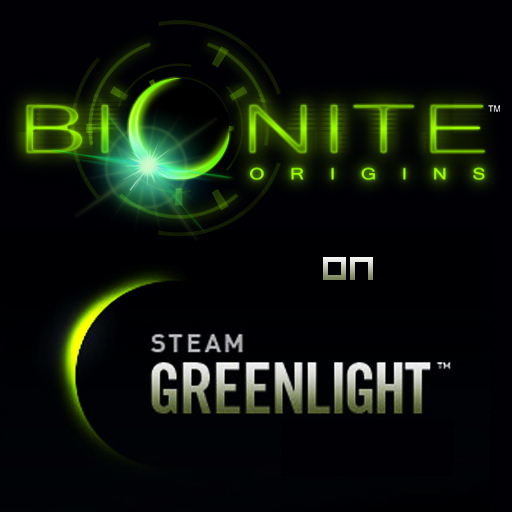 Also, we will be unveiling some plot details about the Story that will be told throughout the Singleplayer missions, when the IndieGoGo campaign launches. We're looking forward to bringing you guys some more cool content soon!