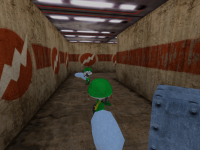 That's right a release, finally! This alpha is early days yet and only contains One Weapon/character/level/gamemode. There are a few bugs that I'm aware of but in general its fairly stable in comparison to most of my previous work. I've included two bots that patrol around the level that fight you when you come into contact with them to give the players more to do in the alpha.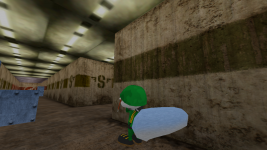 Its been a very long time since I've worked on BFDR or released any news on it. The truth is I've been waiting for the engine that the game is being built on to get a major update to fix the majority of the bugs that come with it. However that update doesn't come out for another Month. So for the past week I've been working day and night to produce this testing Alpha with Deathmatch gameplay. With that said I've created a new development structure which everyone will benefit from.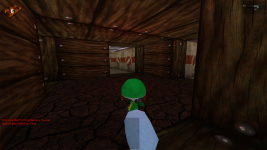 This new structure I use the system Overlord, with Overlord I can set milestones (Alpha 0.1) and tasks to these milestones and once I complete the tasks the milestone will be completed. With this I can easily keep track of what's needs doing and the priority of which it needs to be done. I've also taken on a new overall developer structure, I'm taking the type of Minecraft root where I'd release smaller more frequent updates rather then building up a large single update over time, this allows me to get the feedback I need as well as bug reports. With these I can then fine turn the game to audience and not some idea I have in my head and keep the heart of the game the same or as close as possible to the original game.