Hey there folks,I'm back with another long overdue update on the state of development for Atajrubah. Before I get into update details I'd like to give you a recap of the events of the past month or so.
ATAJRUBAH GREENLIT !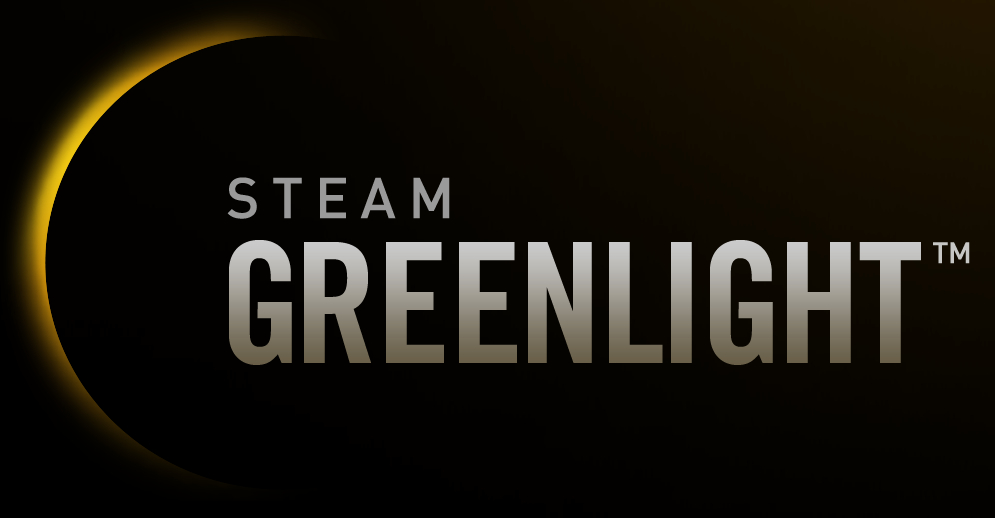 Myself and the team are very happy to announce Atajrubah has been Greenlit!We'd like to take this opportunity to thank you all for your support in helping make this happen.We understand that we still have a lot to prove, that the road ahead is long and will be filled with challenges.We are humbled and grateful for all the support that you have shown us. We hope that you'll stick around as we march on with development.

COMICON

On the 3rd and 4th of April I was fortunate enough to get some space at Comicon Dubai to demo Atajrubah and the Rift.While I didn't take many pictures I certainly had a great time and I'm very grateful to all of those that made the trip to Dubai and stopped by the stand.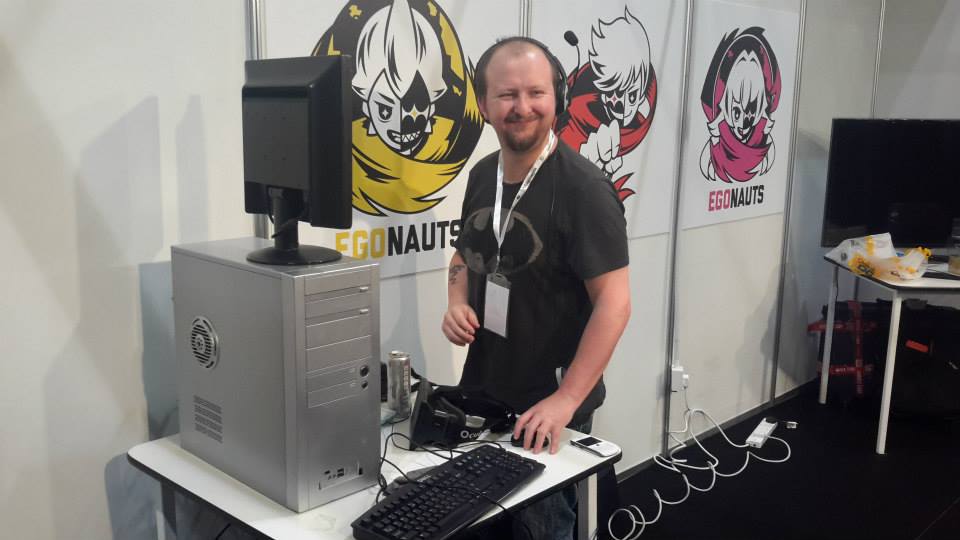 I want to take this opportunity to thank the folks over at AlterEgo, they're an awesome locally based Anime production company who allowed me to share their booth space. You can find more information about these amazing folks at the link below.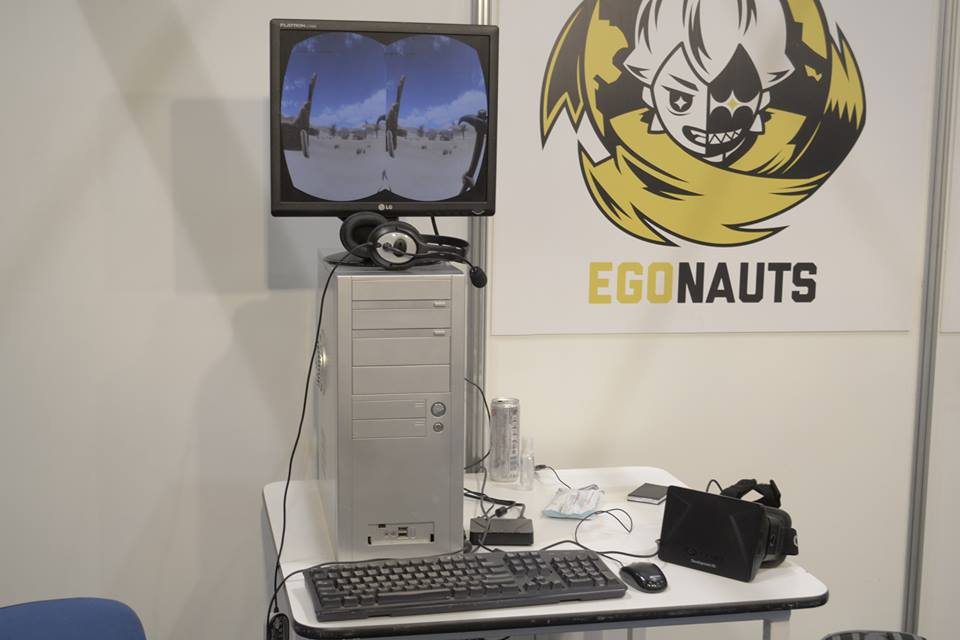 [AlterEgo Productions]
Facebook.com
[Torkaizer] (The first Arab Anime)
Youtube.com
ENGINE UPGRADE

Up until last month Atajrubah was being developed using the Unreal Development Kit or UDK. While the UDK is still a very capable tool-set it has a number of technical limitations that were hindering areas of production.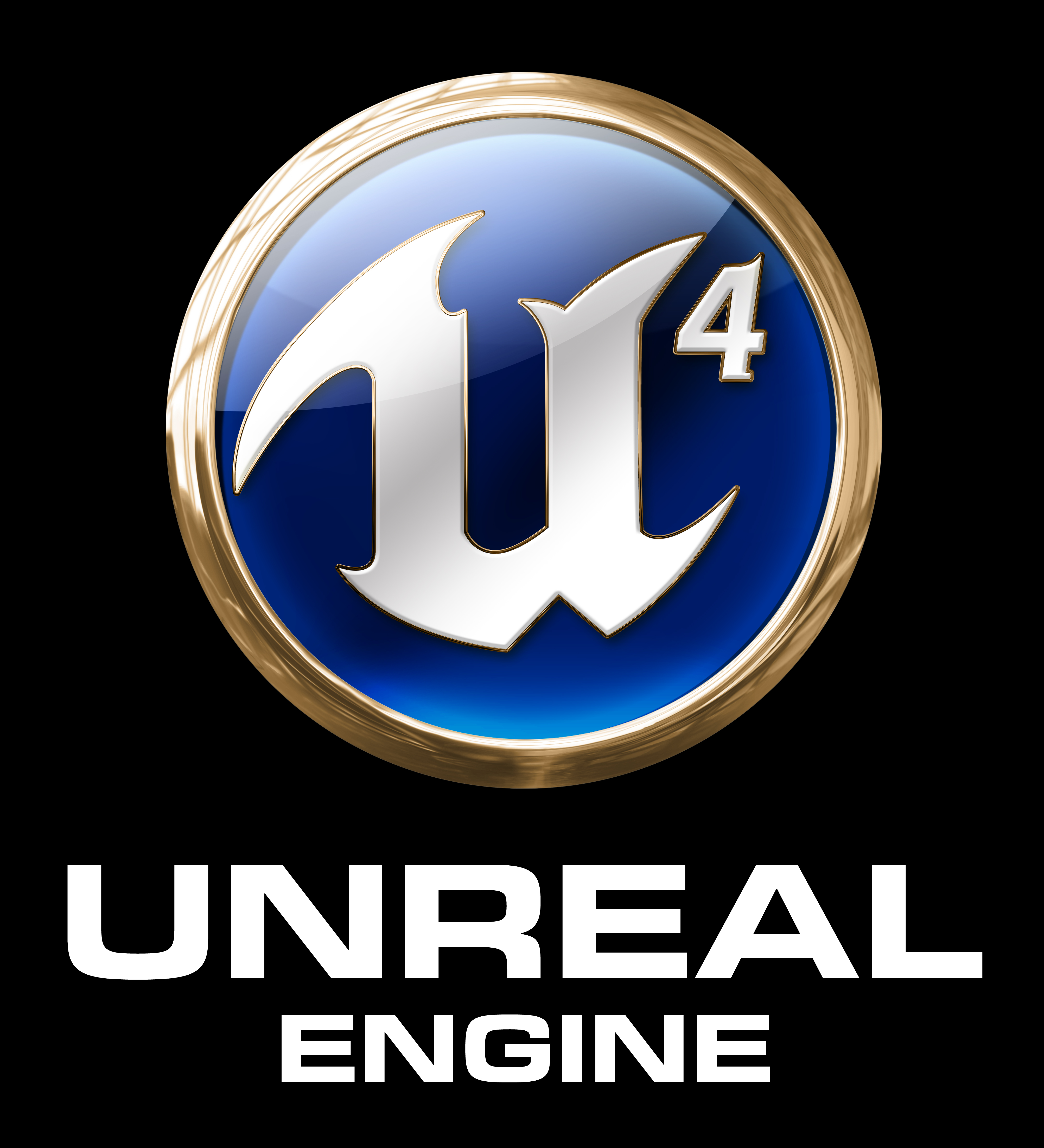 Last month Epic launched the newest iteration of the Unreal Engine with full source code access and many other improvements. I have been considering switching engines for a while and had been in the process of looking into using CryEngine when this news was announced.Due to a number of factors I have decided to switch to Unreal Engine 4 for continued development of Atajrubah.

EARLY IN-ENGINE SCREENSHOTS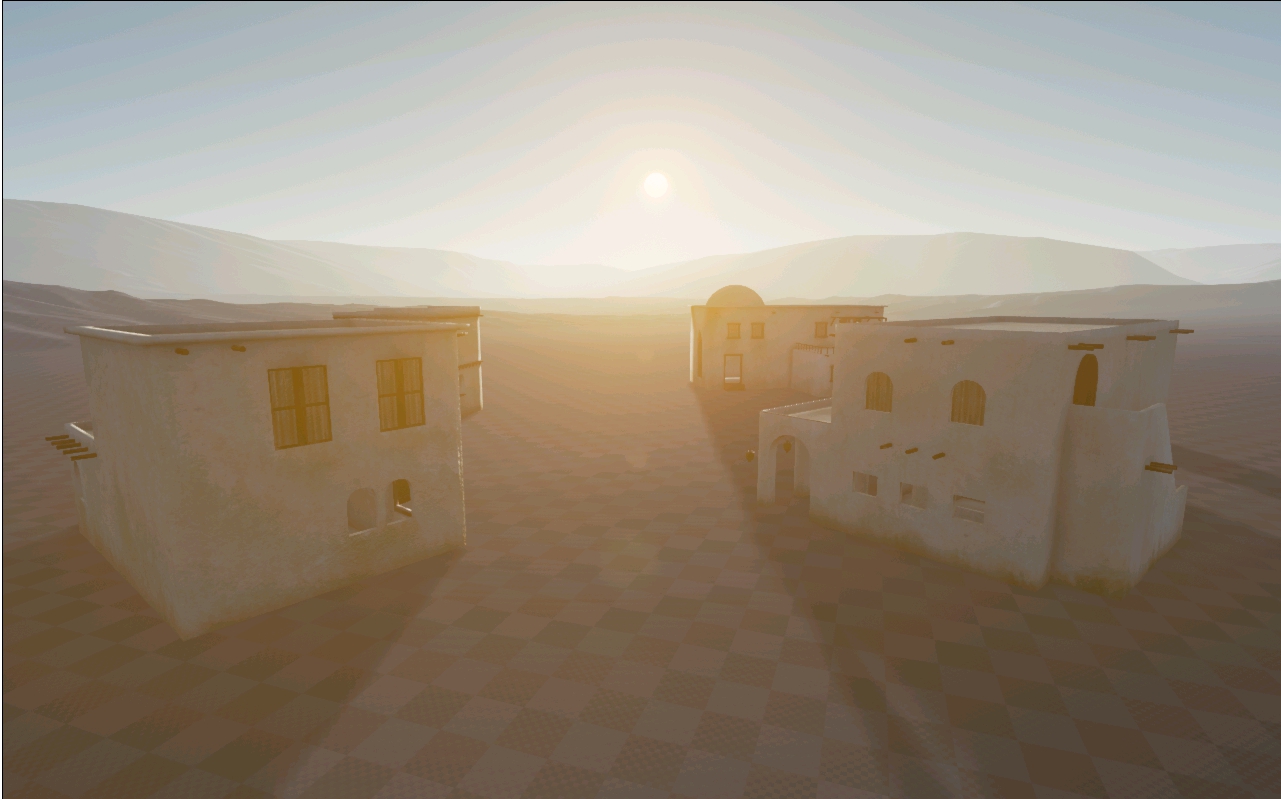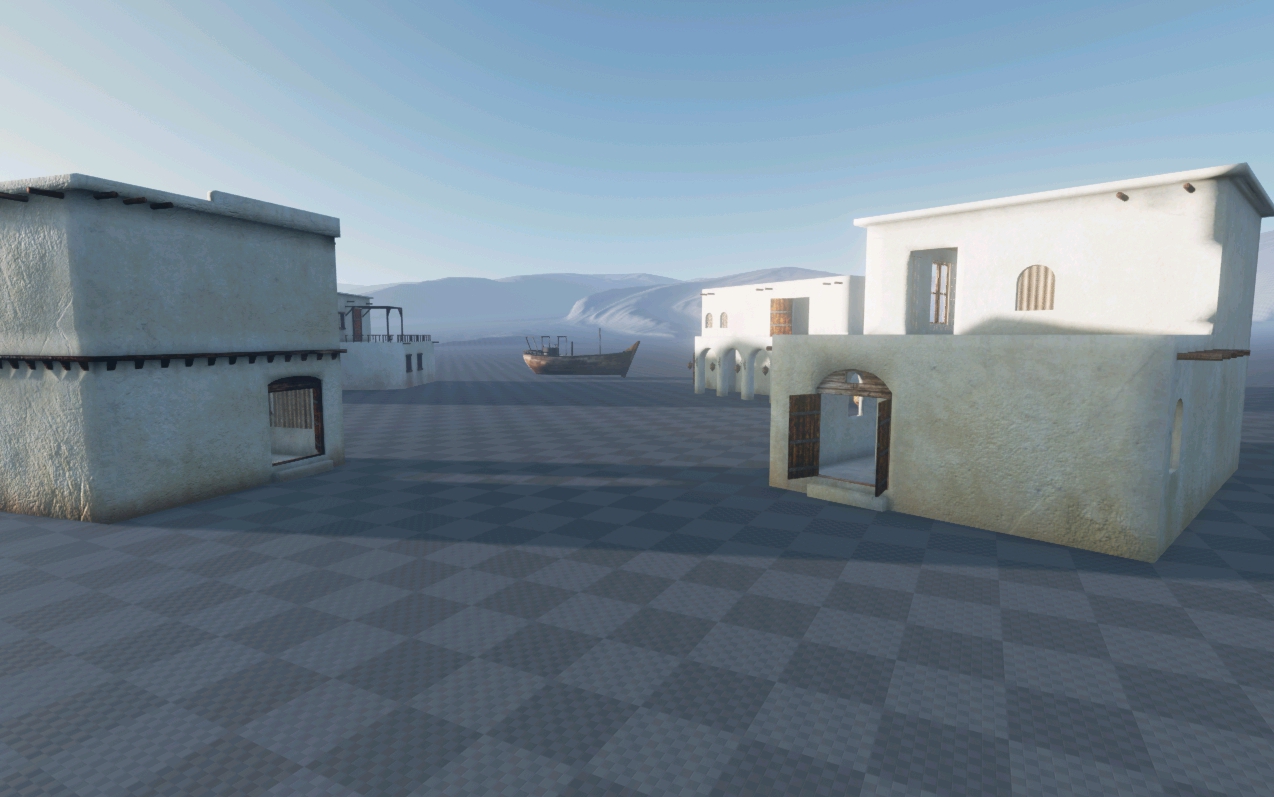 CROSS-PLATFORM AVAILABILITY

In addition to a plethora of graphical improvements the new Engine will also allow me to deploy the game to more platforms than originally planned. I'm excited to announce that Atajrubah will be made available for Windows,Linux/SteamOS and Mac with the possibility of future support for the next generation of Android micro-consoles.
CLOSED BETA ACCESS
So when can you expect to get your hands on a newer build of the game ? Over the coming months myself and the team will be working towards a closed Online Beta, if all is well in the world we should be launching this closed Beta for testing around mid-late August.
EARLY ACCESS
Moving beyond the closed Beta we're hoping to launch Atajrubah through Steam's Early Access program at the end of November. I think its important for the team and myself to state why we're doing this and what our intentions are. When we launch Early Access we hope to have the core gameplay elements in place, we do not intend to be in Early Access for longer than 12 months.

We do not see Early Access as a way to make money off of our game while it is incomplete. It is a support structure that allows us to develop the game in a more sustainable way while gathering valuable feedback from players. We get help funding the continued development of the game, you get a game that is constantly evolving and being polished at a deeply discounted rate and your feedback helps shape the final release. Making your thoughts,ideas and feedback an important part of how the game is developed !
GUI, ART ASSETS & MULTIPLAYER
Even though I'm currently in the process of making the switch from UDK to UE4 and do not plan on continuing to update the UDK version of the game, I wanted to share with you some of the work that was being done on the GUI.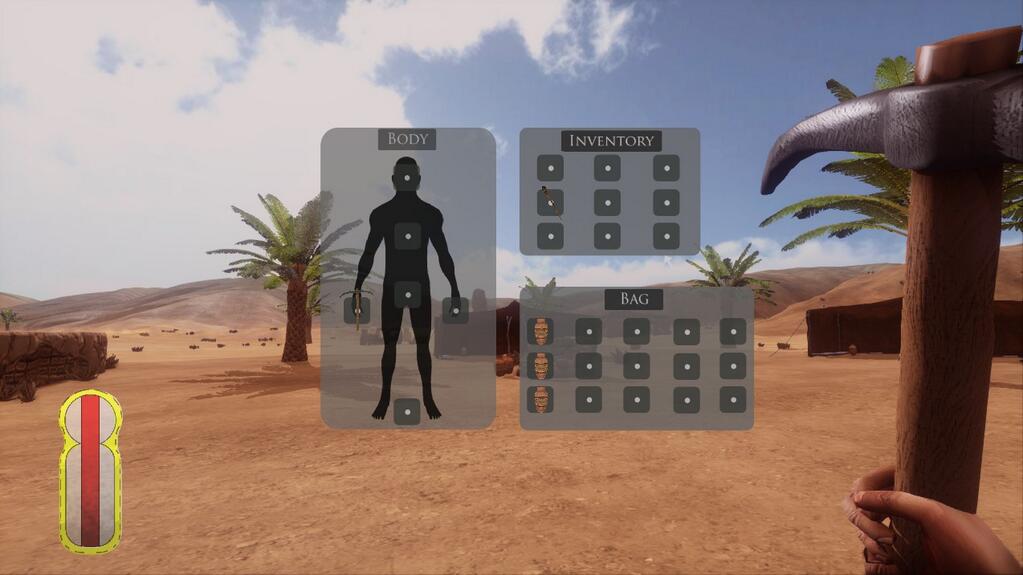 Over the course of a week or so I took the time to design and code a drag-drop inventory system. It works as you would expect, you can drag and drop items that you've picked up, use items that restore hunger/health/thirst levels and equip items in-hand or any of the other body slots.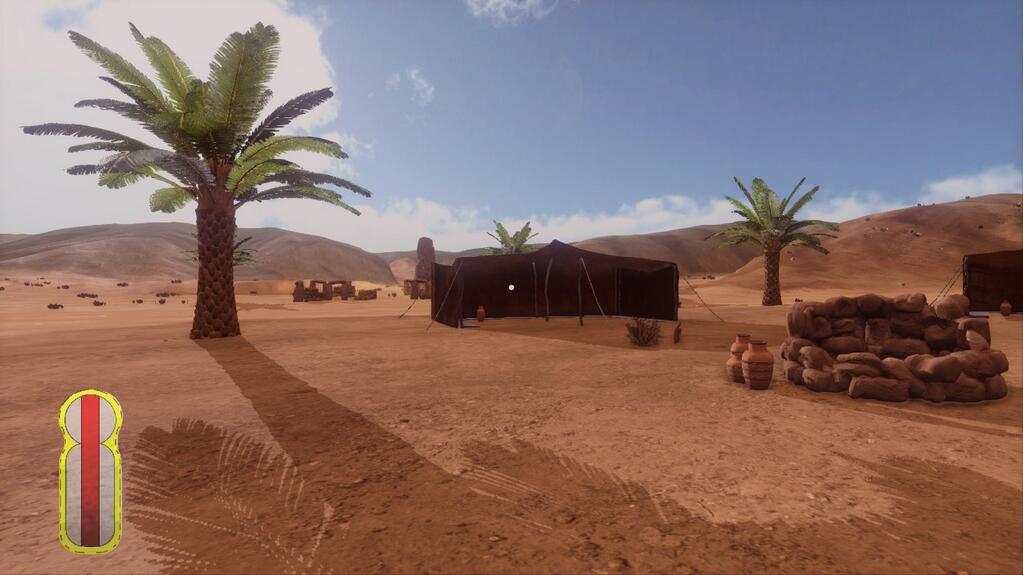 In addition to the Inventory GUI I also put together a new indicator icon pictured above in the bottom left corner of the screenshot. The strip in the middle represents your health with your hunger and thirst being indicated on the right and left respectively. The yellow outline indicates your over-all body fat content which is something that I plan on implementing in future updates.
Multiplayer functionality was also updated and is now compatible with Steam's Server Browser and a rudimentary in-game server browser that allows you to see,host and join Atajrubah games being hosted online !
Dan has been working hard on creating modular pieces that he can use to rapidly put together whole buildings. The results of his work are impressive to say the least and I'm very happy with how the buildings are coming together. They are wholly explore able spaces that we plan to populate with NPCs and everyday items. As it stands we have a large back-log of items to get textured and in game, now that we have a good workflow for creating buildings we can focus on putting together the player starting area.
CONCLUSION
Myself and the team are really excited about pushing development forward over the months leading up to closed online Beta. The following areas will be overhauled and polished making for a much stronger core gameplay experience :
- Story Elements- Environment and World Design.
- User Interface Design and Functionality.
- SQL Integration for Player and World persistence.
- Character and Creature Animation.
- NPC and Creature AI.
- Crafting,Construction and Survival Mechanics.
- Sound Design and Scoring.
Thank you all so much for your support, you can find more updates for the game by following me on twitter or liking our Facebook page. If you have any questions please don't hesitate to connect with us because we want to hear from you !
Best Regards and Much Love
Mr.Nexy and the Atajrubah Team