The new Assassin's Creed Origins update allows players to customise or "mod" the game on the go.
Ubisoft recently announced the Animus Control Panel (ACP), a new tool that can be used to create your own unique game experiences by tweaking some game parameters of the game.
Here is some heads up from producer Jose Araiza:
The Animus Control Panel lets you modify around 70 different parameters to customize your gameplay in Assassin's Creed Origins. The new feature is available as a free update for PC players on 4/19/18.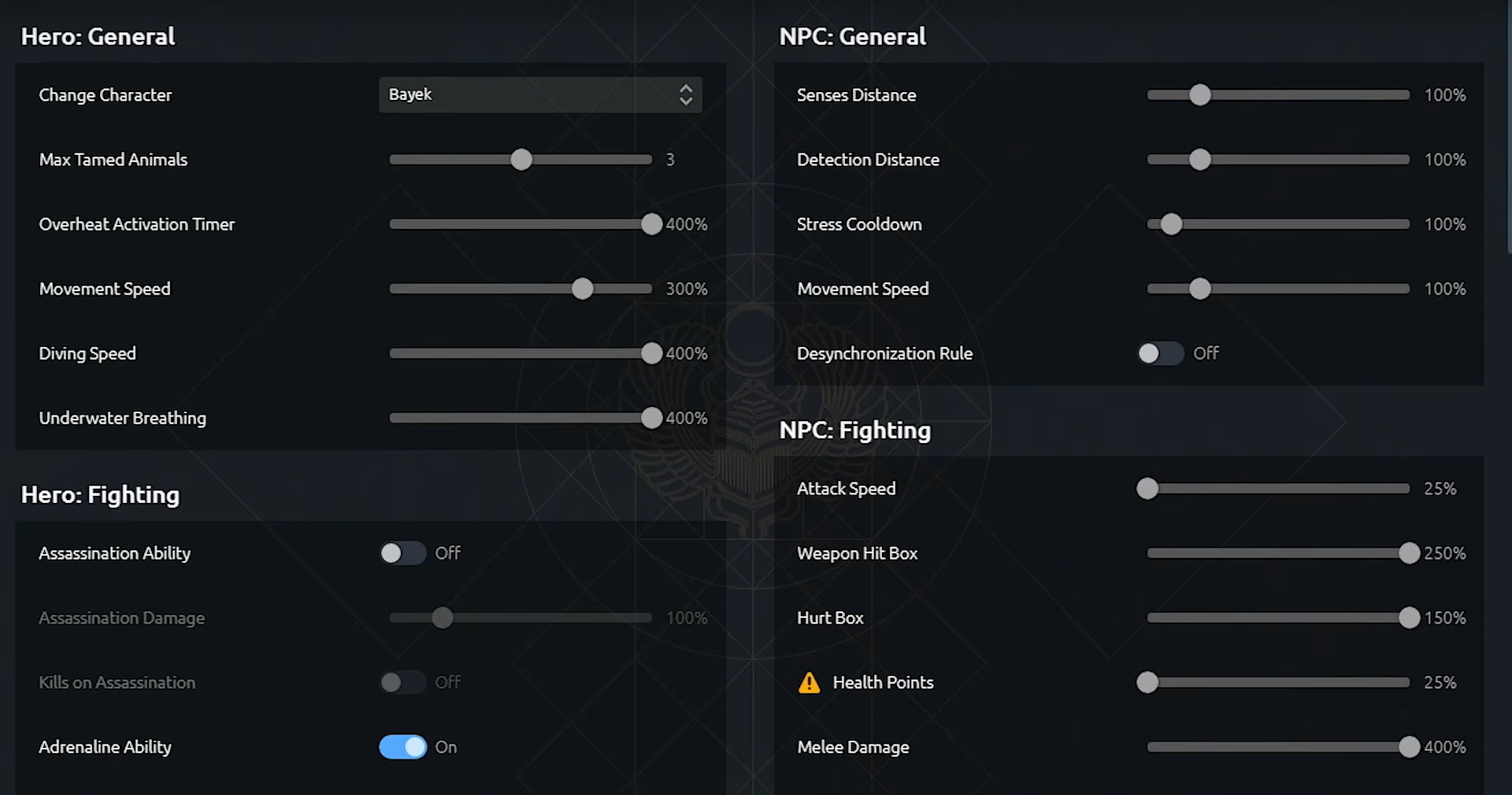 The Ubisoft team created three presets that they think you'll enjoy exploring.
Hardcore Stealth: Play the game like a real assassin. It's easy to get detected, but if you succeed you can kill any enemy with one deadly strike.
God Mode: Play the game like a master. Unleash supernatural power on your enemies.
Mad World: Try to survive in this aggressive environment. Stay away from sandstorms!
Most likely, the update will be available only on PC.
You can join the discussion in ModDB Discord: Discord.gg and on general ModDB forums Moddb.com