It's been a while, but project is stile in development.
Like us on facebook if you want: Facebook.com
Lately, I've finished the AI system, what was the greates challenge for me so far. It's lasted a little longer than I expected. I tried several ideas, but none of them seemed satisfying until now.
This video maybe not make a spectacular impression, but the AI is more complicated than it seems at first glance. In the game we will not have direct control over employees. They are living individuals, with their moods and personalities. They themselves are trying to find a job, however, we can give general orders.
For example, in the video above we see how the player gave the order to clear the table. Since the employee does not have anything better to do, they execute the order (despite the fact that the table is rather clean). When the delivery arrives, laborer recognizes that it has a higher priority - we see that without receiving any orders, he carries goods to the storage. When a player gives the order to clean the table, which is clean anyway, the employee is engaged in work of a more higher priority so he ignore player order until he finished his job first.
Each employee is described by six main skills: Labor, Cooking, Crafting, Social, Guarding, and Farming. The higher the level of skill, the faster and better it will perform the related work and the more likely he will take related task. But we can also give our employee one of available professions (or make your own) and therefore set priorities for various tasks.
Another thing that has an impact on workers and their behavior its traits. Every employee begins with a few random traits. This feature is still in early stages, but I will describe a few examples:
Religius - Character is more religious than others, he need to pray more often but prayer give extra bonuses. There may be conflicts with other religions.
Toady - Character work better, when boss is around.
Coward - This charcter is more easy to panic, for example of case of fire or burglary.
Nitwit - This character is not very smart. Social Skill is always zero, others skill are learned slower.
Optimist - Negative statuse wear out faster, positive last longer.
There will be much more of course. I think about 50, we will see.
At the end a few screenshots: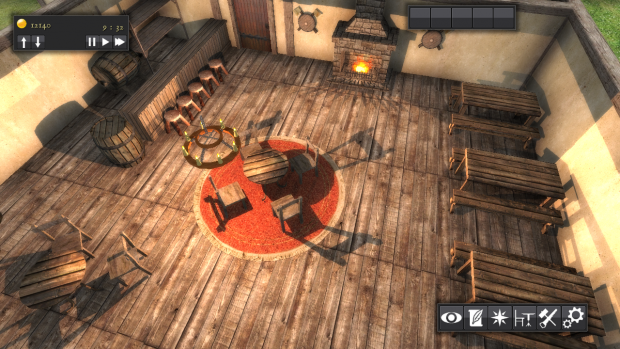 Added particles effects, as we see fire in fireplace and candles flames.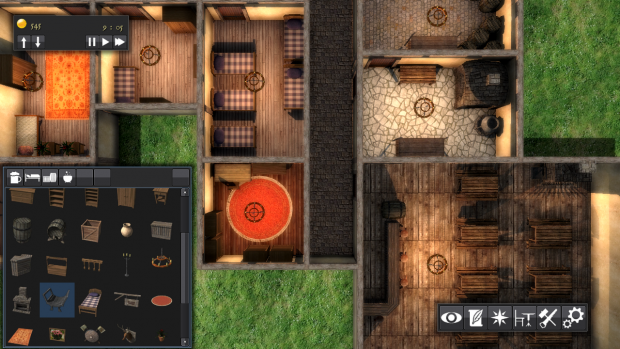 Top view mode - so we can easly plan our tavern.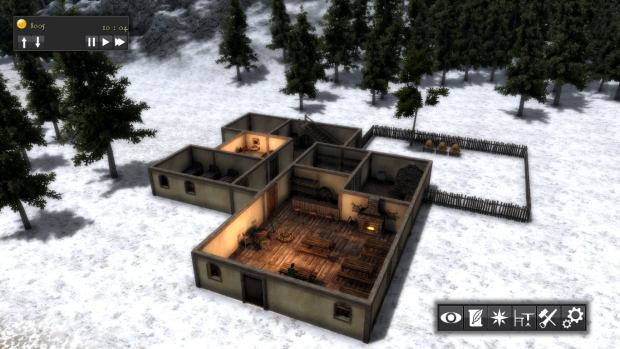 One of the planned lands. Snow one as you see.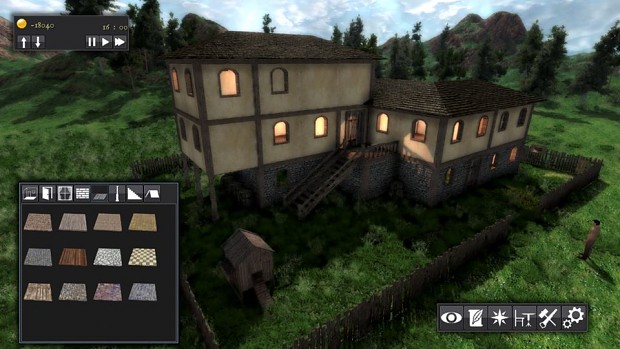 Side view of the entire tavern. Experimental vegetations and roof.
P.S. like us on fb Facebook.com :)