As you can see above, the new video for APEXICON is uploaded, and showing off the beginning story + character creation for the Wordsmith.
Other new images:
Saving your game is in! It's just a click away.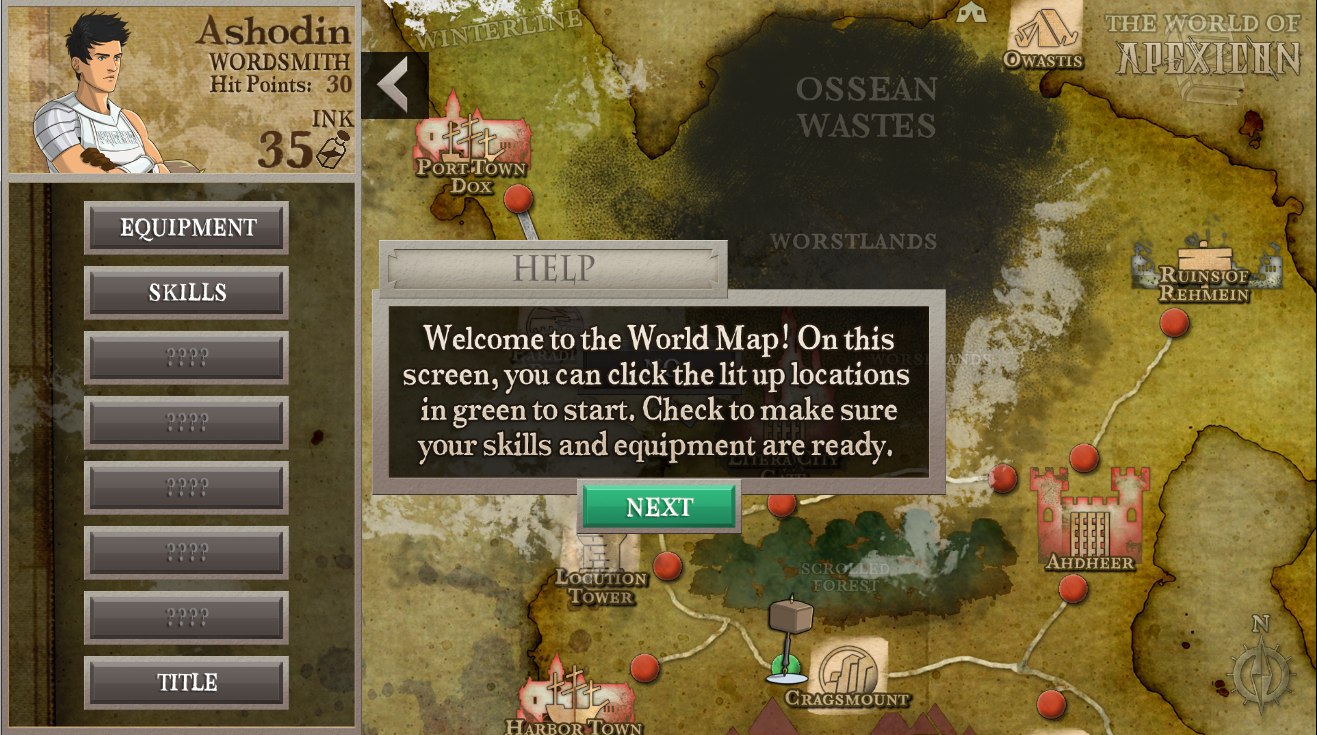 Also, multiple pages will have help hints to help with newbies of the game. If you have already seen the help, it won't appear again!
More to come, especially the official alpha, and the next Kickstarter!