I've gotten around to add to this map. Thats pretty much all I did for the project lately apart from creating a new set of fuseboxes I have yet to craft shadermaps for

.

These cybergothic looking hallways I made out of modded versions of wizard of id's top down shooter pack are areas I'm rather fond off! They also really show that this is Shavra's scifi sister game.

A rather empty office area. The painting on the wall is an aquarelle I painted a few years back. Gameplay wise, you'll find a few necessary items in the room way back


Some more shots of the hallway area. I took the few minutes it takes to make new cylinder tanks specifically for this maps rather than overuse the same ones in each and every level of this game.

I think its good practice to always make a clean and a worn version of any environmental prop you make

Its quickly made and can really help you adding that extra notch of naturalism to your levels. If a pipe is clean in a dry and rusty in a wet area for example.

Additional polish added to the hallways area. there will be a linear shootout here where the enemies hold reinforced positions you have to blast through.

The door that leads to that more futuristic area. I like how the emerald green lighting gives it a mildly creepy look.

Thats it for now
**********************
Just a quick update. Nothing major, Currently working 9 to 6 and really not getting enough down time but I managed to get the starting room done for the simplified acythian prologue.

I also started designing a rather action intensive level with huge derelict architecture. (Picture) but its still in its inception.

Here the new starting room and a weapon I have been toying around with. Its from game banana and will likely not be in the final game.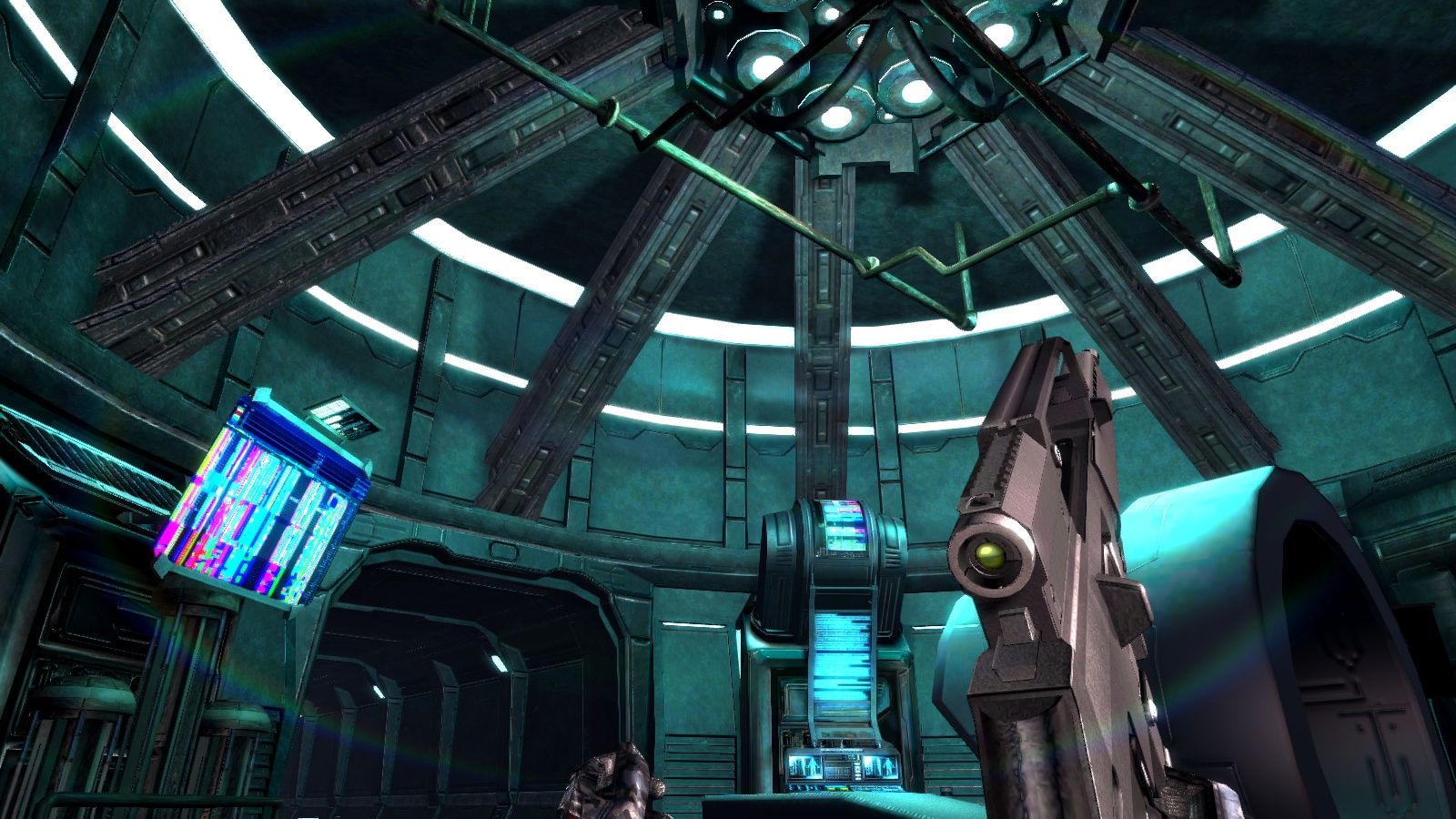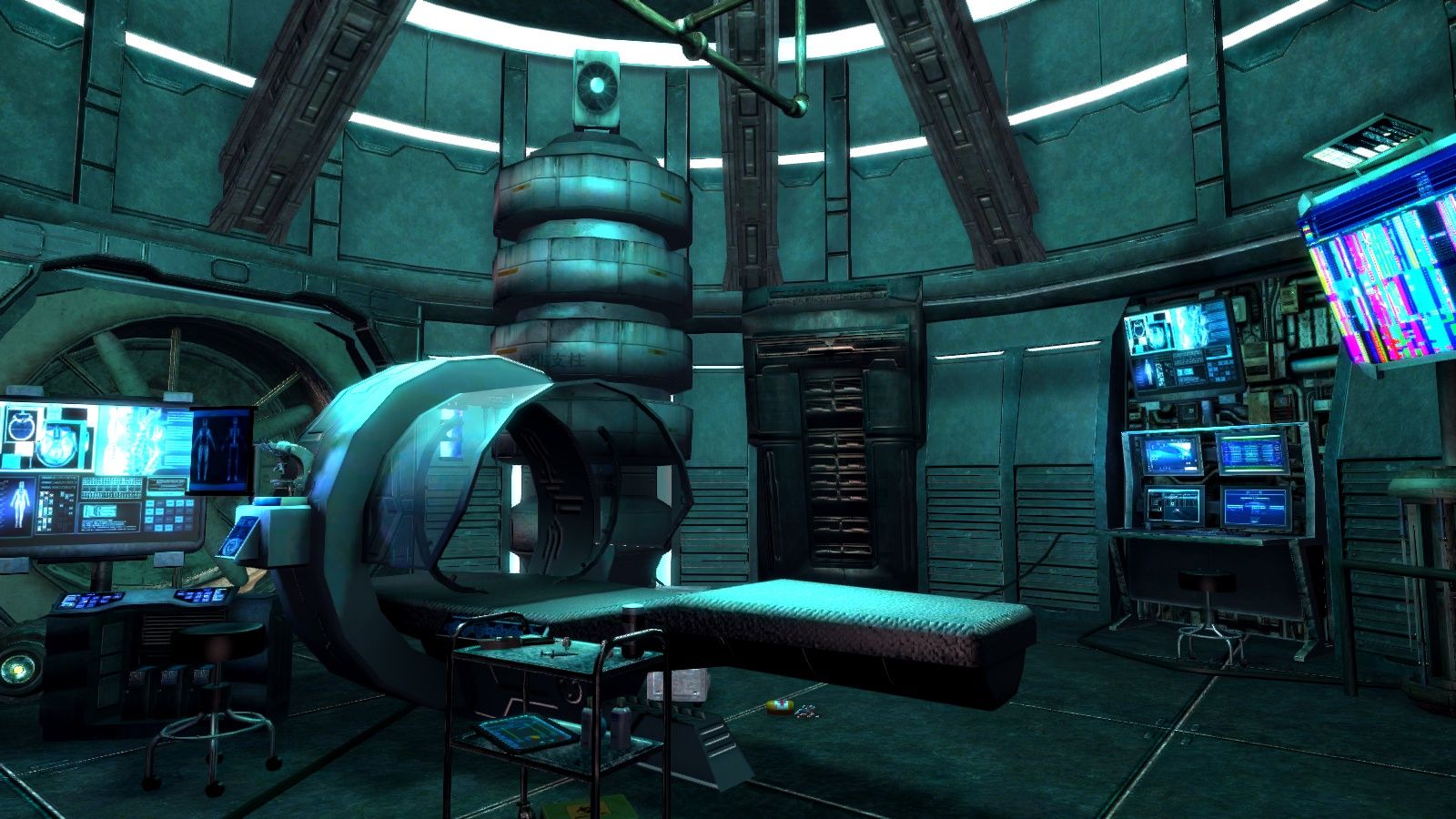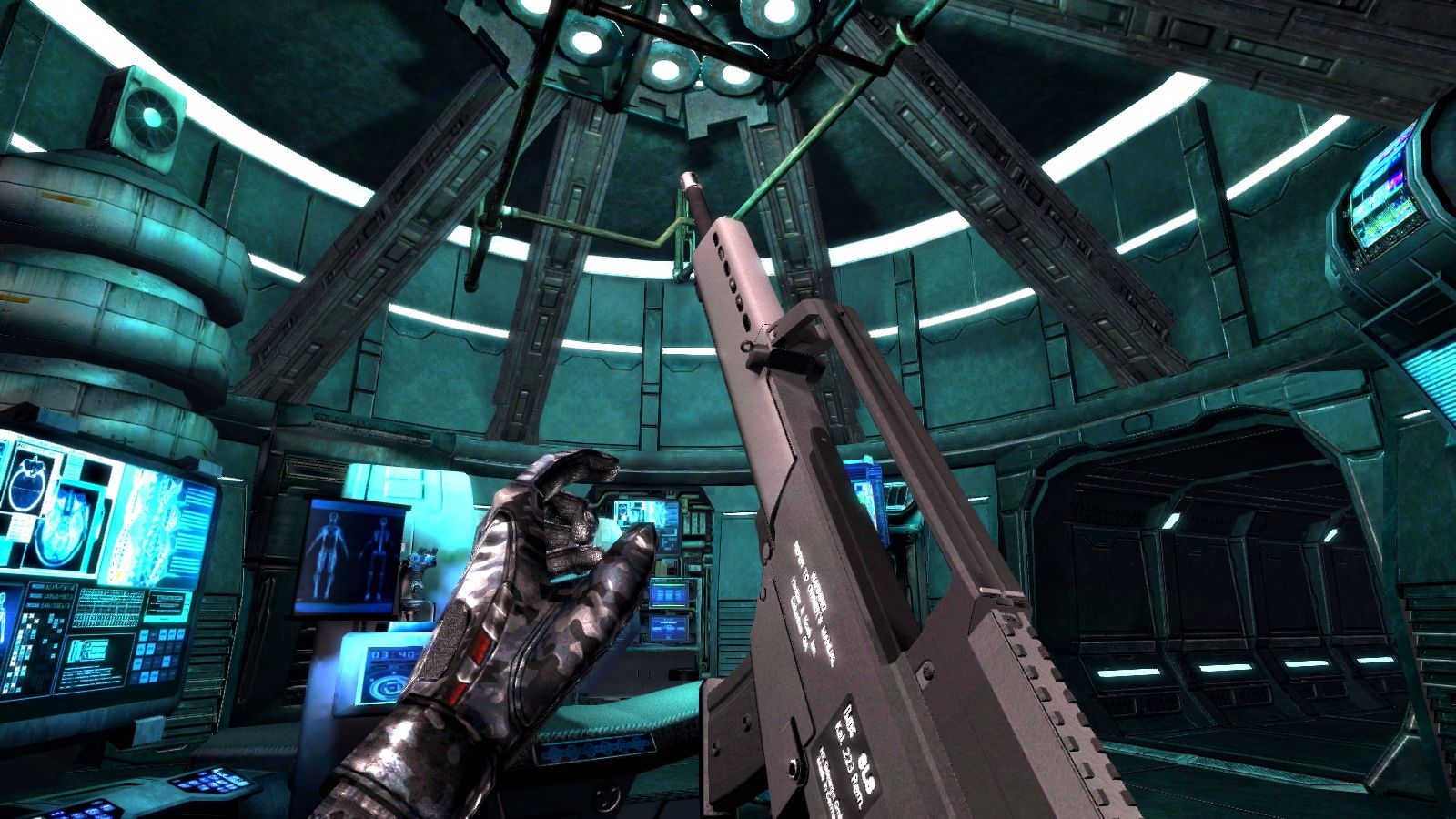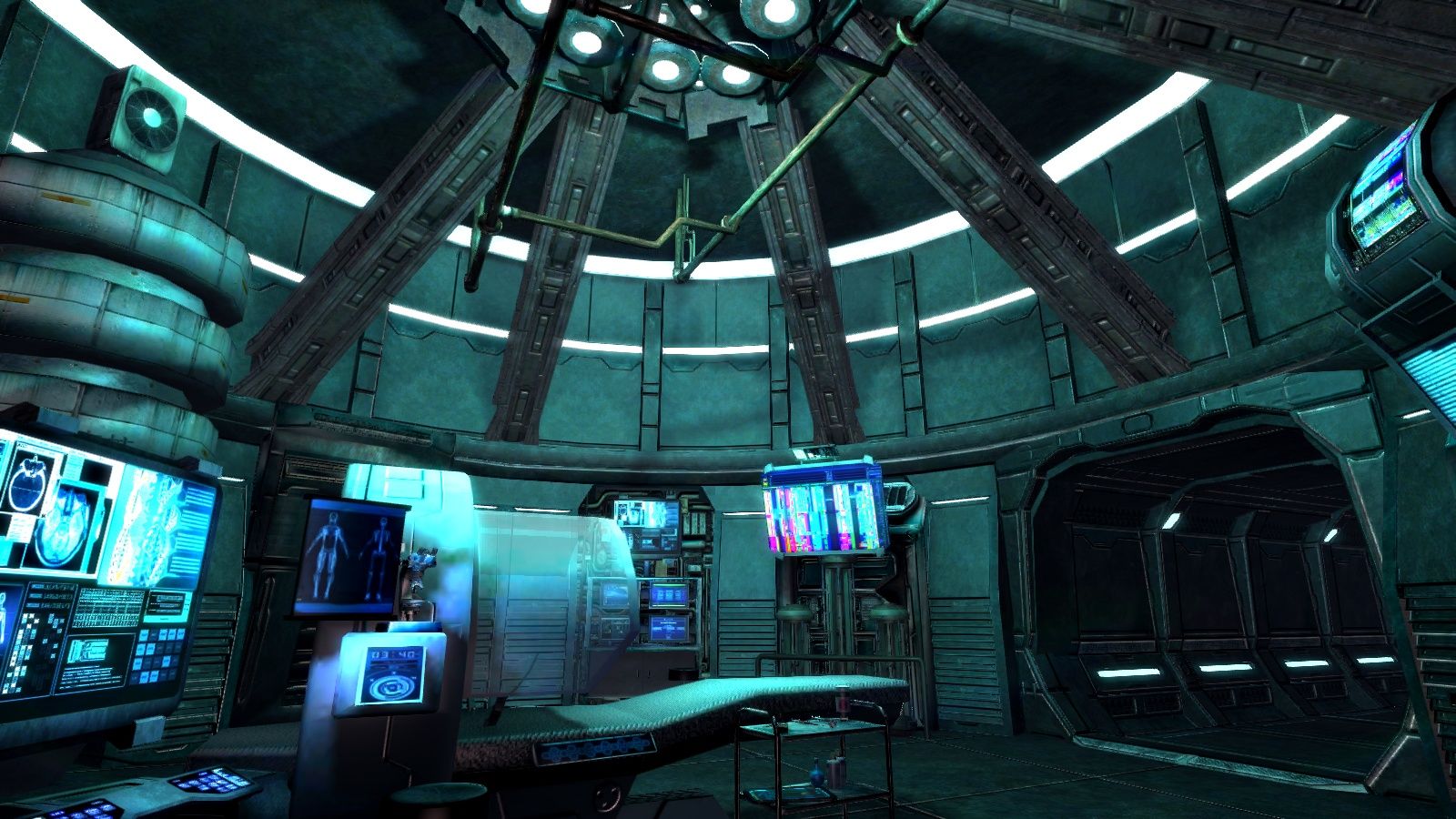 The room has a few animated entities that make it seem a bit more alive. I'll also add some moving screen decals later on



*************************************

Big news is that I escaped retail hell for now. Lets see what divine punishment life is sending my way next. Maybe on my next job a horse comes in every morning and kicks me in the keester.



I've continued working on this map before Game Guru decided to update and subsequently none of my, ooooh I don't know, 4 years worth of map design (a lot of it can be seen on these pages) are loading anymore. Graphix is trying to help an old wolf out with it but I gotta admit. I'm torn between reverting to X9 and sticking with X11... I just don't know yet.
Anyway: Here you have what I produced earlier y'all: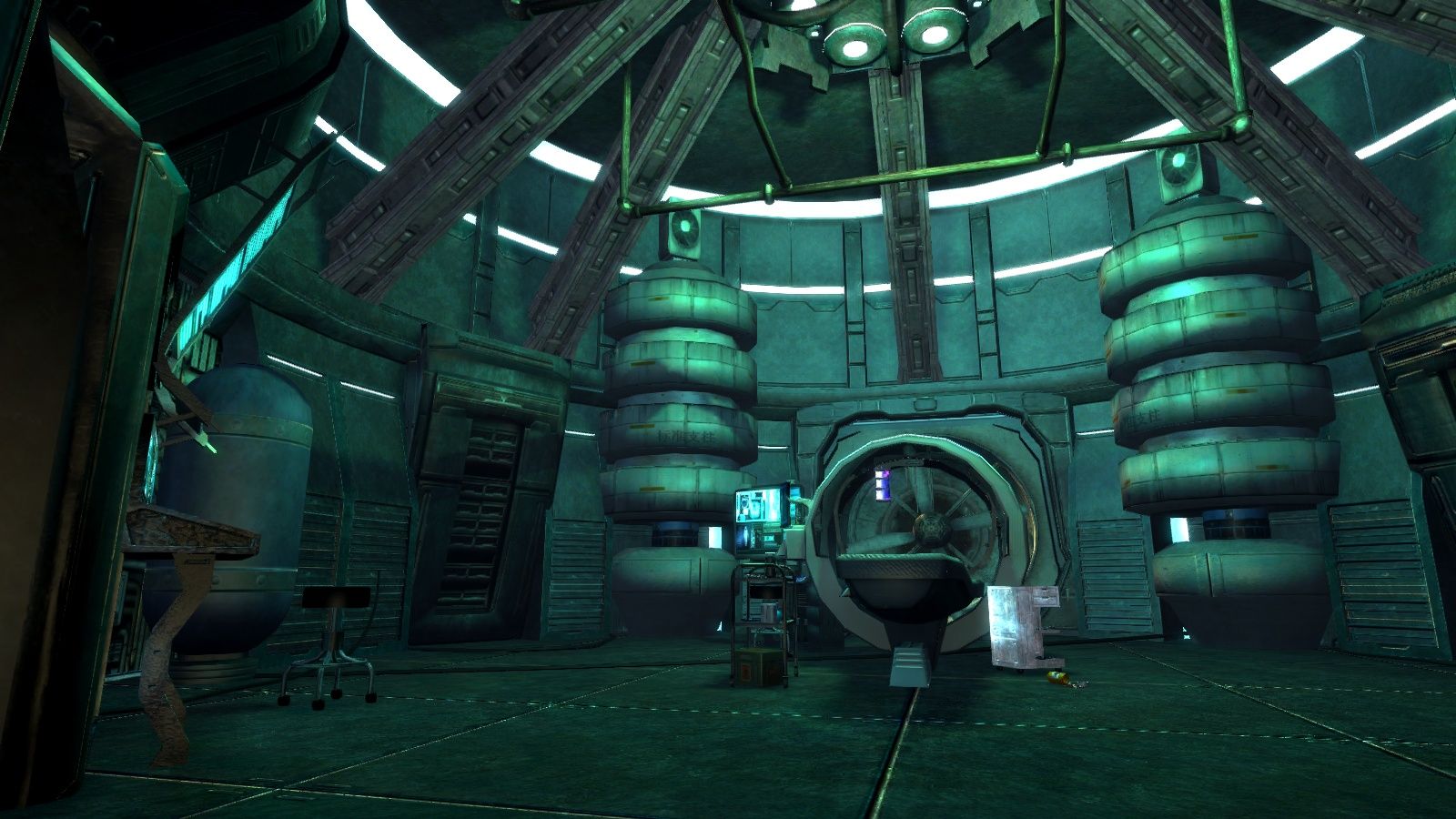 I have fixed a certain a-symmetry in this design.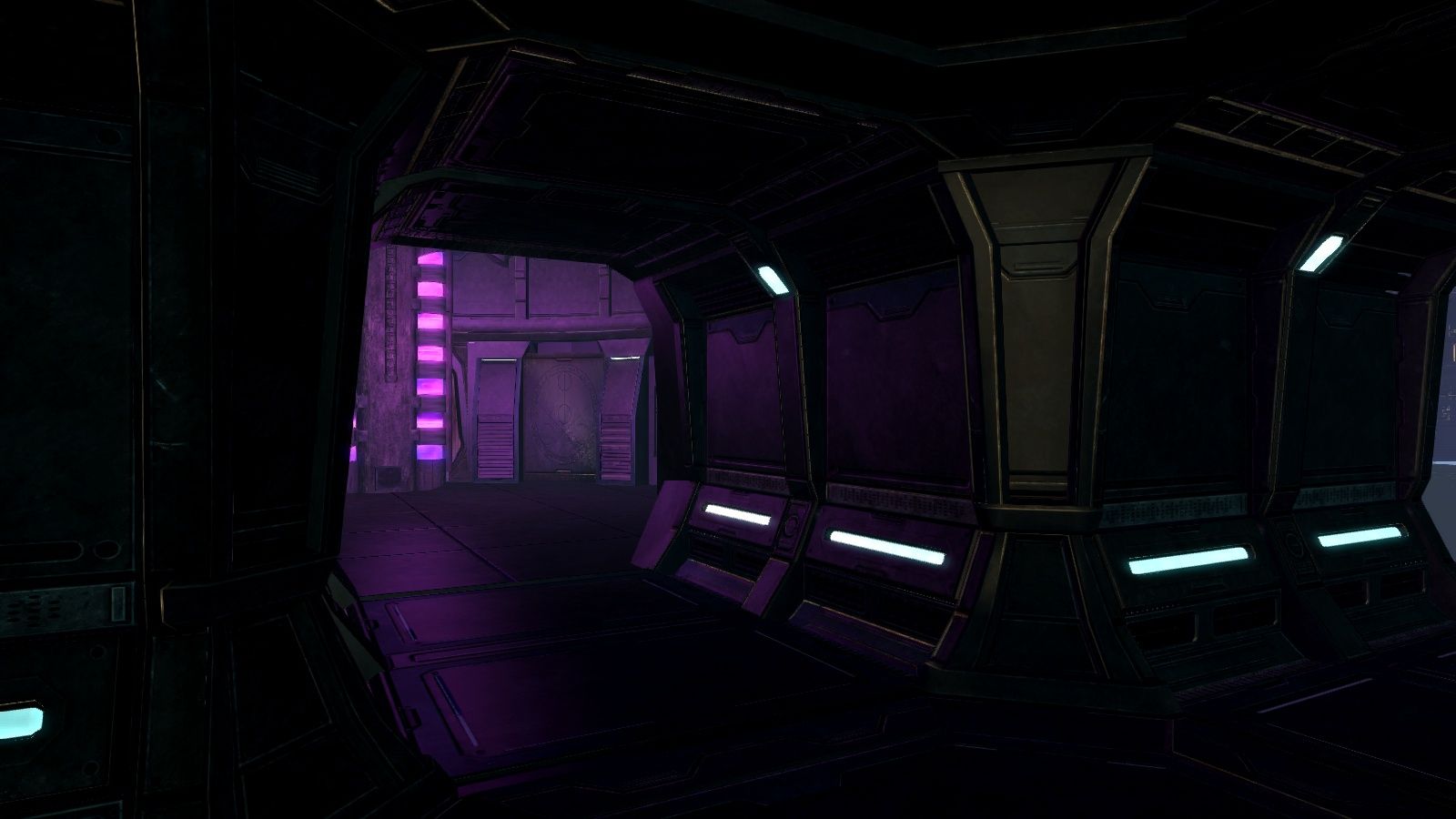 This is an interesting advancment in my lighting! Actual light reflections. Check out how the purple is being reflected off the metal.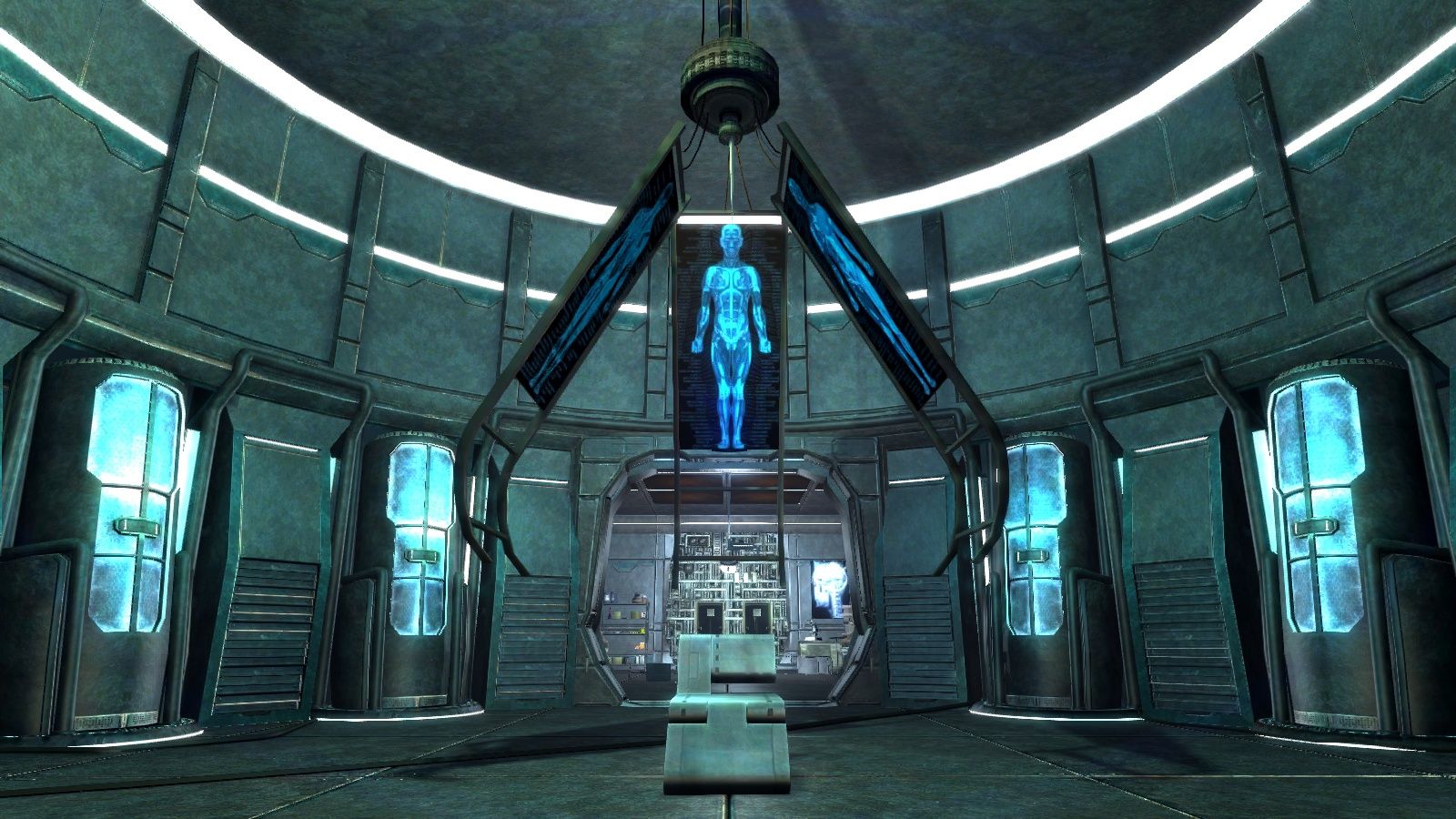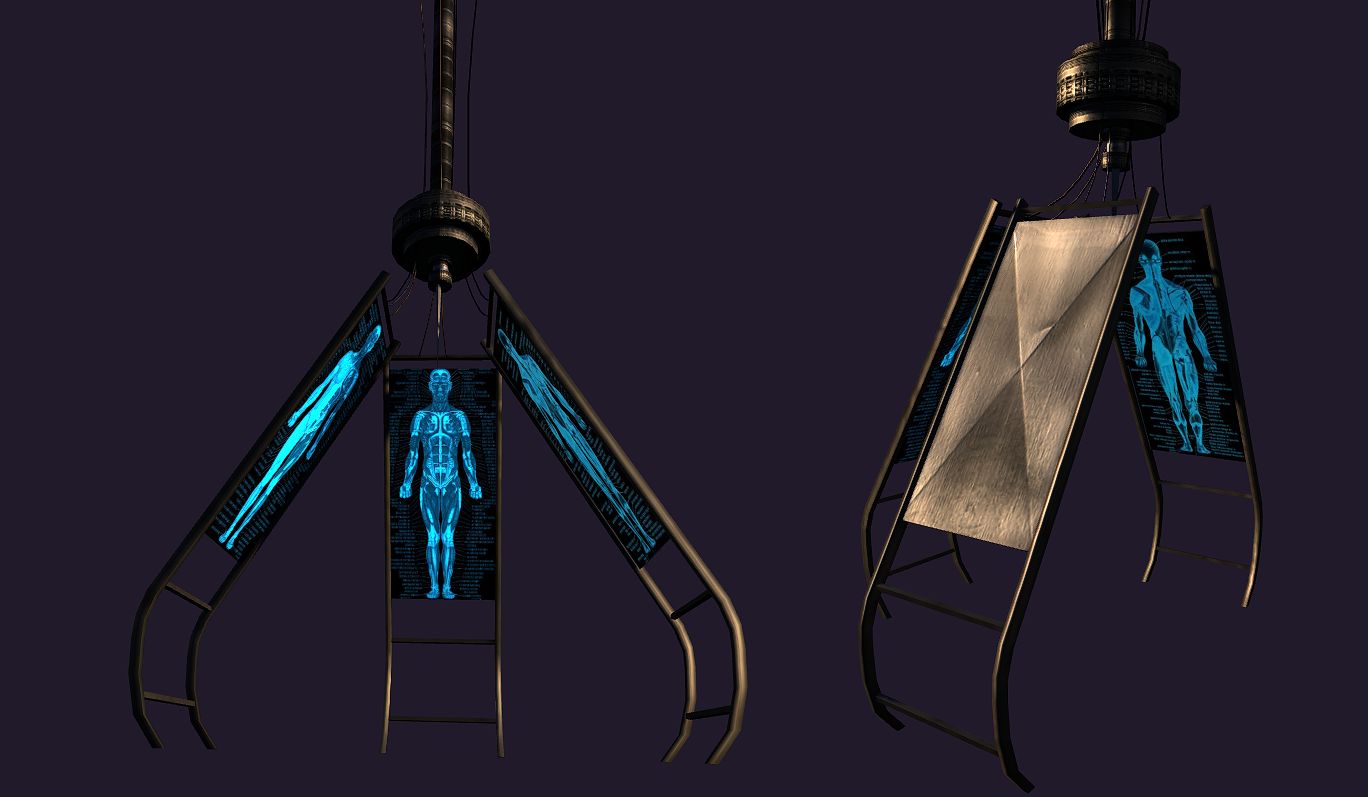 I'm fond of the simple design of this machine.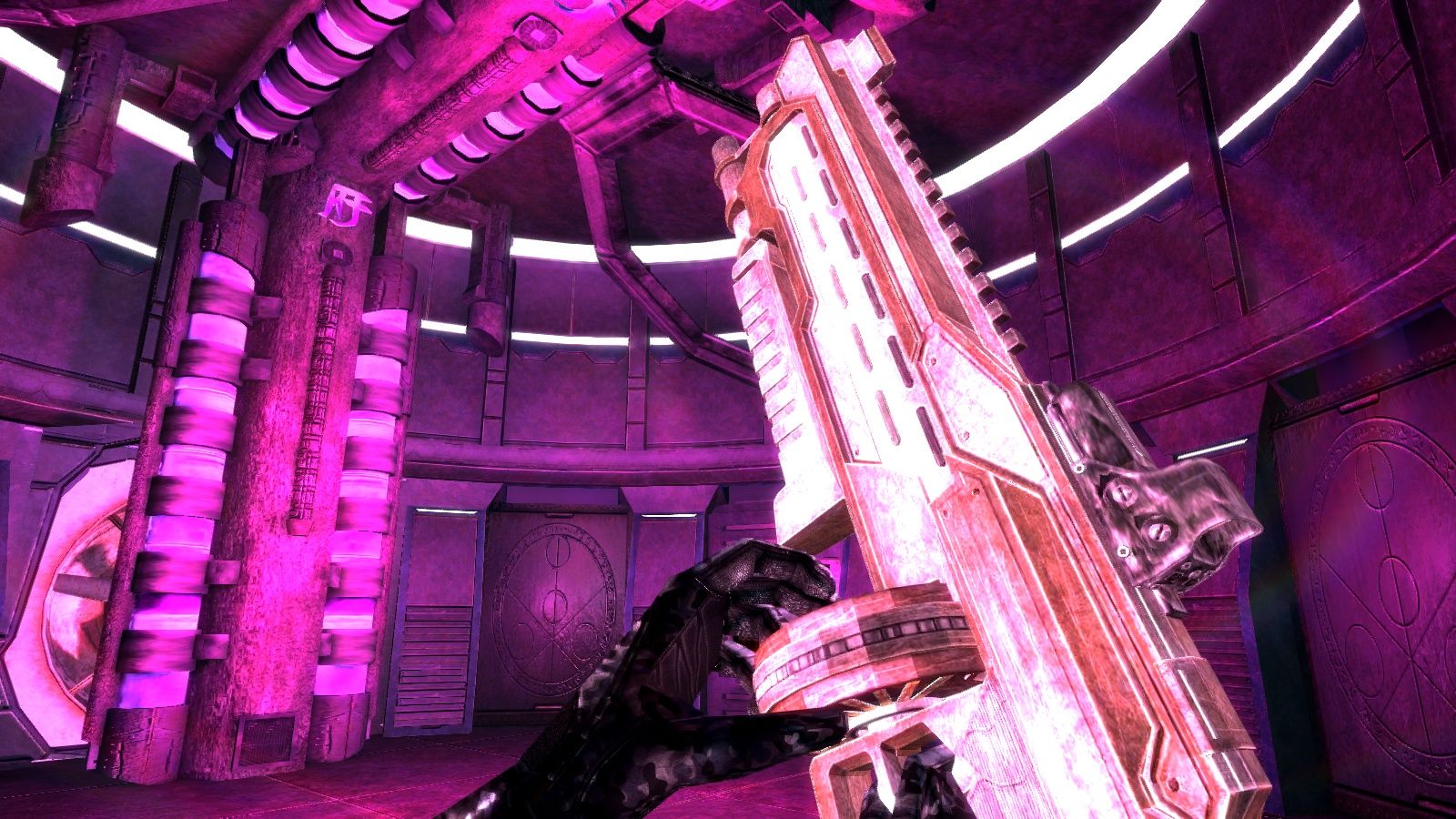 This level also had the power of purple.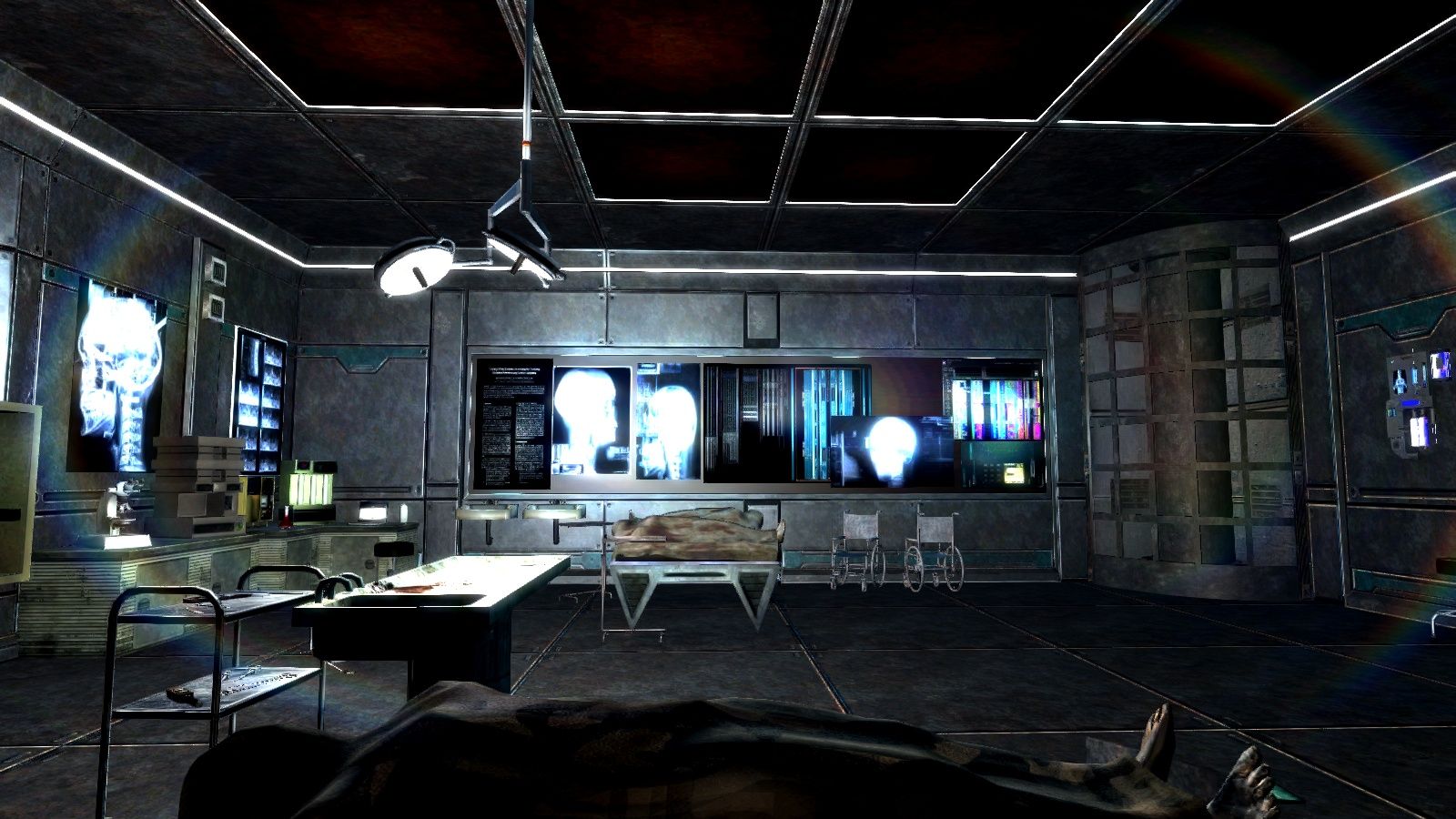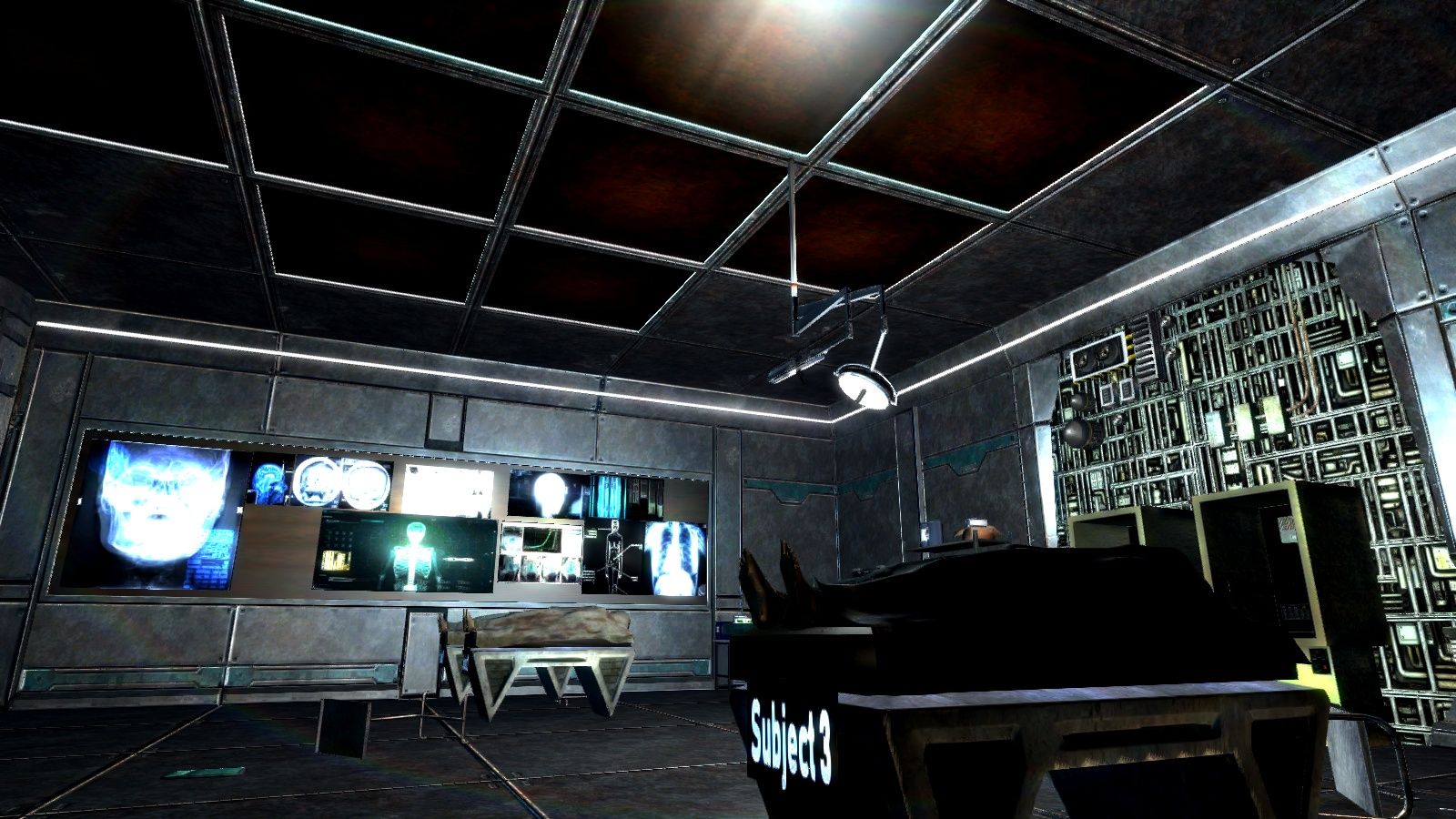 And the infirmary. Adjusting all these X-rays and screens to the games look took me longer than I expected but I think they will end up serving me well.
Thank you for reading!