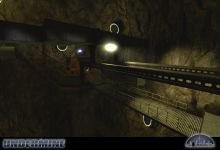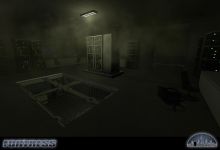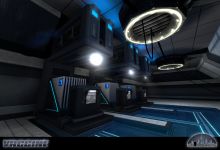 The creators of the popular Dystopia modification for the Source Engine have an appeasing opportunity for those interested. We have one (1) opportunity available that needs to be filled immediately. We have an aggressive plan for growth in the team and believe that you can offer a positive contribution towards our team's success. The position requires time, commitment and teamwork from someone who is interested in game development experience and making money!
Team Dystopia is comprised of a close-knit small group of multi-talented game developers skilled in the Source Engine, the PopCap Engine, the GoldSource Engine and the Quake 3 : Arena Engine. Our team consists of many industry professionals with work experience from popular studios such as Red Storm Entertainment, Epic Games, FuzzyEyes Studios and Pandemic Studios.
We are only looking for those that have an avid interest in being a part of the video game industry, which are easy to work with, friendly and can produce work fast and efficiently!
This position has the pre-requisite of being active in our private IRC channel, readily available to the rest of the team, attending our monthly meetings over our private Ventrilo server, and being an active contributor to the project.
Benefits include the potential inclusion into future projects by Team Dystopia, potential paid work, experience and education from industry professionals on game development subject material and an overall nostalgic feeling of self-indulgence.

QA Manager
• Contribute to the expansion of the Development Team and it's QA Department.
• Create test scenarios, test plans/briefs and standardization guidelines for entering defects into our defect database.
• Management responsibilities of over 30 testers at any given time. This includes conscription, interviews and termination.
• Supervising lead testers and delegating responsibilities for multiplayer test sessions and identification priorities.
• Prioritize and schedule all multiple person test sessions.
• Schedule and assist the test team in the creation of test documentation.
• Tutor and coach the test team in best practices for testing both from scripted test cases, and by drawing on your own knowledge of how to find bugs.
• Provide status reports to the Production team, flagging any risks to milestone deadlines.
• Ensure that all required tests are completed and that all bugs reported by the testers are done so fully and effectively.
• Manage the performance, discipline and personal development of QA staff.
• Conduct progress reviews at each milestone, generating meaningful and constructive conclusions and recommendations.
• Work closely with the Support/IT staff to expand the suite of automated tests.
• Supervise and execute required localization tests and responsibilities.
• Motivate QA team members
Experience Required:
• 2+ years experience in QA or Production
• Knowledge of and experience with PC hardware and software.
• Understanding of technologies related to video game and software testing bug reporting.
Knowledge/Skills Required:
• Fluent in written and spoken English.
• Expert knowledge of Microsoft Word and Microsoft Excel.
• An excellent communicator, both verbally and written.
• An excellent attention to detail.
• Excellent negotiation, interpersonal and conflict resolution skills.
• Excellent organizational skills, both on an individual and team basis.
• Experience with working with deadlines and the ability to work under pressure.
• Technical understanding of game elements.
• Knowledge of bug tracking software.
• Must have uncompromising standards of quality in performing job functions and a strong focus on delivery.
• Ability to work in a group and individually efficiently.
Knowledge of the following areas a plus:
• A long standing history and passion for video gaming.
• Self motivated individuals who can inspire others and is outgoing!
• Familiarity with the Source Engine or other BSP based engines.
• Basic knowledge of programming languages, 3D art or animation.
• Beta testing for online games.
• Fluent or near-fluent in multiple spoken languages.
Team Dystopia prides itself on being a small group of individuals who are well rounded in every game development style. Each of our developers is also experienced with differentiating talents in the game development field. Our Level Designers also serve as Modellers, Texture Artists, Animators, Sound Engineers, Music Engineers, Coding or other game-based trades.
Be Aware:
All candidates will go through a rigorous interview process in which I will ask many tough questions and exchange many e-mails. However, I am always open for fielding questions myself.
To Apply:
Please be sure to check out our website, our media, past news posts and all information regarding Dystopia at Dystopia-game.com first!
E-mail urinal-cake at dystopia-game dot com with the position in the subject line, information about yourself, your free time, your motivation, past experience and what makes you a suitable candidate as well as a cover letter and resume.